It's Social Work Month: Meet One of Our Heroes
By Henry Street Settlement
We're happy to introduce you to just a few of our heroes, Gisela Ireland, LCSW.
Gisela Ireland, a licensed clinical social worker, came to Henry Street Settlement's Community Consultation Center (CCC) in 2014 after working as a therapist and, later, a supervisor and program director in several hospital settings.
One day, a social worker she had once supervised, Kelly Lennon, called to ask, "How would you like to supervise me again?" Henry Street Settlement had an opening for a clinical director, and Ireland liked the idea of taking a different approach to mental illness—moving from a "medical model"—in which patients are often considered sick and are isolated from the community—to a model that considers the individual in the context of society, environment, and culture.
For her outstanding work at Henry Street—encompassing social work leadership, advocacy, and ethics—Ireland on March 19 will receive the Sapphire Award of the National Association of Social Workers' New York City Chapter, an honor for which Kristin Hertel, Henry Street vice president of health and wellness, nominated her.
"In the hospital, you're limited with the range of services you can provide to your patients," Ireland says. "At Henry Street, however, "The boundaries are less rigid. You are permitted to relate to your clients as humans, not as sick entities; there is so much more you can do for them."
For instance, she says, it's okay to walk a client across the street to the Neighborhood Resource Center for help with paying rent. It's ok to help them get tickets to Abrons Art Center to enjoy theater, music, and art. If a client has difficulty walking, his or her therapist can make a home visit. If he or she is seeking a job or preschool for a child, therapists can help them, too, by referring them to the Workforce Development Center or Education Services.
"It's not uncommon," Ireland adds, "for our social work therapists to visit and check in on their clients in the hospital."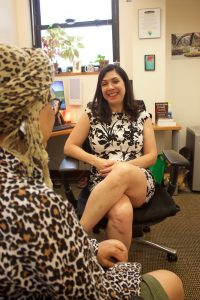 At the CCC, she oversees a clinic of approximately 10 staff, providing supervision, carrying her own caseload of clients, and intervening in crises as they arise both onsite and in other Henry Street programs. She sees walk-in clients, ensures that staff follow federal and state regulations, arranges staff training opportunities, conducts statistical analyses, and co-leads the CCC Consumer Advisory Board with her colleague Jacqueline Otero.
Ireland is always watching for new client needs: "If I see people coming for grief work, I can tap a therapist to lead a bereavement group," she says. The CCC has recently begun a men's support group, led by Bill Giordano, LCSW. It joins a long-running Spanish-speaking women's support group run by Nilsa Pietri, LMSW, and the groups Lillyana Morales, LMHC –LP, runs for children.
The majority of people who come to the CCC for counseling—a population that includes a very diverse mix of Hispanic, Black, white, and Asian New Yorkers—are seeking help with anxiety and depression. Most clients are functional yet still cope with past histories of abuse, the stresses of living in poverty, and anxiety around what is happening in the social and environment.
These issues cross class, Ireland notes: children throughout New York and the nation are absorbing the volatility in the world—and are worried.
"But poverty affects self-esteem and mood," she says. Though therapy itself cannot pay the rent, there are ways it can help that may not meet the eye. "Some people are so beaten down that they may have a learned sense of helplessness. A therapist can bring a fresh new perspective, offering information and linkages to resources."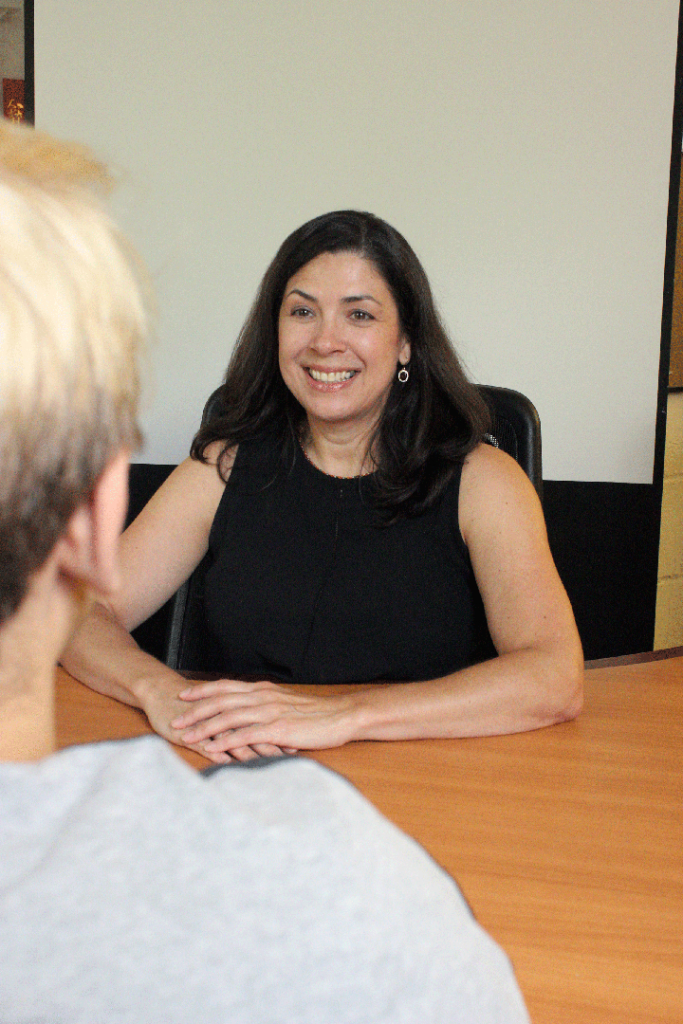 Stamping out Stigma
Still, Ireland says, for all of the people who make it to the center for treatment, many others are affected by stigma and stay home. That is why Henry Street established CASA—the Center for Active and Successful Aging—a counseling service for older adults who do not want to be seen at the CCC or for whom it is too far away, and why "stamping out stigma" associated with mental illness has become a rallying cry for Henry Street programs like senior services.
The CCC helps clients set reachable goals: One woman needed encouragement to overcome her fear of making a doctor's appointment. After Ireland discussed the pros and cons with her, the client visited her doctor, who found that she had a precancerous condition that needed attention.
It was the abundance of resources at Henry Street that took Ireland for a pleasant surprise when she arrived. For example, one day, a man came to the CCC—homeless and wearing nothing under his coat. "The way we took care of him here was that Jean LaGalia who runs the Unlimited Boutique (an onsite store that helps clients gain work experience) was able to find him some clothes. We have resources here."
Ireland is not just a social work pro but the mother of two teenagers, who loves working for an organization that is so full of social workers, "because we're all on the same page. Whether we work in school-based mental health, the Neighborhood Resource Center, with seniors, or another program, we're all taking a holistic view of the client for a more successful approach."