A Virtual Summer Youth Program Yields Leadership Skills
By Oscar Flores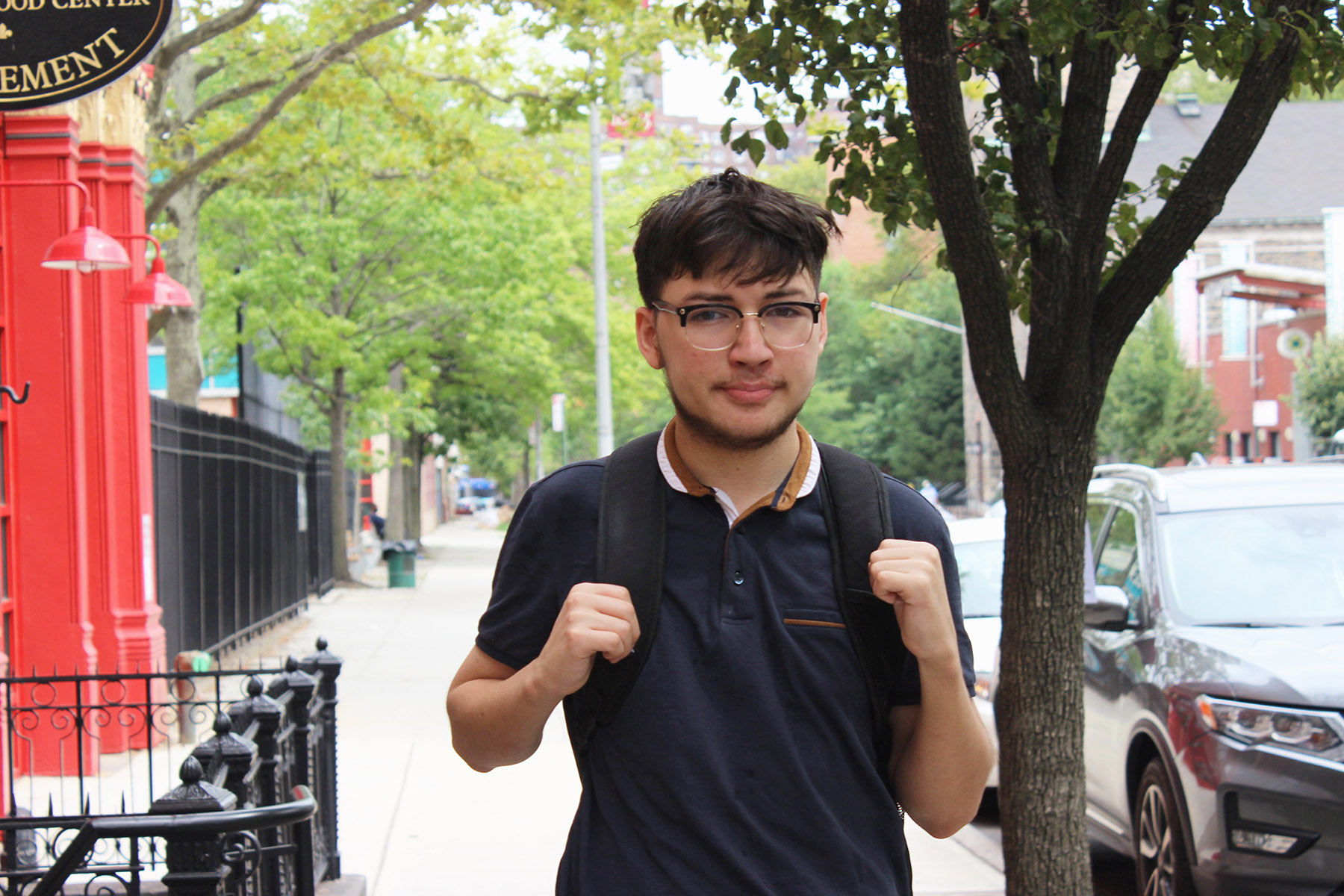 In April 2020, due to the coronavirus pandemic, New York City suspended the Summer Youth Employment Program—a program that for decades had provided critical work experience and income to thousands of young people. Henry Street was among many youth-service organizations that advocated for an alternative to the traditional SYEP program—one that would allow young people to earn money while learning or performing a service online. In July, a virtual program launched, and we were pleased to place 400 young people in it. Oscar Flores, 19, is one of them.
I'm a first-generation immigrant from Honduras, Central America, studying communications at CUNY Borough of Manhattan Community College. I came to the United States along with my mother to reunite with my younger brother who came a year prior with his father. I have lived in the United States for about seven years and have been delighted by all of the opportunities I have been offered that unfortunately aren't provided in my home country.
My main goal is to transfer to a four-year institution and pursue a career in the journalism field—and hopefully to work for a big enterprise like The New York Times or Vox Media—my favorite outlets.
This year's SYEP program was focused on learning about careers. I enjoy trying new things that give me a taste of various careers, and I've participated in a number of programs that revolve around the STEM spectrum. Through a friend, I found an internship in 2019 at JP Morgan Chase on the principles of coding and website development. I learned the basics of HTML, Python, and CSS. The previous year, I did another internship on something completely different. I worked on a domestic violence campaign at Columbia University where team members and I made a podcast explaining the mental turmoil that domestic violence causes, as well as providing help and resources.
Like many others, COVID-19 brought a lot of despair into my life. Aside from not being close to my family, as they all live thousands of miles away from me, I also had to endure difficulties the virus brought into my education. I didn't have internet access and had to rely on my phone to go to class, turn in assignments, load homework, and so on. All of these things I used to do on campus and was the reason I was doing great before the pandemic. I am sure I will prevail once things get better.
I also feared not finding a job since everything closed down, however with a little bit of luck I managed to join the SYEP as it was revived by the city. I also got very lucky to find a job at Chipotle a couple of blocks away from where I live.
The 2020 summer youth employment program was completely different from previous years, given the current situation. It lasted five weeks, and we received a weekly stipend to learn online through a curriculum about careers.
The online facilitation was extensive and easy to navigate. Team leaders scheduled weekly Zoom meetings where they assigned weekly tasks and worked with their assigned students. We started with a project-based learning program, intended to spark career interests and build various skills. The tasks related to setting career goals for the future, problem-solving at work, and resume writing.
Next we moved into a curriculum called Hats & Ladders. This program provides students with deeper insights into what a professional environment looks like, career advice, financial knowledge, educational insight after high school, and so much more. All of these things were shown on the site via small visuals, interactive mini-games, videos, and Q&As after every section was completed.
A national health care organization, TrialSpark, came to speak to our group and asked us to find better ways for hospitals to communicate with their patients during COVID-19. We came up with an app for patients to schedule appointments and get information. My role was the manager. It was cool to have everyone asking me questions; I set up the group chats. Everyone had a role, and I had to make sure the team was on track. The leadership experience was the biggest takeaway.
Henry Street provided students with iPads with internet access for them to turn in assignments and join meetings and, most importantly, complete the program. I managed to work with amazing students who were always very calm and asked many questions whenever they needed help. I was also very lucky to have an amazing team leader who was very responsive and really easy to work with.
Back in college, everything is remote. I'm taking five courses–communications classes, writing, physics, and quantitative reasoning. SYEP taught me how to become a better leader and sparked my career interests in a broader sense. I'm looking forward to applying these skills in my professional endeavors.