They Dunked, They Donated!
By Chelsea Jupin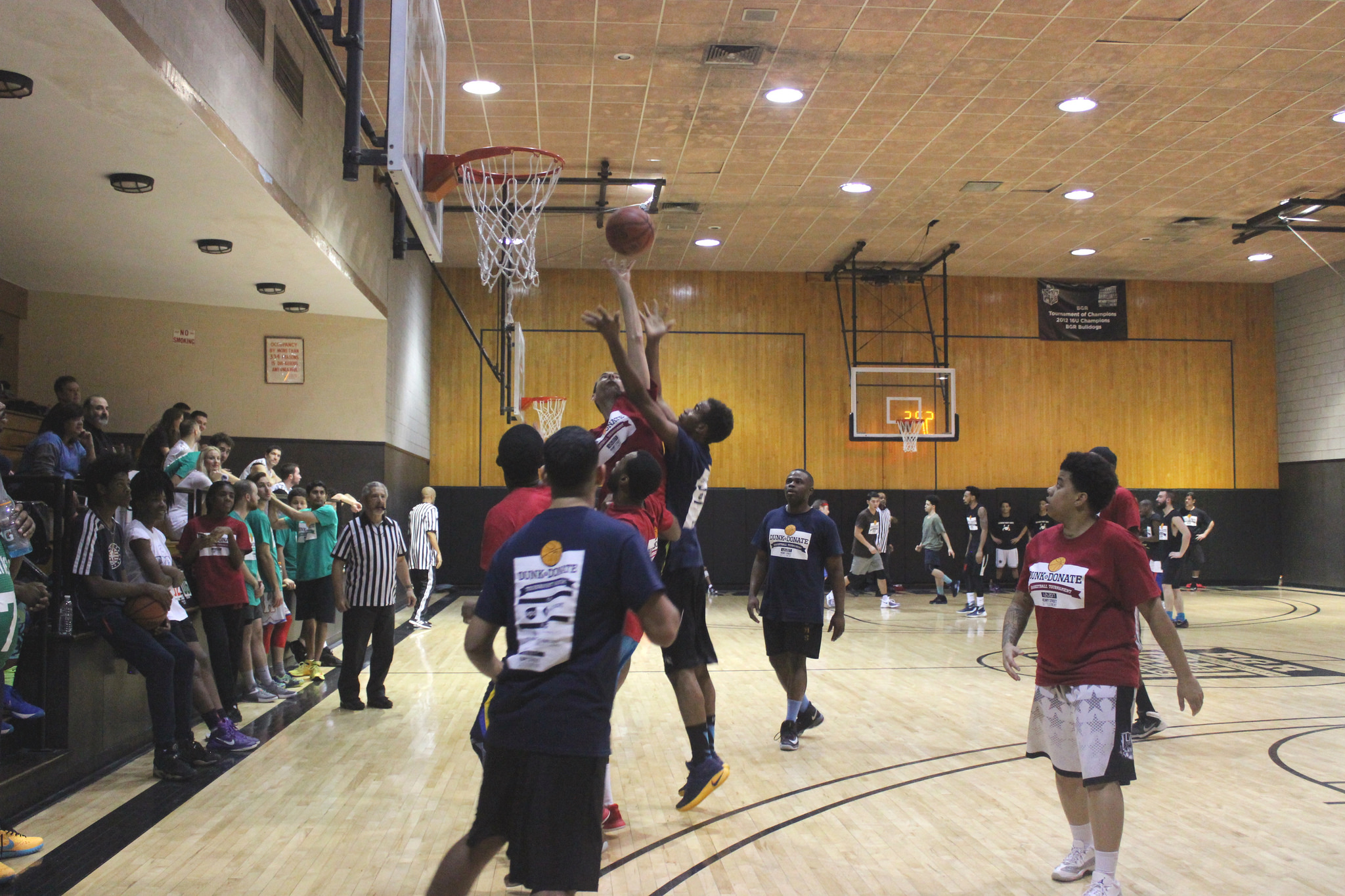 Supporters scored a slam dunk for Henry Street youth at the Settlement's 2017 Dunk & Donate basketball tournament on January 21. Six teams hit the court at the Boys & Girls Republic (BGR) to raise $20,000 for youth programs at the site. 
The Park Slope Boys team—made up of dunkers from Park Slope, Brooklyn—won the tournament after defeating Henry Street Settlement's own team, comprised of staff-members. Teams from Arthur Gallagher, Safra Bank, Nutrabolt and UPS were also fierce competitors in the day's tournament-style games. Each team had additional support from BGR youth, who were "drafted" by each team at the beginning of the tournament. You can meet these youth here and find out what BGR's basketball programs mean to them here.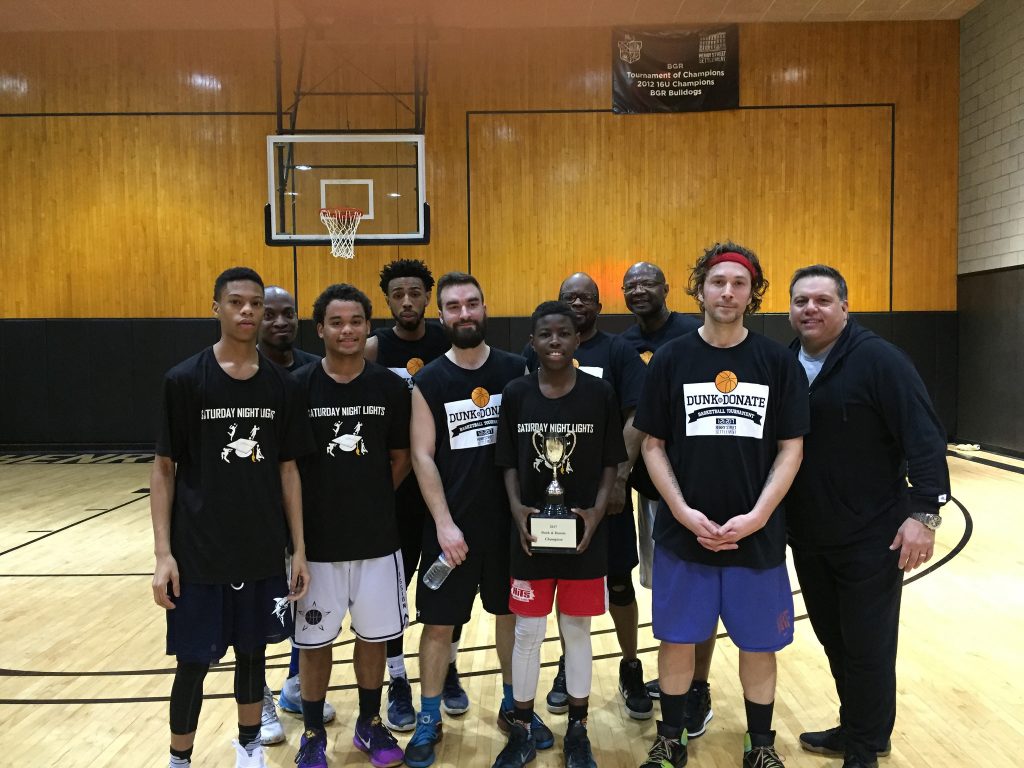 Pictured: the winning Park Slope Boys with Executive Director David Garza
"Thanks to all of our teams," said David Garza, Executive Director of Henry Street Settlement, and Dunk & Donate's own Walt Frazier, serving as a spirited announcer for each game. "You put your money where your heart is. With so much turmoil everywhere today, we all need a place to feel safe. BGR provides that, and much more to the youth of our community.  We are honored and grateful that you are supporting us in these efforts."
Garza also told the packed gym that the $20,000 raised "will help young people access the support they need to succeed." Before the games began, Garza thanked Henry Street and BGR staff, and  Boyz 4 Life, calling them "our neighborhood partners for life."  Boyz 4 Life members volunteered as referees for the tournament.
Family and friends of the teams, along with youth from BGR and Henry Street staff watched the games, enjoyed a catered lunch from Katz's Deli and spent time in BGR's art room, playroom and computer lab.