Arts for All Ages at Abrons
By Henry Street Settlement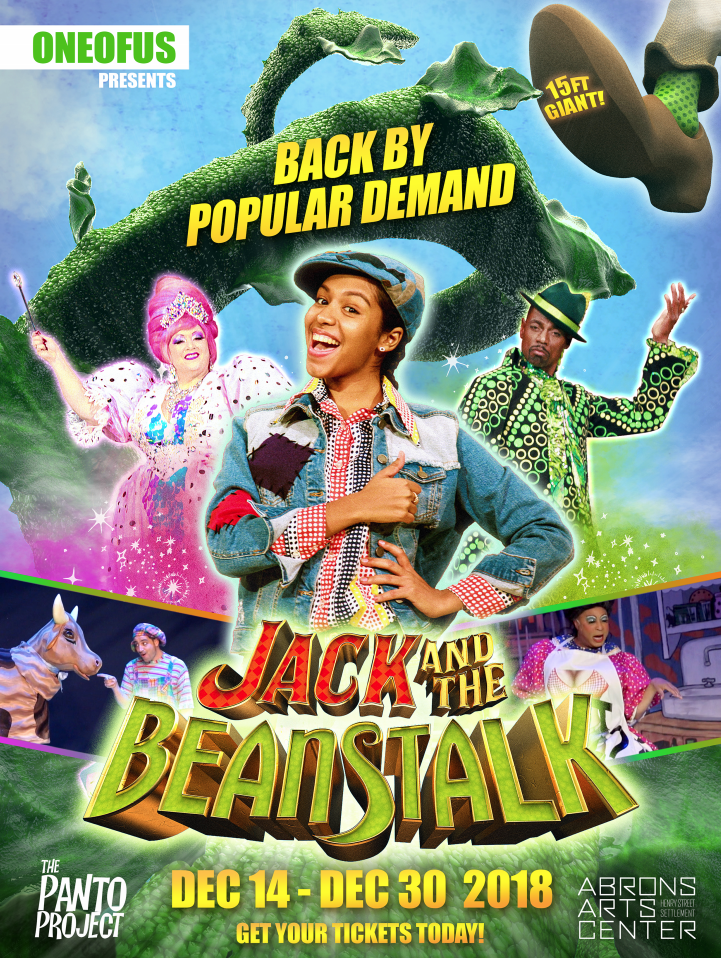 Abrons Arts Center wraps up the year with productions for theatergoers of all ages. Lower East Side seniors collaborate on the world premiere of Larissa Velez-Jackson's Zapatografía/Shoegraphy, opening November 29, and children and families will love the return of ONEOFUS's Jack & The Beanstalk, a 2017 New York Times Critic's Pick.
Ending the season is the return engagement of Jack & The Beanstalk, last year's smash hit that introduced New York audiences to the popular British art form known as the Panto. Written by actor/writer Mat Fraser, directed by feminist artist Julie Atlas Muz, and featuring an intergenerational, mixed-ability cast, Jack & the Beanstalk brings the Lower East Side together with a family-friendly holiday production that is inherently irreverent, lightly political, and proclaims that eventually good triumphs over evil.
Earlier this winter Abrons presented Zapatografía/Shoegraphy, a conceptual solo dance by NYC-based choreographer and multiplatform artist Larissa Velez-Jackson, created in collaboration with community members of the Henry Street Settlement Senior Center. It addresses the relationship between the longtime working class residents of New York City and its experimental arts community. The performance is just one positive outcome of this collaboration, which grew from a dance-exercise class that Velez-Jackson leads at the Senior Center. Simon Liao, program manager at the center, says, "The class attracts a core group of seniors weekly. Most of our seniors enjoy dancing and they forget that they are exercising anymore." #SpeakingInDance
To see all upcoming performances and events at Abrons visit abronsartscenter.org.