At the Lower East Side Employment Network, Everybody Wins
By Nicole Fogarty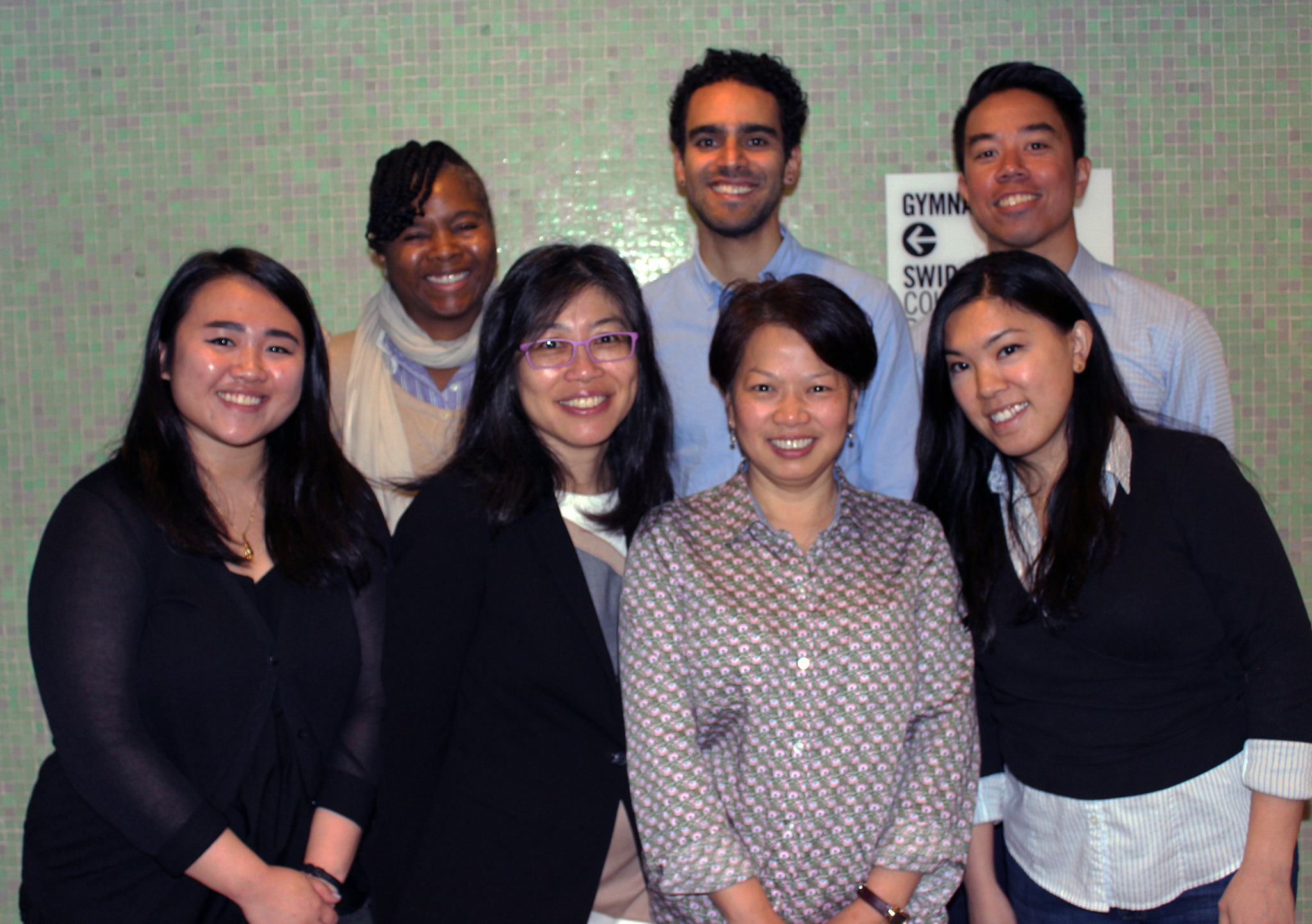 Above: Lower East Side Employment Network (LESEN) team members.
The influx of major development projects on the Lower East Side over the past decade continues to change the face of the neighborhood. Rents are steadily rising and income disparity among residents is growing, making job opportunities with these new development projects more vital than ever.
Enter the Lower East Side Employment Network (LESEN), formed in 2006 in collaboration with Community Board 3, which works to bridge the gap between jobseekers and local employers to ensure that the employment prospects that come with most major projects are available to the neighborhood residents who need them most.
For Lower East Side jobseekers, the Network helps them access job opportunities by providing trainings, job-placement assistance, financial literacy, income support, ESL programs, adult literacy classes, and other resources. It's able to do this through the eight nonprofit agencies that make up the Network: Chinese-American Planning Council (CPC), CMP, The Door and University Settlement, Educational Alliance, Good Old Lower East Side (GOLES), Grand Street Settlement, and Henry Street Settlement.
It is through these organizations that LESEN is able to offer unique collaboration opportunities to businesses, helping them to build and maintain a high-quality candidate pipeline, retain those candidates, develop customized training opportunities, and ultimately strengthen their relationships with the neighborhood.
Each nonprofit has a sustained history of workforce development programming, creating both a vast pool of potential employees for businesses and a collaborative web of local nonprofits that now work together instead of compete over the job opportunities that become available to their clients.
The Network works with over a dozen businesses, counting Whole Foods Market, Delancey Street Associates and Essex Crossing, Hotel Indigo LES, and more among its ranks.
"LESEN is leveraging the opportunities that neighborhood development brings for the residents and provides them with a platform to take advantage of changes in the neighborhood," says Gaspar Caro, LESEN Partnership Director, who has been with the network since 2012. "At the same time, it provides businesses with opportunities to easily meet market needs and plant roots in the neighborhood."
We spoke with Caro about what exactly makes a mutually beneficial business relationship, what he wishes more businesses knew about the Network, and more.
What makes LESEN's partnerships successful for businesses?
Trust, commitment, and a clear sense of value—and we've found that with so many of our business partners. For instance, we've had a great relationship with the InterContinental Hotels Group, which was built very intentionally. We have a formal agreement to work together, and community stakeholders facilitated the partnership in its early stages.
Where do you typically find job candidates for businesses?
It's a balance between online and community outreach. We maintain a social media presence, hold regular community outreach events, and present to Community Board 3 as a network. The rest is word of mouth, often through our member agencies, which have their own networks of qualified candidates through the work they do. 
What do you wish more businesses knew about LESEN?
We are always looking for companies who see a value in an in-depth partnership with a mid- and long-term approach to working together. Those kinds of partnerships end up being the most mutually beneficial.
What do you think sets LESEN apart?
Its efficiency! A company interested in forming a partnership can access the Network through any number of entry points, whether directly through LESEN's staff members—including me—or via our member agencies. By talking with any of them about LESEN and asking to learn about LESEN candidates, companies can interact with us in a variety of ways.
Where do you hope to see LESEN in the next five years?
My hope is that LESEN is operating some of its own distinct sectoral training programs in the industries that are growing here on the Lower East Side, meeting market needs for companies in the neighborhood but also meeting the needs of residents. I'd also love to see an increase in the long-term business partnerships that make LESEN successful.