Boys & Girls Republic Elections Return
By Henry Street Settlement
BGR elected officials being sworn in.
There's a new mayor in town, and on December 8, eighth grader Aedan Richards took his seat at the head of City Council flanked by two suave secret security officers. The mayor and newly elected council members met in the wood-paneled chambers at Henry Street's Boys & Girls Republic—a legacy of the program's roots in the early 1900s. All told, 13 children were sworn into their new positions.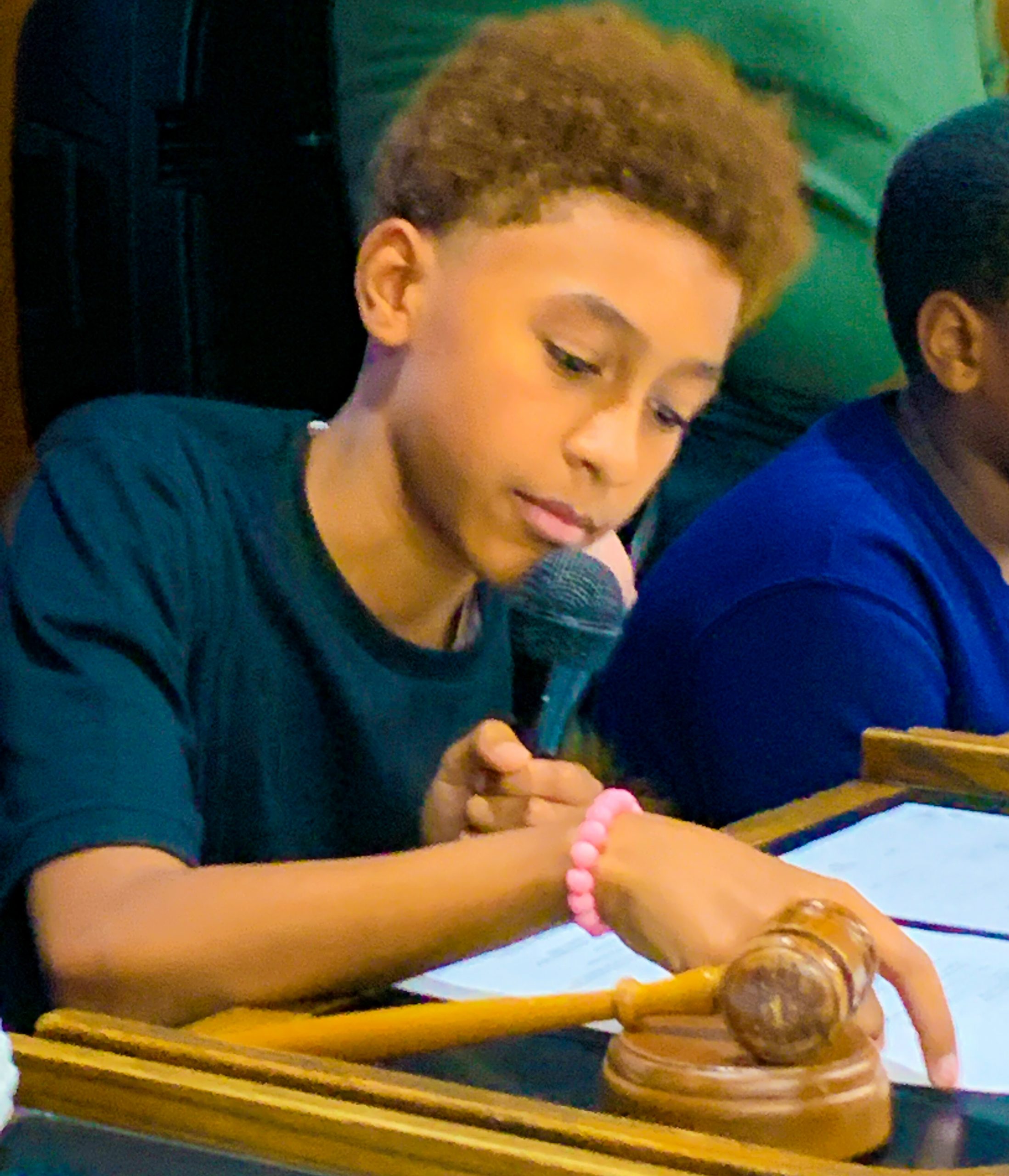 Newly elected BGR Mayor Aedan Richards
A hallmark of the Boys & Girls Republic afterschool program on East Sixth Street, the youth self-government program came to the Lower East Side during the Depression era, when BGR (formerly known as Boys Brotherhood Republic) was founded by businessman Harry Slonaker. It was based on a similar program begun earlier in Chicago, which Slonaker had observed there. BBR, as it was known, was seeking a healthy outlet for young men in the low-income, largely immigrant neighborhood, to counter a variety of negative influences they faced—particularly gangs, gambling, and alcohol.  The attraction of BBR was that the boys could run their own community center—making the rules, policing themselves, and adjudicating misbehavior.
When Henry Street assumed the leadership of BGR in 1997, it continued the self-government tradition. Until the pandemic forced a hiatus, BGR held elections every November. Elementary and middle school participants run for mayor, city clerk, judge, prosecuting attorney, comptroller, and council members. In the run-up to elections, they prepare and present speeches to their peers—the BGR citizens—who then vote in a secret ballot.
"The BGR self-government program introduces our citizens to the values of leadership, accountability, and advocacy in an interactive way that encourages them to be active contributors towards positive change in their community," said Matthew Phifer, vice president for education & employment at Henry Street Settlement.
After the swearing in on December 8, the council proceeded to hold its first meeting. The main order of business was a piece of legislation—which passed the council unanimously—to tax BGR citizens $4 each, collectible over the next several months. The citizens, who gathered in the council chambers, which double as cafeteria and study hall, were invited to ask questions, as long as they addressed the council formally: Hello Mr. Mayor, Council Members and my fellow BGR citizens….
Some of the questions involved how annual dues would be spent, whether BGR would be able to buy new sports equipment with the taxes, whether children could choose their own snacks, and whether BGR staff have to pay the tax.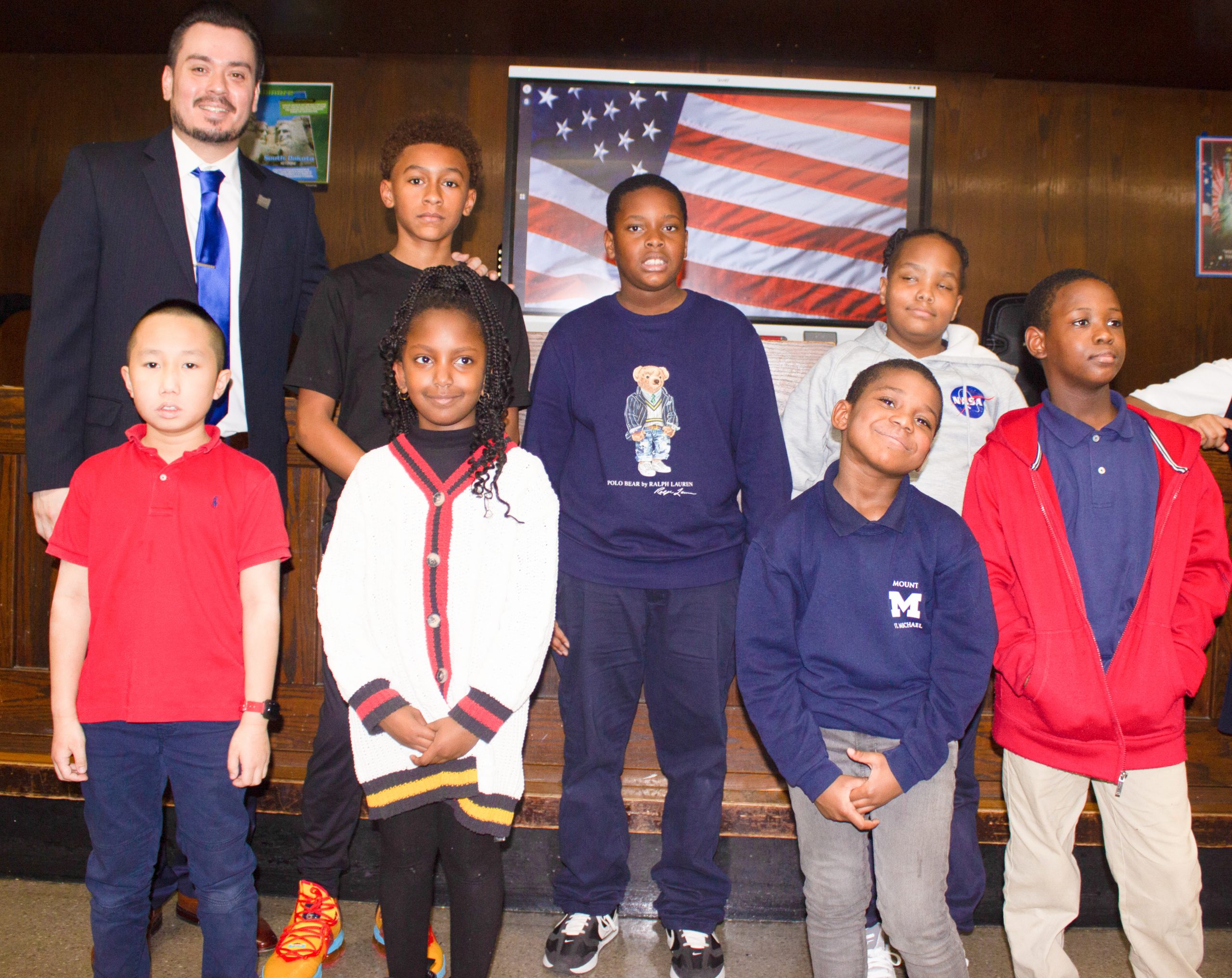 BGR Athletic director and elected self-government officials
Luis Checa, BGR athletic director who has been involved in the program since the age of six, including serving as a five-time mayor, oversaw the proceedings. The City Council will meet weekly during the school year, with larger meetings of the citizenry twice a month.