Block Party Fun
By Chelsea Jupin
The Abrons Amphitheater was alive with music, dancing and even a little bilingual karaoke as Henry Street Settlement's Abrons Arts Center hosted the Summer Block Party on Friday, July 28th. Lower East Side residents were treated to free family entertainment, including face-painting, music and dancing led by emcee Darrel Martin and complimentary refreshments on the warm summer evening. Activities highlighted Abrons' arts contributions to the community, with arts and crafts, music and a video game tournament.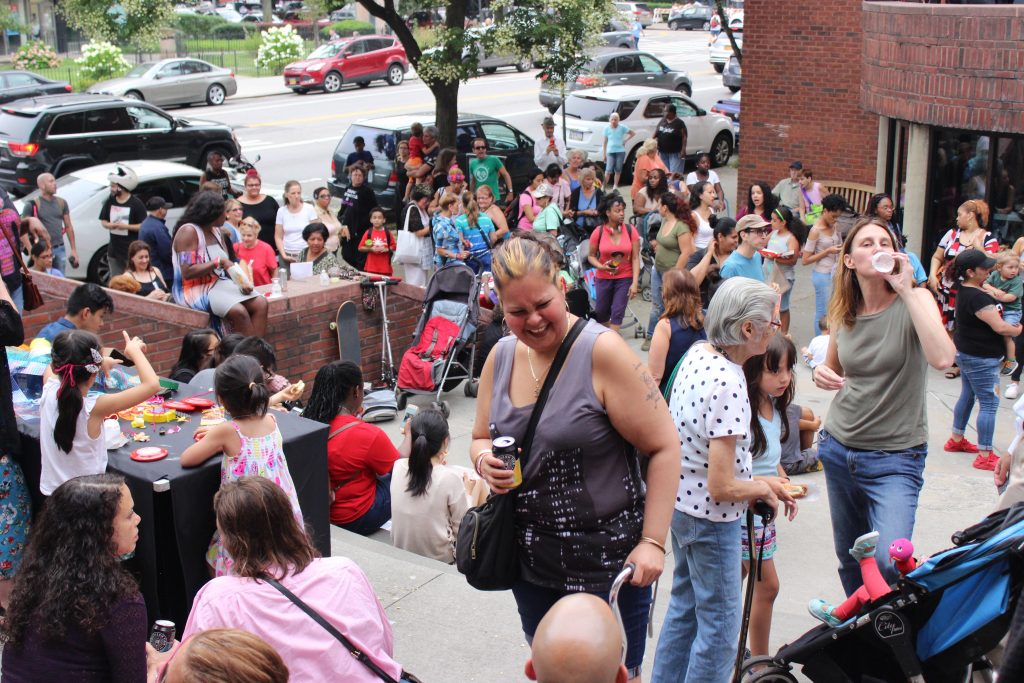 Henry Street Settlement Executive Director David Garza welcomed the large (and lively!) crowd, reminding everyone that "arts have been a part of Henry Street for almost 125 years." City council member Margaret Chin echoed the sentiments, saying that "art is in the heart of our community."
David Garza later kicked off the karaoke with a lively performance of Jay-Z and Alicia Keys' "Empire State of Mind", accompanied by some young partygoers.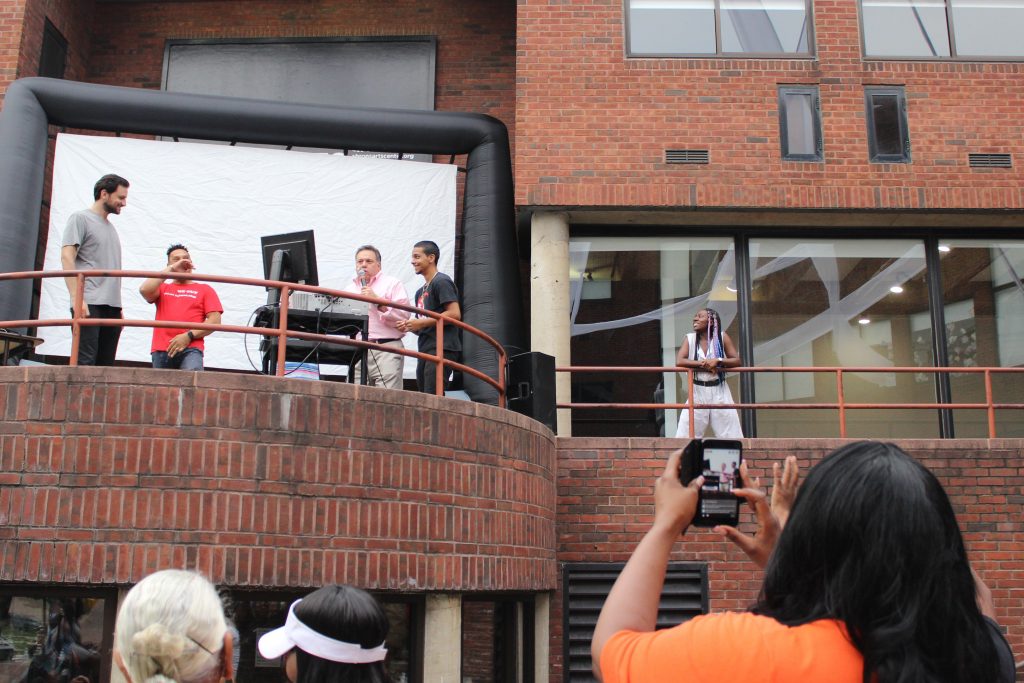 Click the grid below or the link here to see more photos of the Block Party.