Briahna Davis Takes the On Ramp to Employment
By Henry Street Settlement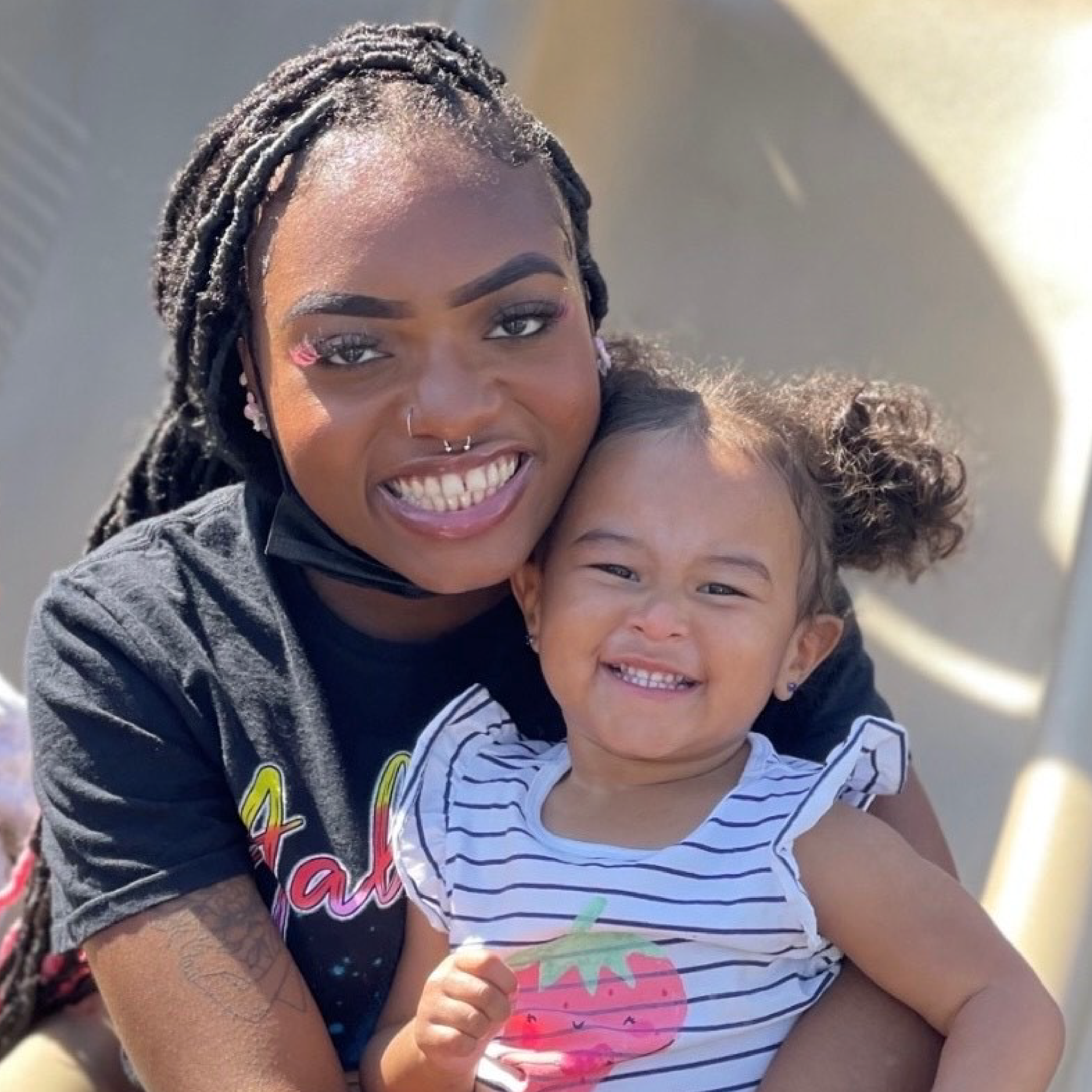 Briahna Davis found a job at the Beanstalk Academy in Brooklyn, where she is now a full-time childcare provider.
Interested young people are invited to apply for the upcoming ORO Bootcamp, running from November 29 to December 9, 2022. Click here to apply!
Born in Harlem and the oldest of four siblings, Briahna Davis, 21, has grown into a legitimate Lower East Sider, having lived in the neighborhood for 10 years. She connected with Henry Street Settlement at age 15 when she entered the Summer Youth Employment Program, working a series of summer camp counselor jobs.
But like so many young people, Briahna found her plans upended by the pandemic. After graduating from Broome Street Academy high school, in 2019, she enrolled in a community college in North Carolina, where she has friends and family. But the pandemic struck while she was home on spring break. Though she managed to complete her semester with a 4.0 GPA, communicating with professors on email and zoom turned out to be too drastic a change, and she felt she didn't have enough support to continue her education. Soon, Briahna found herself out of school and out of work.
A part-time job at Bath & Body Works brought good colleagues and free products, but the hours were too few for her to support herself. Briahna's mother got in touch with Munir Smith, an employment coordinator at Henry Street's Job Essentials Training program who was also a neighborhood friend. Henry Street in late 2021 had begun a new program called On Ramps to Opportunity to reach the "pandemic generation"—young people ages 18 to 24 who were disconnected from school and employment, and hard to reach through traditional workforce programs.
"Munir was very supportive! I call him my mentor now," Briahna says.
On Ramps provides a range of services to young people, starting by identifying their educational needs and workforce dreams. For some, the immediate need is for help drafting resumes and cover letters, and then nailing their interviews. For others, it's enrolling in a GED program, applying to college, or exploring professional certification programs.
The first time Munir spoke with Briahna, he says, he knew her goals could be achieved. He started by helping her improve her resume. "We changed some words and made a whole new document with new information," she says. Munir frequently emailed Briahna job listings and sent her to interviews. He also encouraged her to take the On Ramps (Or "ORO") bootcamp, a two-week, immersive program in professional advancement for young adults.
During spring 2022, Munir sent Briahna an email that made all the difference. It was from the Brooklyn site of Beanstalk Academy, an early learning program for babies just a few months old to five years, seeking a teacher's assistant. Having helped her mother raise her younger siblings, Briahna was already a pro. By June, she had been hired. Before she could begin work though, she had to complete her first aid and CPR certifications, sudden infant death syndrome training, and mandated reporter training. Now, she's working full time. In October 2022, she was named employee of the month!
"This is truly the essence of ORO," says Kiana Walbrook, training director in Henry Job Essentials Training program. "We meet young adults where they are and begin mapping out next steps in their lives, keeping the focus on their growth."
Briahna is enjoying the job, the patience she's learning from the children, and a supportive "sisterhood" among the staff. "ORO definitely woke me up to see what's for me and what is not, by giving me options," Briahna says. "I have to give Mr. Smith his flowers, because he was very encouraging and helped me build my confidence to flourish in any workplace."
Interested young people are invited to apply for the upcoming ORO Bootcamp, running from November 29 to December 9, 2022. Click here to apply and learn more about ORO here.