Celebrating at the Gala Preview of The Art Show's 30th Anniversary
By Chelsea Jupin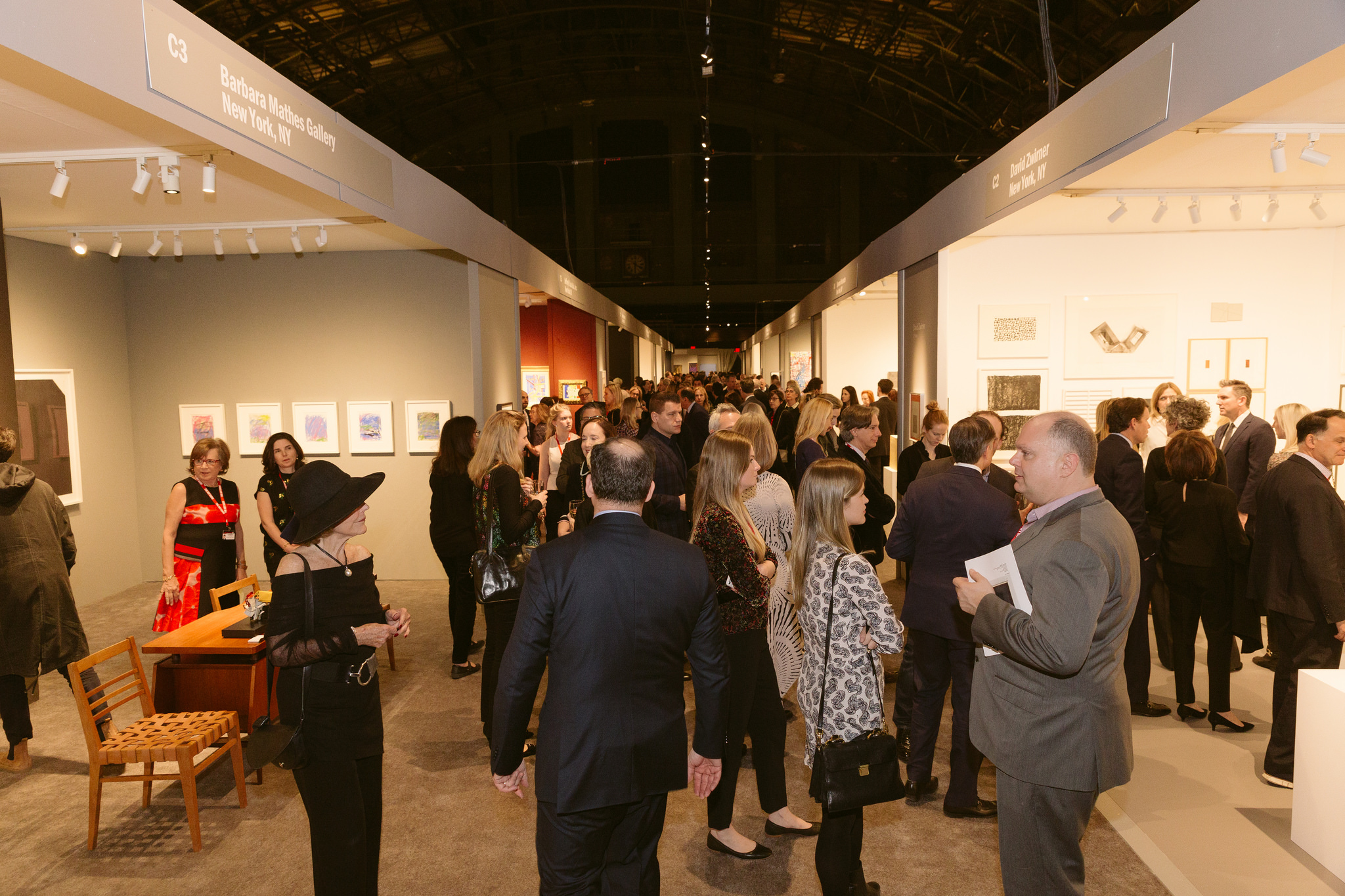 Above: The Art Show Gala Preview. Photo by Cesarin Mateo. Click here to see more photos from this event.
The "grand dame of New York Art fairs" – The Art Show – celebrated a spirited 30th anniversary last night, as art enthusiasts, philanthropists and business leaders filled the Park Avenue Armory for the Gala Preview. The elegant evening to benefit Henry Street Settlement is organized by the Art Dealers Association of America.
Spotted among the guests were actor and noted art enthusiast Steve Martin, director Woody Allen, actresses Stephanie March and India Ennenga, art critic Jerry Saltz, and visual artist KAWS. Attendees enjoyed cocktails and hors d'oeuvres from Canard Inc. while exploring the curated exhibitions by 72 of the nation's leading art dealers.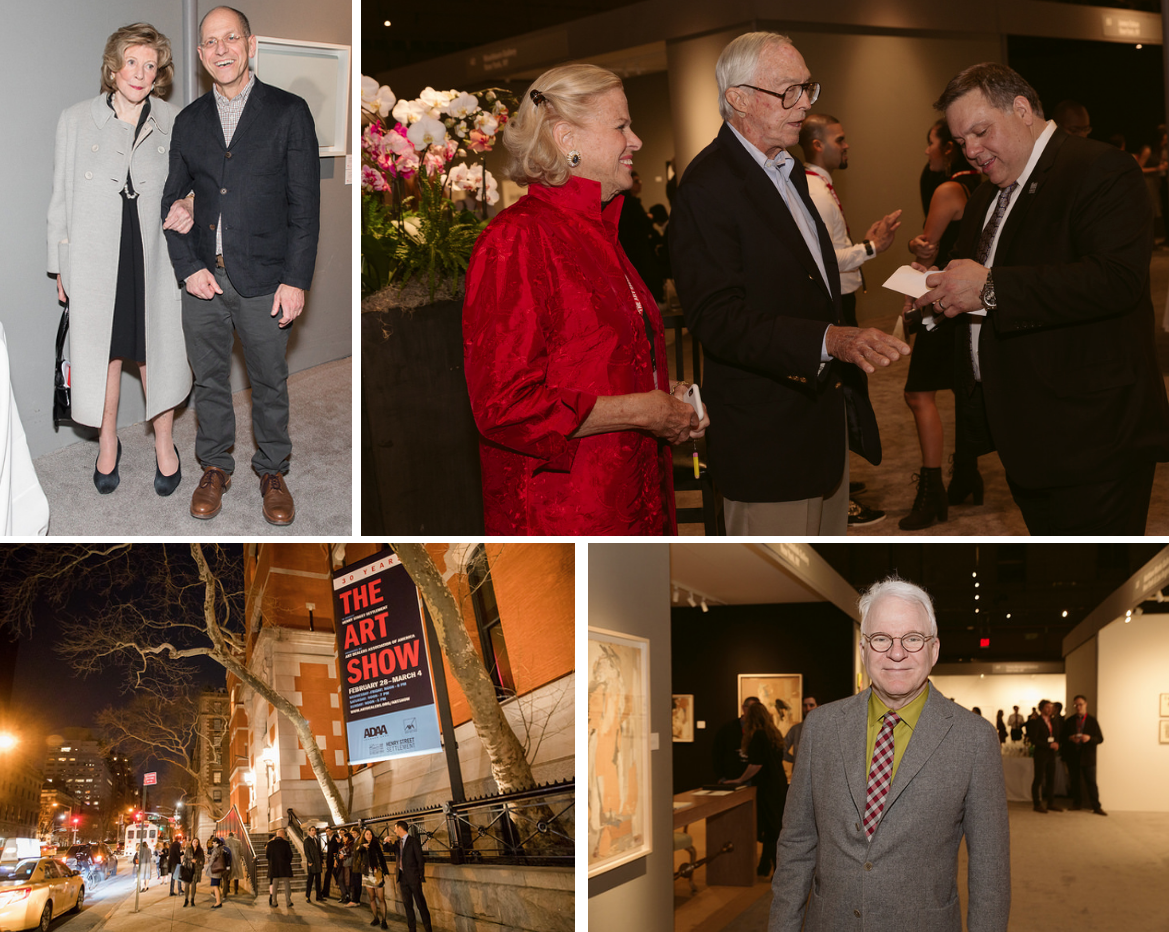 Above: more attendees from the Gala Preview. Click here to see more photos from this event.
The Gala Preview is among New York City's most eagerly anticipated events on New York's social and cultural calendars. Co-chairs for the event were Barbara von Bismarck & Thierry Despont, Mitzi & Warren Eisenberg, Marlene Hess & James D. Zirin, Janine & J. Tomilson Hill, Donald Marron, David McKee & Renee Conforte McKee, Pilar Crespi Robert & Stephen Robert, Katherine Farley & Jerry I. Speyer, Scott & Kaki Swid. Alice & Tom Tisch, and Byron & Anita Volz Wien.
"On the occasion of the 30th anniversary of The Art Show – and the 125th anniversary of Henry Street – it's important to reflect on the power of sustained partnerships,"  said David Garza, Executive Director of Henry Street. "Our Art Show partners – the ADAA, the Park Avenue Armory, the committee, the event sponsors, the Henry Street Board of Directors and team members, and all who support the event – coming together have an enormous impact on improving the lives of vulnerable New Yorkers. The Art Show is the Settlement's largest fundraiser, and it vital to our work of opening doors for individuals and families when they need us most."
Established in 1989, the show immediately garnered considerable acclaim among collectors and critics and has continued to set the standards of excellence with its museum-quality exhibitions of Impressionist, Modern and Contemporary works. Today, it is the nation's longest-running fine art fair.
The Art Show is open to the public from February 28 to March 4, from noon to 8 p.m. Wednesday through Friday, from noon to 7 p.m. Saturday, and from noon to 5 p.m. Sunday. Admission is $25. All daily admission tickets directly benefit Henry Street and are available electronically here or at the Armory, located on Park Avenue at 67th Street.
The Silent Auction of the 2018 Art Show is live on Paddle8 through March 4. This year's auction highlights one extraordinary work—Antony Gormley's SMALL HOME III. The sculpture will be on display at The Art Show in the front of the Park Avenue Armory Drill Hall and wall-mounted kiosks are nearby for on-site bidding. Auction bids will be accepted on-site, online and on the Paddle8 app through Sunday, March 4th at 5 p.m.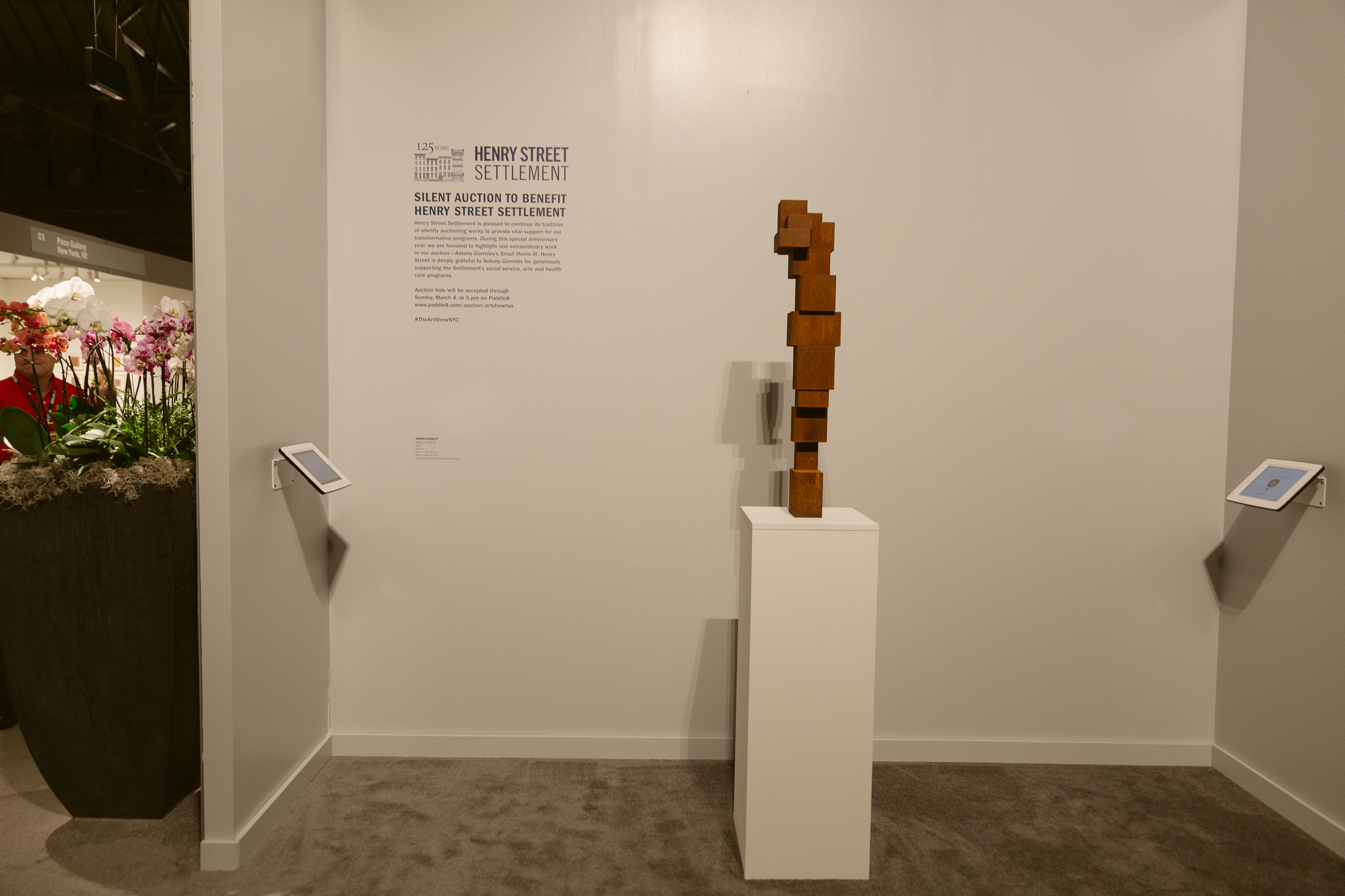 All Gala proceeds, auction proceeds and daily admissions support Henry Street's social service, arts and health care programs that serve 60,000 people each year.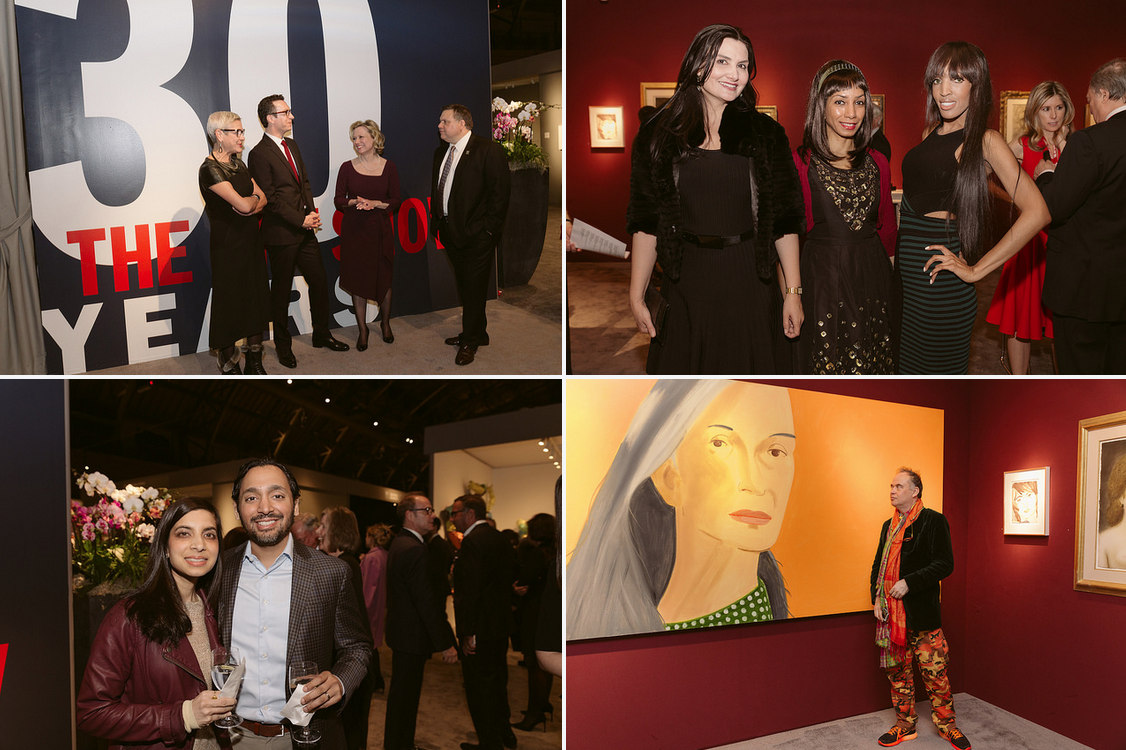 Above: photos by Cesarin Mateo  from the Art Show Gala Preview. Click here to see more phtoos.