Coming Together for KAWS and A Cause
By Chelsea Jupin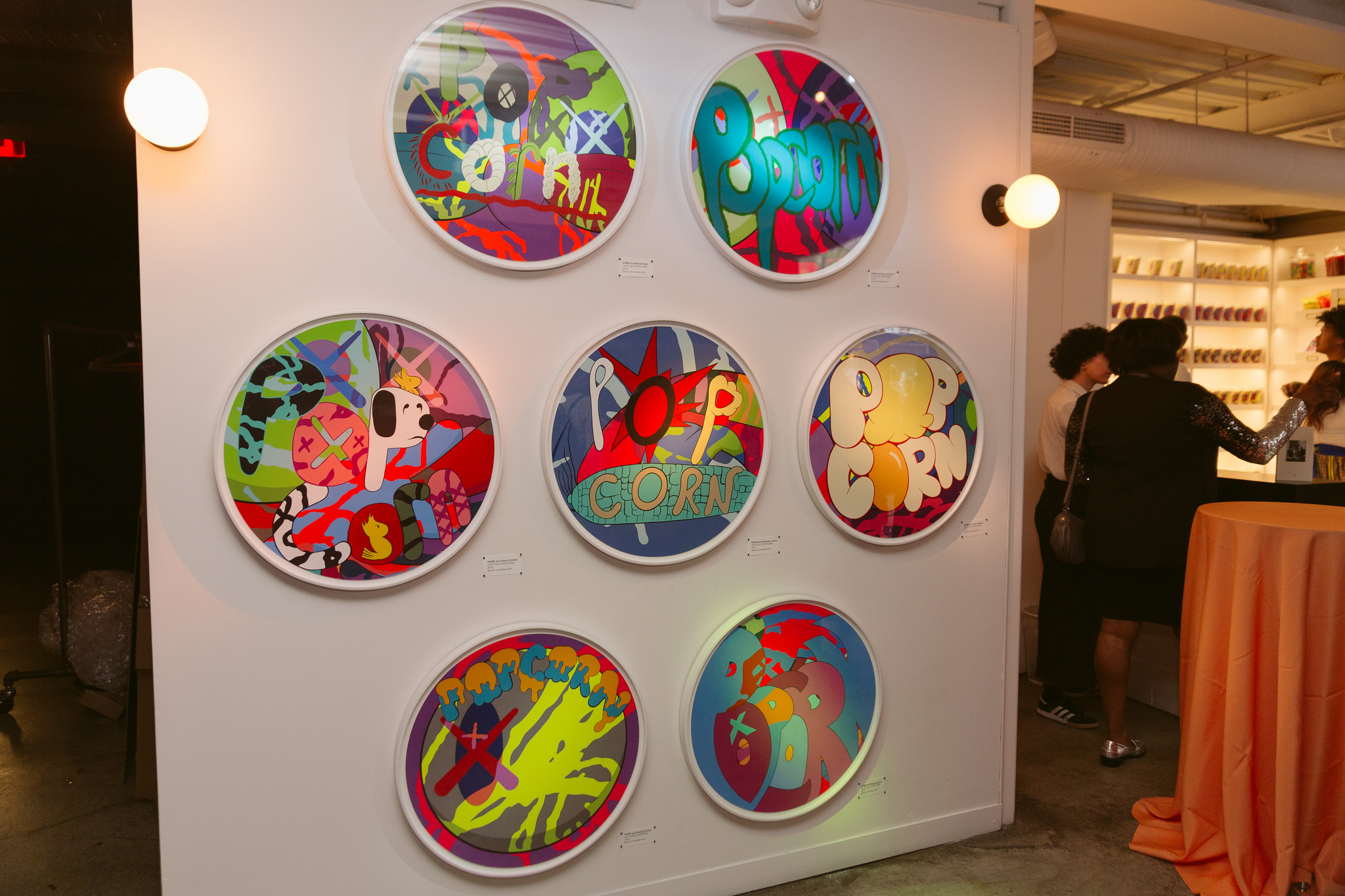 It was a hot-pink-carpet-affair at Metrograph on Wednesday, May 9 as Henry Street Settlement hosted more than 250 guests at the second annual CINEMAtheque Party. At the event, held to raise funds for Henry Street's social service, arts and health care programs, Henry Street unveiled an exciting collaborative art installation, pictured above, by special guest artist KAWS and Henry Street youth. 
Henry Street Executive Director David Garza welcomed guests and spoke to both Henry Street and Metrograph's role in bringing arts to the Lower East Side. "The arts and creative expression are the oxygen in the ecosystem of any neighborhood," said Garza. "Tonight, 77,000 of our neighbors will spend the night in homeless shelters. The resources Henry Street raises tonight are critical, so I want to thank everyone here for helping to make this evening possible." Garza included a special thanks to the Henry Street students in attendance, who received thunderous applause from the crowd. Before concluding, Garza performed one of his signature raps, encouraging the crowd that "when you see something wrong/do something to right it." 

(Above: Henry Street Settlement Executive Director David Garza and special guest artist KAWS at CINEMAtheque, photo by Cesarin Mateo.)
David Garza then introduced a film made when students from Henry Street's Expanded Horizons college success and Abrons Arts Center engagement programs visited KAWS studio to create the installation on view that evening—and included on the event's popcorn containers! 

(Film not loading? Click here to watch now. Video by Karston Tannis.)
In the film, Justin, an Abrons student, said of the visit, "I'm stoked that I was able to meet [KAWS], let alone work in his studio. That inspired me to push towards the career. This has given me hope for the career that I'm looking for because a lot of people would kill for this opportunity."  
Special guest artist KAWS also contributed three pieces to an auction hosted by Paddle8 and benefiting Henry Street Settlement. The auction is live here to bidders worldwide through May 23rd. Additional auction items are also up for bid on Charitybuzz. 
The chic evening also included signature cocktails and live performances by John Benitez Salsa Band and world-renowned DJ D-Nice.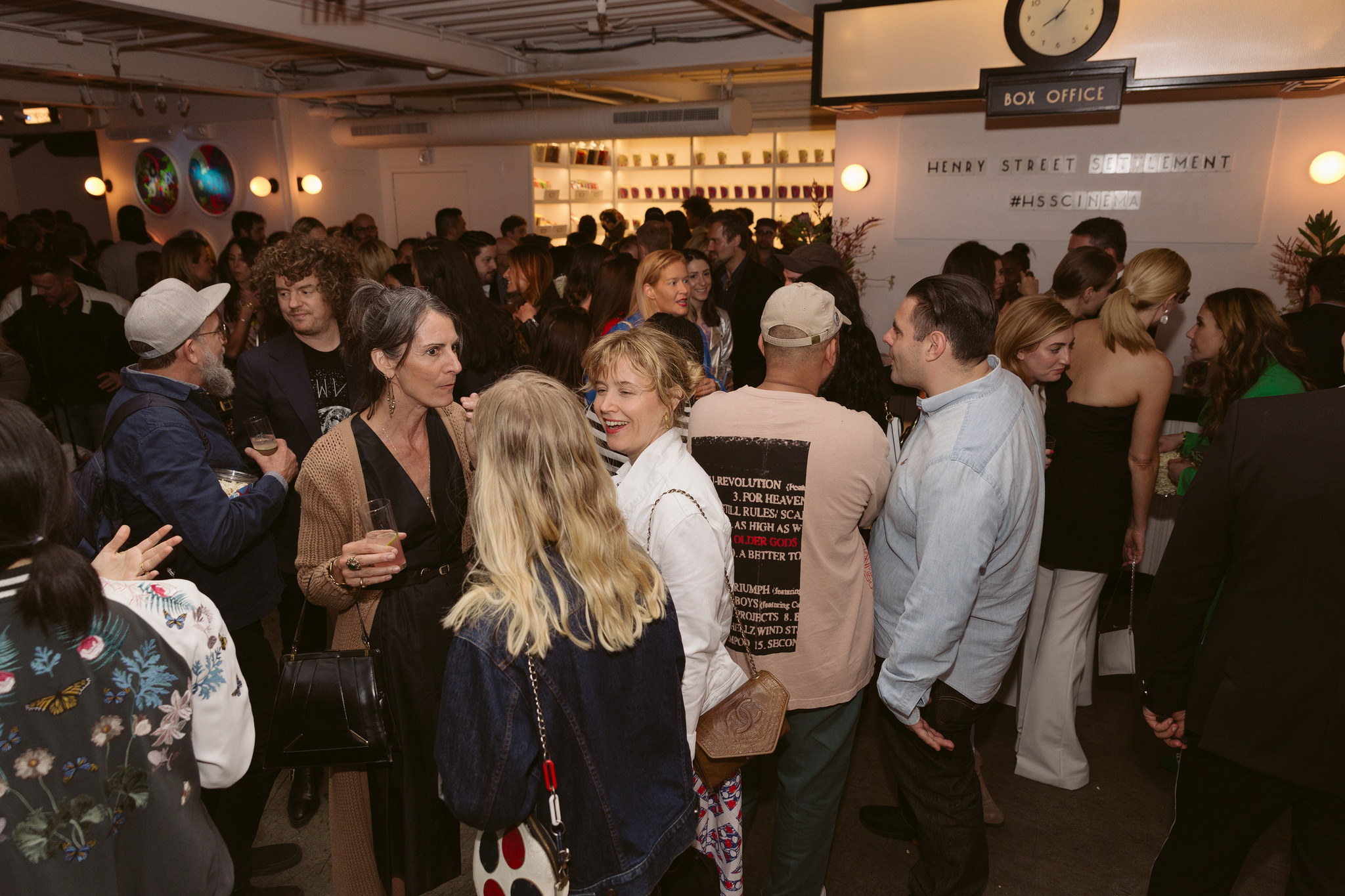 (Photo by Cesarin Mateo.)
Thank you to our CINEMAtheque supporters!
CO-CHAIRS
Kalliope Karella, Atit Jariwala, Teddy Liouliakis & Yvette Quiazon, Christine Mack, Angela Mariani, Anna Da Silveira Pinheiro, Stella Schnabel, Lesley Schulhof
HOST COMMITTEE
Rachel Antonoff, Justin Bartha, Brady Corbet, David Cross, Tavi Gevinson, Ashlee Harrison, Amy Heckerling, Spike Jonze, Fran Lebowitz, Justin Long, Natasha Lyonne, Ebon Moss-Bachrach, Terence Nance, Damon Peruzzi , Raymond Pettibon, Polina Proshkina, Charlotte Ronson, Michael Shannon, Todd Solondz, Gay Talese, Arden Wohl
BENEFACTORS
Robert S. Harrison, Angela Mariani
LEADERSHIP
Atit Jariwala, John Morning, Christine Schwarzman
PREMIERE
Sabrina Weiss
PARTY SUPPORTERS
Stacey Bronfman, Alyson Cafiero, Elizabeth Da Trindade, Delphine de Causans, Douglas Eisenberg, Maurice Haroche, Silvia Mella, Polina Proshkina, Wendy Puyat, Rahul Sabhnani, Alexandra Skora, Olga Sorokina, Sara Tayeb, Jonathan Travis, Laurie Weltz, Louise Williams, Teresita Zucker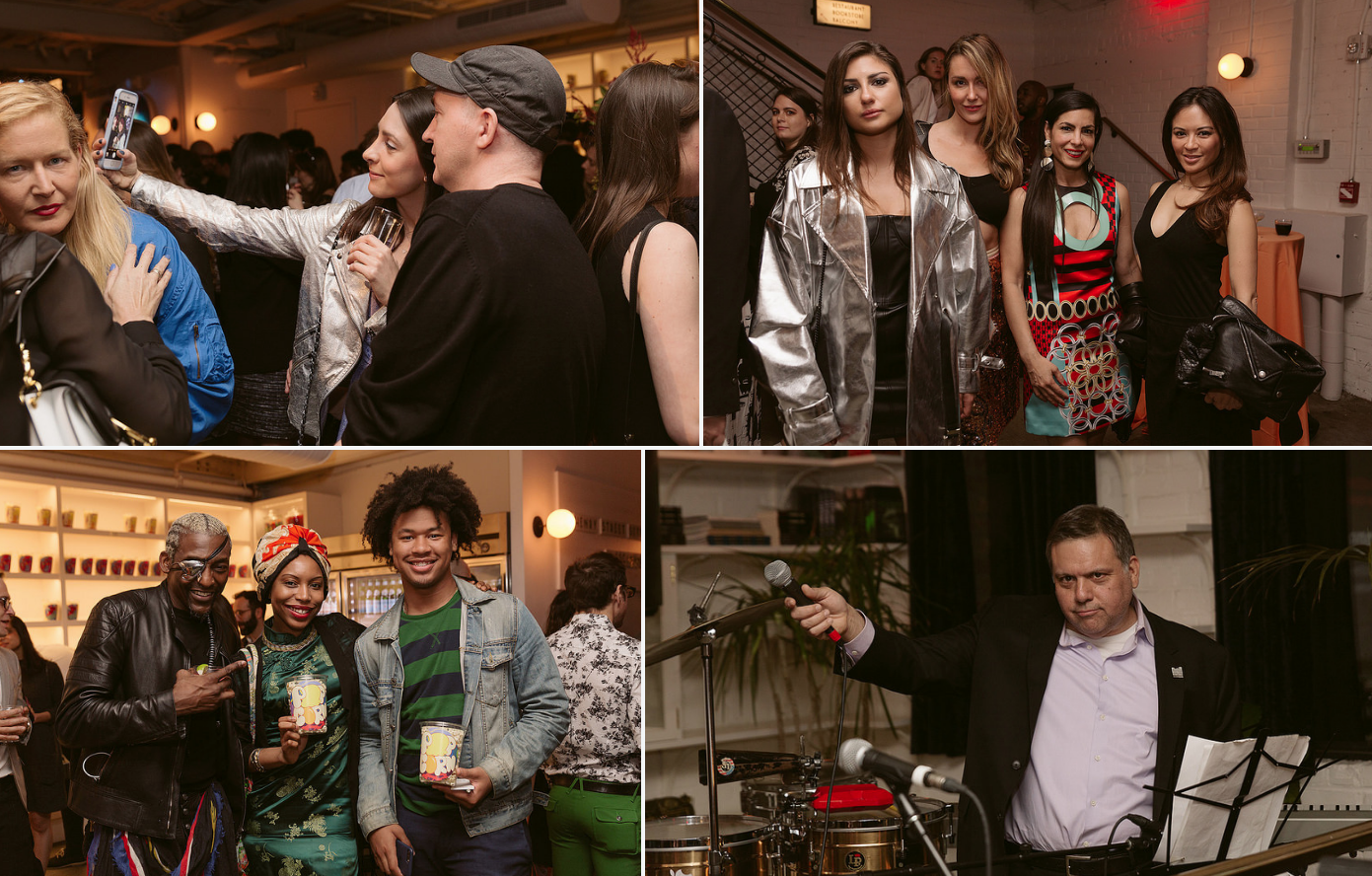 Click here to see more photos from this event.