Community Funding the Community at Henry Street
By Henry Street Settlement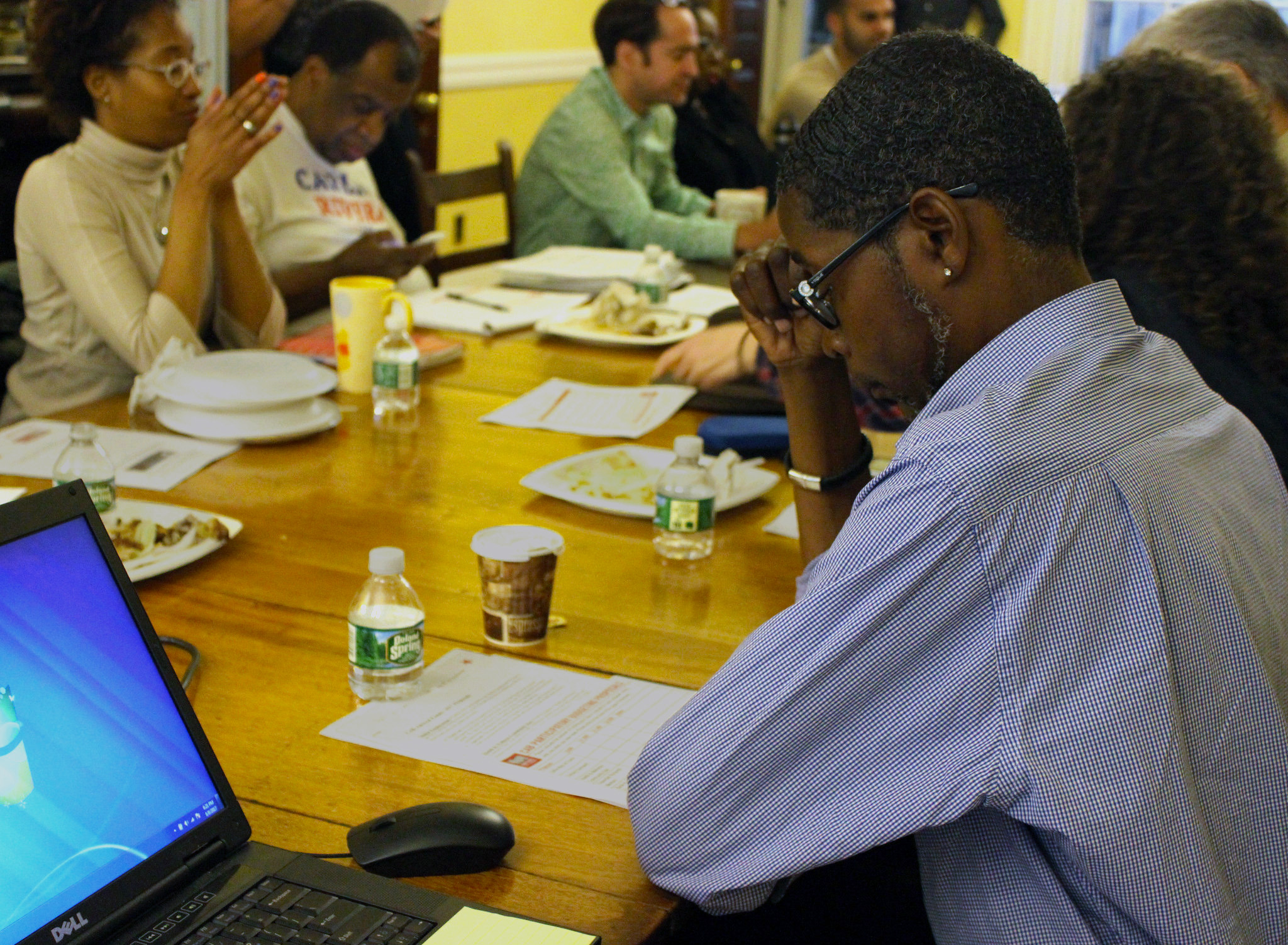 Above: Members of Henry Street Settlement's Community Advisory Board (CAB) review the projects receiving funding at their June 2017 meeting.
Henry Street Settlement's Community Advisory Board (CAB) has awarded its first grants – the result of a unique participatory budgeting process. The CAB was responsible for allocating $5,000 of the Settlement's general operating support dollars to small projects across the agency. To determine the best use of these CAB-advised funds, CAB members spent time observing program activities and met with agency leadership and program staff from across the agency.
The following projects will receive funding:
Shelter Employment: $1,500 to allow participants in our Shelter Employment Program to pay for vocational training fees such as security licenses, food service handling certificates, home health aide study guides and scrubs.
Health & Wellness Community Day: $1,000 to organize a "Health and Wellness Community Day" in an effort to foster connections with the Lower East Side community and increase awareness about senior services, health, and mental health programs at Henry Street.
Expanded Horizons Mentors: $1,500 to launch a new peer mentorship model component of our college success programming.
Selfie Wall of Fame: $500 to develop at "Selfie Wall of Fame" that would include nine self-portraits, each with a brief paragraph sharing the story of successful, high-achieving clients from the Workforce Development Center.
School Based Mental Health/Parent Center Back-to-School Event: $500 to fund this our 3rd annual event in order to open it up to the entire community.
"It was inspiring to watch this process unfold, and meeting with each of the teams to discuss their applications in detail," said Jeremy Reiss, Deputy Development Officer, Public Policy and External Relations. "The CAB wants to thank the program staff tremendously for their support during this exciting process. "
The Community Advisory Board (CAB) was launched in 2015. The creation of a CAB reflects Henry Street's commitment to community engagement and resident-driven advocacy work. Comprised of Lower East Side residents and Henry Street clients of diverse backgrounds, ages, and ethnicities, the CAB ensures that the Settlement maintains "an ear to the ground," and is truly receptive and responsive to local needs.
Community members interested in joining the CAB should contact Talia DeRogatis at tderogatis@henrystreet.org.