Congrats, YAIP Grads!
By Nicole Fogarty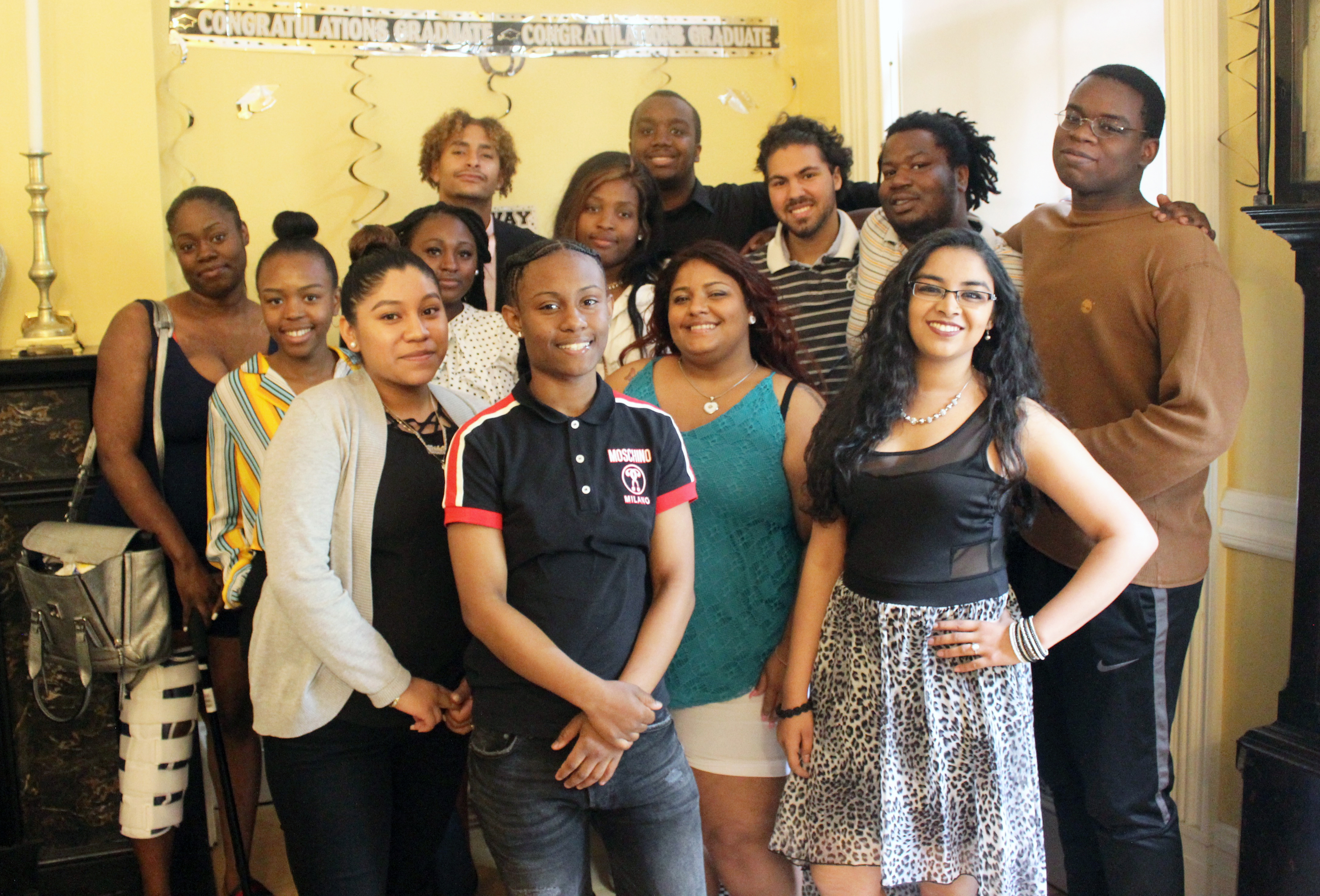 The Young Adult Internship Program (YAIP) graduates celebrating their success at the graduation ceremony on June 22, 2018. 
Henry Street Settlement celebrated the success of its most recent Young Adult Internship Program (YAIP) graduates at a ceremony featuring a keynote address by New York State Assemblymember Yuh-Line Niou . The event was held on June 22, 2018 in the Settlement's historic dining room.
A total of 31 program graduates gathered with their friends, family, Henry Street team members, and mentors to celebrate their l completion of the rigorous internship program. Over the past three months, the committed group members attended training sessions and workshops and completed an eleven-week internship.
Speaking to the students, Assembymember Niou shared how her experience as an intern in the Washington State Legislature influenced her, and offered advice to the group of graduates.
Invoking the words of Shirley Chisholm (the first black woman elected to the United States Congress), Assemblymember Niou emphasized the importance of advocating for yourself in the workplace.
"You always need to be ready to bring your own chair to the table. As young people like you enter the workforce, there isn't always going to be room for you—you're going to have to fight for every inch of your career and lead from wherever you're sitting. Henry Street has prepared you to do just that," she said.
After the Assemblymember's stirring address, graduates were called up individually to receive awards, diplomas, and a special gift: a Henry Street-branded leather portfolio to take on job interviews!
The ceremony closed with Workforce team members addressing the graduates, ensuring them that they would always have a home at Henry Street.
As of June 29, the program was renamed Intern & Earn. It serves 17- to 24-year-olds who are not currently enrolled in school or working. The program provides young adults with opportunities to develop work skills that will help them transition to productive careers. It also connects youth to educational/social services, case management/counseling, job placement and/or enrollment in HSE (GED) classes, college or advanced training.
The next cohort starts on August 6—apply online here, or attend an info session held every Tuesday and Wednesday at 11 a.m. at 99 Essex Street.