FOLK INCEST Returns to Abrons Arts Center
By Henry Street Settlement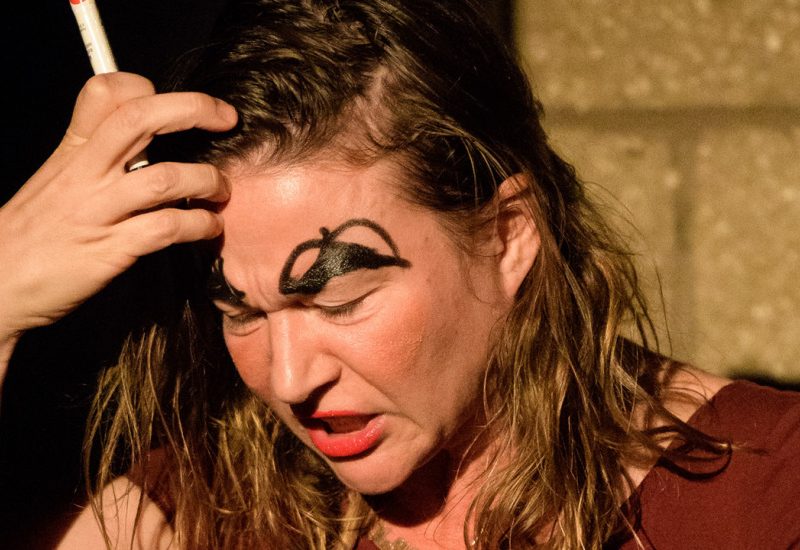 Above: Photo by Ian Douglas via Abrons Arts Center
Choreographer Juliana F. May's Folk Incest returns to Abrons Arts Center January 9–12 as part of the annual American Realness Festival. The world premiere of Folk Incest was first presented at Abrons in October 2018. The work was featured along with interviews with May in both The New York Times and Brooklyn Rail. Folk Incest features five women exploring difficult issues from the Holocaust to sexual trauma. The work contains nudity and explicit content and is not suitable for children.
A Guggenheim and NYFA Fellow, Juliana F. May has created commissions from Dance Theater Workshop, New York Live Arts, The Chocolate Factory Theater, Barnard College, The New School and the American Realness Festival. May received grants and residencies through The Map Fund, The Jerome foundation, Lower Manhattan Cultural Council and Gibney Dance In Process. She is the artistic advisor for New York Live Arts' Fresh Tracks Residency Program and teaches composition at Sarah Lawrence College. May holds BAs in dance and art history from Oberlin College.
Folk Incest was created with support from the Abrons Arts Center through the Abrons AIRspace Residency Program, and individual support from our Leadership Circle donors including Amy Hass, Phoebe McBee, the McGue Millhiser Trust, Rachel Norton, Ory Slonim, Jackie and Victor Sprenger, and Sharon Teitlebaum. More information and tickets can be found online here.