Haleema Forson: From Homelessness to Home
By Henry Street Settlement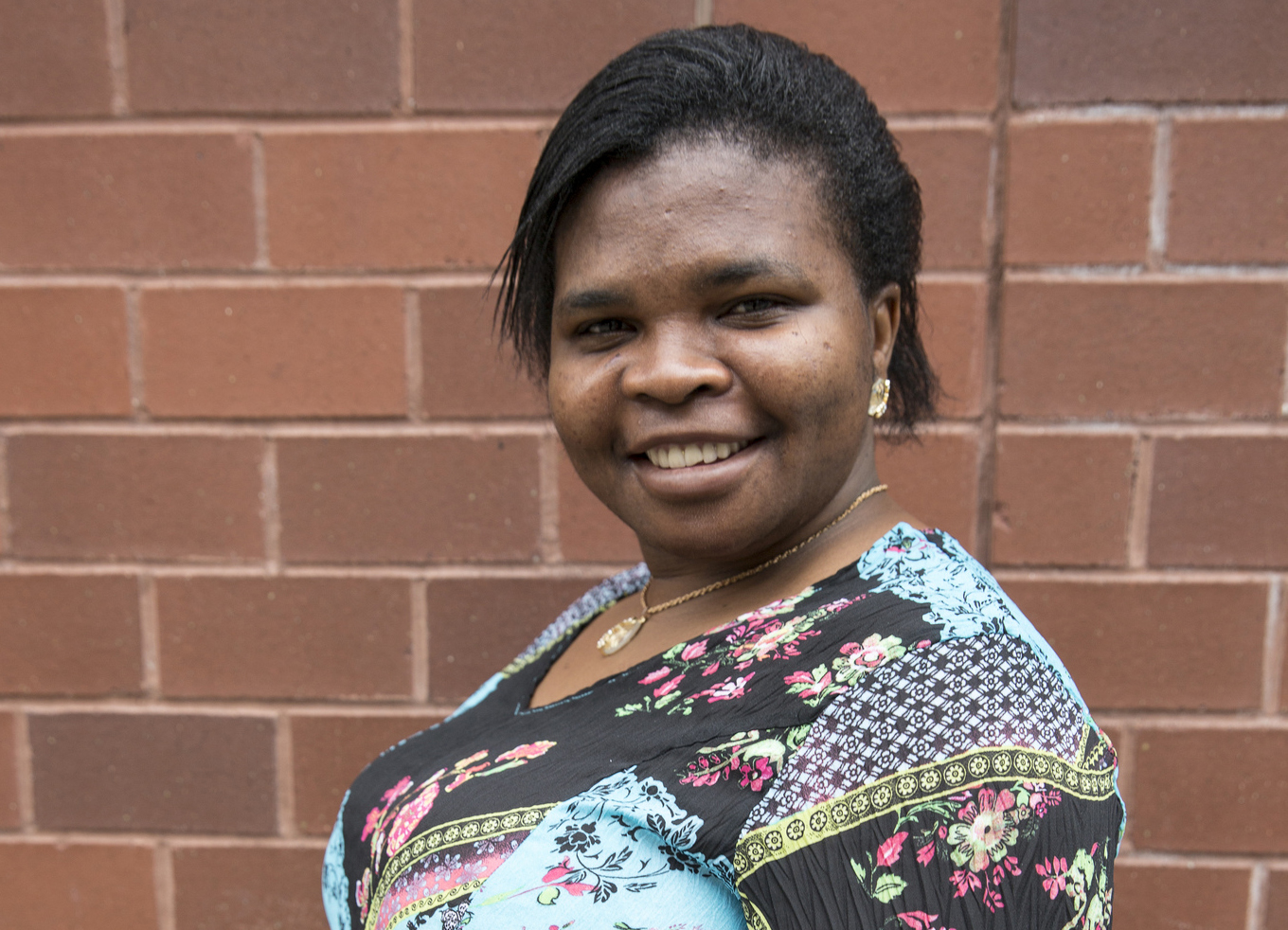 Having grown up in Breman Asikuma, a town in Ghana's Central Region, Haleema Forson, 32, became a middle school science and math teacher there when she was only 19. But she dreamed of coming to the United States, where her aunts, uncles, and cousins lived.
"I thought it was like heaven," she says of America. "That everything would be easy."
Chosen in the immigration lottery, Haleema arrived in 2008 and immediately enrolled in nursing classes at Lehman College. But she soon began to suffer from emotional difficulties and dropped out, returning to Ghana several times.
Upon her return to New York, Haleema worked in an adult day care center and then as a home health aide. But in lifting a large patient, she injured her back and needed surgery. While she was out of work, she gave birth to a daughter, who is being cared for by a guardian. Haleema's uncle said that she could no longer stay with him and had to go to a shelter.
At the time, she drove with a friend to LaGuardia Airport and, with no money to get home, became stranded there. She stayed for two months, sleeping near a heating vent in Terminal B. Restaurant staff brought her food until a social worker convinced her to go to a Brooklyn shelter, and from there she moved to Henry Street's Third Street Women's Residence.
With regular therapy and psychiatric care at Henry Street, Haleema gained the stability to move into her own apartment at the agency's Third Street Supportive Housing Residence on June 30, 2014. "I was ready," Haleema says of the first apartment she has had to herself since Ghana. "I made it my home."
Haleema is one of
1,449

individuals who stayed in our transitional and supportive residences, receiving social services, employment and housing assistance, and other services.

In 2017, Haleema was hired as an interoffice messenger for Henry Street's 18 locations. But, she needed one more thing to complete her American dream: the right to vote. When her case worker, Shukrat Kashimawo, learned of Haleema's goal to become a citizen, she arranged for Haleema to visit Manhattan Legal Services, which accepted her citizenship application without a fee and gave her free legal counsel. Passing the exam was Haleema's doing alone.

"Now, I've voted three times," says Haleema, who also works at her local polling place. "I can do any job I want to do, vote, bring my family here, or travel."

With the help of wraparound supports from the mental health team in her residence, a Henry Street employment coordinator, and the services of the Community Consultation Center, Haleema is back on track.

Haleema's is of the stories featured in our 2018 annual report. See more stories from immigrants who have found success through Henry Street's services in our online or print editions now.