Henry Street Stands for Human Rights: Statement on Recent Supreme Court Decisions
By Henry Street Settlement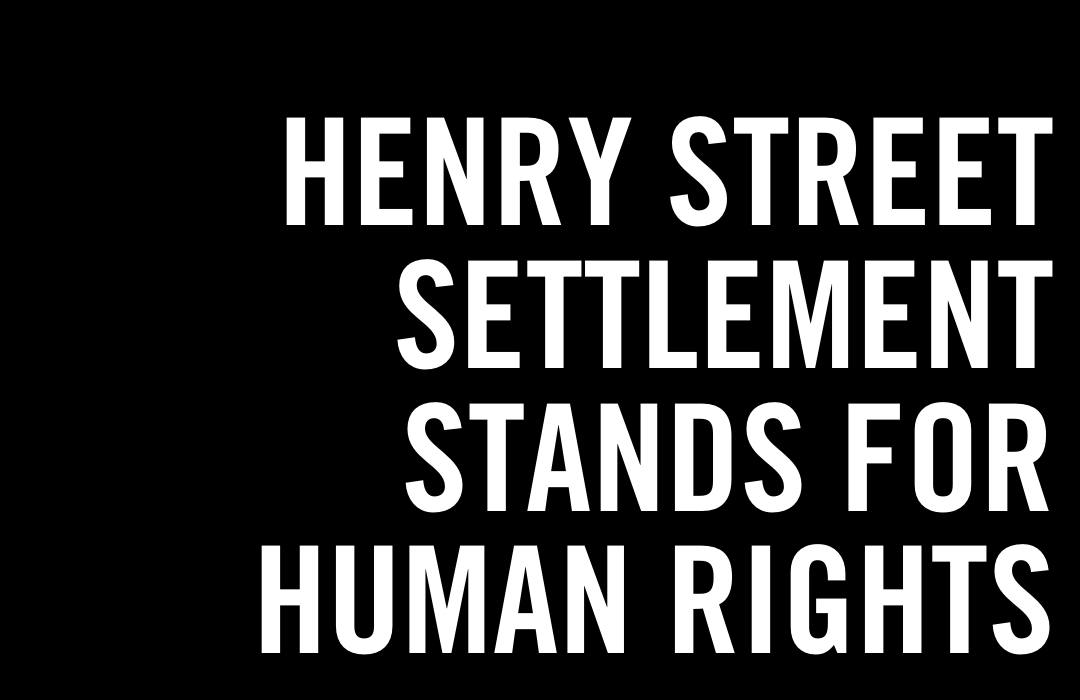 On July 5, 2022, President & CEO David Garza shared the following thoughts with Henry Street team members regarding the recent series of Supreme Court decisions. 
This year's Independence Day came on the heels of several profoundly disappointing recent Supreme Court decisions—rulings that endanger millions, whether through abortion restrictions, gun policy, or religious infringement. On a holiday when we're to celebrate freedom, independence, liberty, equality, and unalienable rights, we were reminded of how far we have yet to go and how hard we will have to fight.
In 1893, our founder, Lillian Wald, a nurse, ran through the crowded streets of the Lower East Side to attend to a mother hemorrhaging in the aftermath of childbirth. The woman had been abandoned by her doctor because she didn't have the means to pay him for his services. That fateful interaction—between a caring nurse and an individual in need—has been the basis of everything we do.
Since that day, our Settlement has stood for the fundamental human right to health care, including reproductive care, and for each individual to have the power and freedom to pursue their own paths to opportunity, regardless of their gender, sexual orientation, religion, race, ethnicity, income, or ability. Fundamental to these human rights are the right to bodily autonomy and to be free from violence. Reproductive justice is essential to freedom itself.
The Supreme Court decision in Dobbs v. Jackson Women's Health Organization represents a regressive move backward, eliminating the constitutional right to abortion and reproductive autonomy. The decision will disproportionately affect millions of women, primarily low-income people and people of color – the very people that make up the community we serve and our team here at the Settlement.  Misogyny, perhaps the oldest form of hate that exists, coupled here with racism and classism distinguish this particular decision as deeply painful and oppressive.
The decision in this case also raises terrifying fears for future restrictions of human rights. Moreover, the decision in New York State Rifle & Pistol Association Inc. v. Bruen, which removes limitations on carrying concealed weapons, raises significant concerns at a time when our neighborhood is reeling from an increase in gun violence on the Lower East Side and from the ongoing occurrence of mass shootings around the country.
The settlement house movement stands for progressive values that honor individual autonomy, safety, and freedom. Many of our Settlement's first beneficiaries were people escaping religious persecution, violence, and poverty in Europe and elsewhere. Henry Street Settlement defended human rights then, and we continue to fight to uphold the rights of our neighbors here and across our country in the face of these deeply troubling decisions.  Taking care of each other starts with protecting each other's fundamental human rights and to uphold and continue to make progress toward the democracy and vision for our society which we value so deeply.
Resources: