Jadah Stone: Clearing Hurdles on the Road to a Great IT Job
By Henry Street Settlement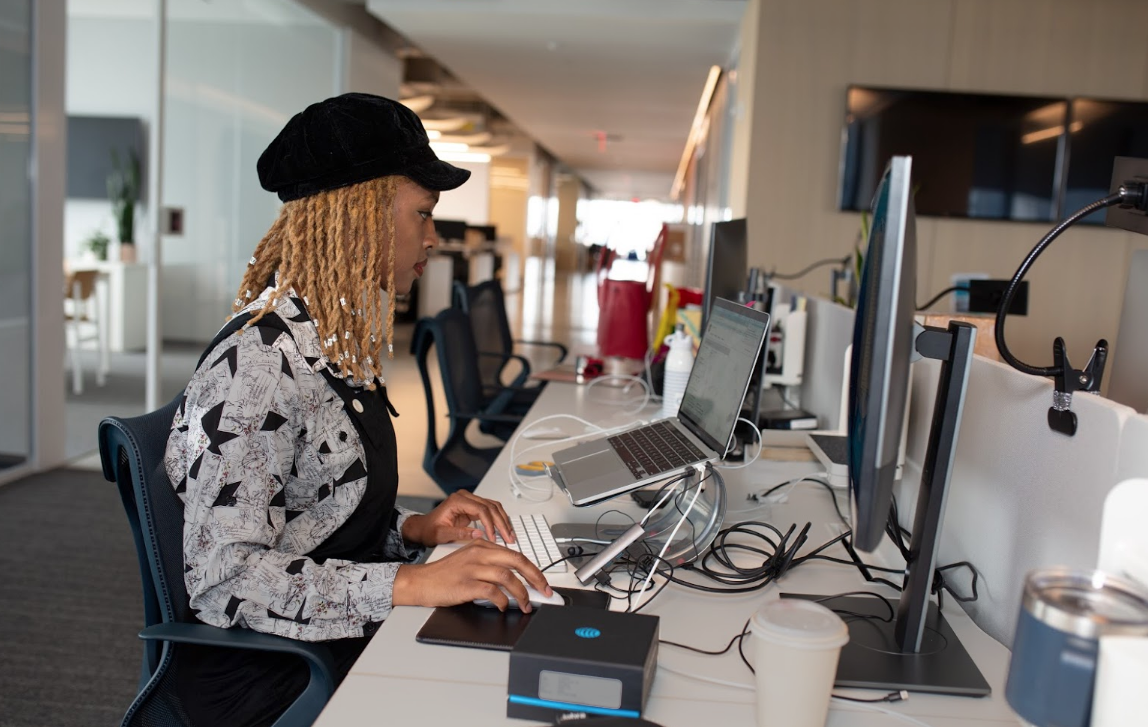 The first computer Jadah Stone loved was a chunky, white monstrosity that ran Microsoft Windows 95.
"Even with the remarkably slow 53kbps internet and terrible droning of the dial-up modem, I was fascinated by the technology," she says. "That curiosity has followed me into adulthood."
Jadah, 20, from Crown Heights, Brooklyn, enrolled right out of high school in Tech Bridge/Per Scholas—programs that ease the way into tech careers for people from groups that are underrepresented in the IT profession. With her CompTIA Network+ certification, she earned a series of internships and entry-level jobs, including one at a tech startup called TyrannoTech Industries on the Lower East Side.
"This experience helped plant the seed that having a career in tech could be a possibility for me," Jadah says.
Though she is resourceful by any measure, when it came to applying for a job with greater responsibility, Jadah faced a lack of confidence in her interviewing skills. That anxiety is common, says Henry Street Employment Coordinator Jay Koo, but is especially pervasive among young women of color entering jobs in tech that are traditionally held by white employees.
A Tech Bridge recruiter referred Jadah to Henry Street's Jobs Essentials Training (JET) program, where Koo gave her an armload of resume tips and interviewing tricks.
Jay also invited Jadah to Henry Street's "Hello to Hired" online workshop (which more than 1,000 people have attended since its inception), and coached her on marketing herself. When Jadah learned about a job opportunity at Casper, the mattress company, Jay jumped in to help her prepare for the interview.
"Though most people are nervous heading into job interviews, fears about being good enough—'the imposter syndrome'—frequently affect women, and especially women of color, who often have to work twice as hard to prove their worth."
Jadah agrees that in a field so dominated by white men, it's easy to have moments of doubt. Although the tech industry has made strides in diversity, Jadah notes, "even if I were the most genius person on staff, people might still have unconscious biases and find a way to discredit me." Still, she says, instead of focusing on the negative, she's learned that there are places where women of color have found their place, excelled, and shown the tech world there's not just one type of job or one type of person to fill it.
P.S. Jadah nailed the interview.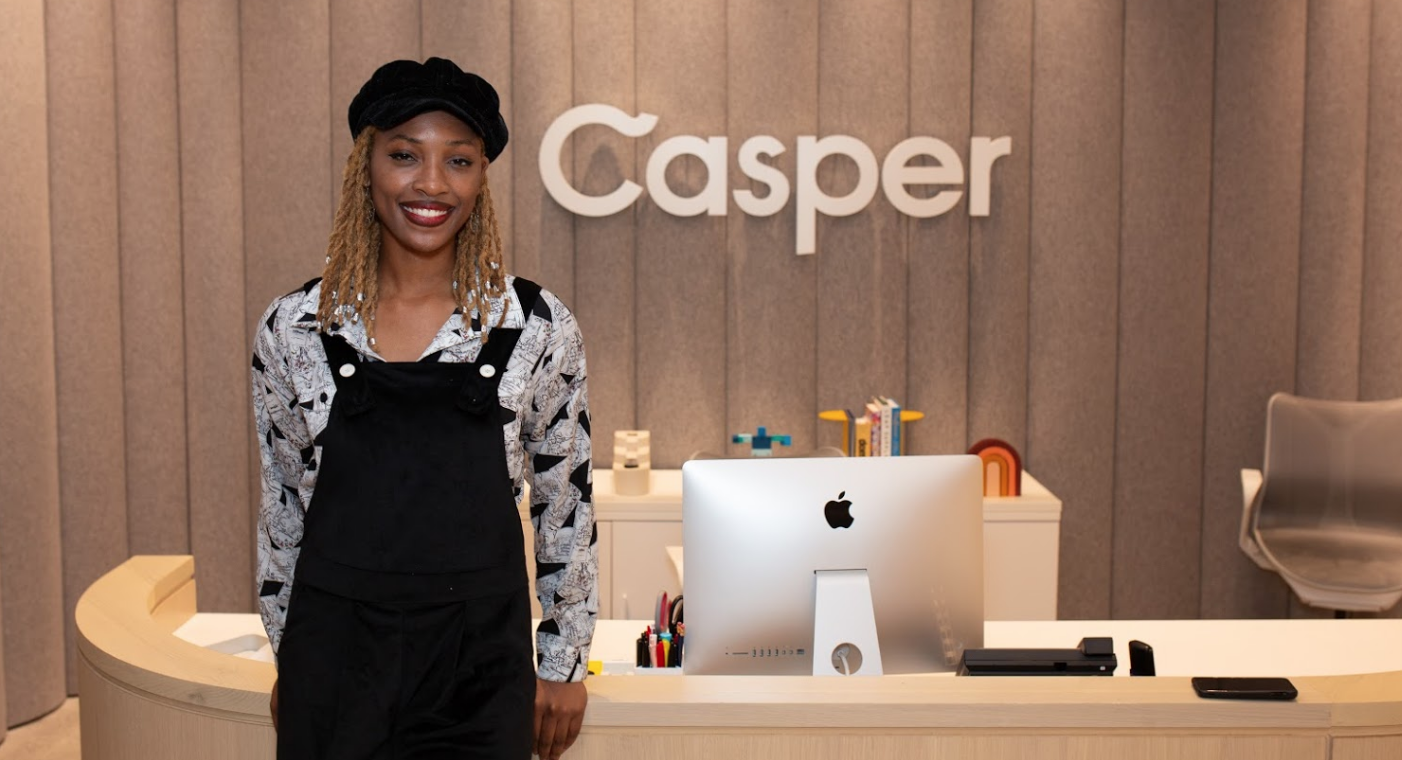 Because Casper is a small company with a three-person IT team, she is getting experience in a wide variety of areas. She provides triage and "tier one" support for corporate and retail help desk requests, configures employee workspaces and conference rooms remotely, rolls out small and large-scale projects, and is also dabbling in networking and supporting new store openings.  "I find myself doing everything! she says. "I learn on the spot and upskill really fast."
The strong support of her coworkers allowed Jadah to hit the ground running, she says, adding, "Jay was very instrumental in giving me the motivation to be able to do this."
And when imposter syndrome rears its ugly head? "When I look at the accomplishments I've made in a short time," she says, "I see solid evidence it's not true."
Need help finding a job—or a better job? Contact Job Essentials Training at Henry Street Settlement jsanchez@henrystreet.org. Ninety percent of Hello to Hired workshop participants have reported increased confidence in interviewing.