Kalsang Lhamo: Practicing English in the Mirror
By Henry Street Settlement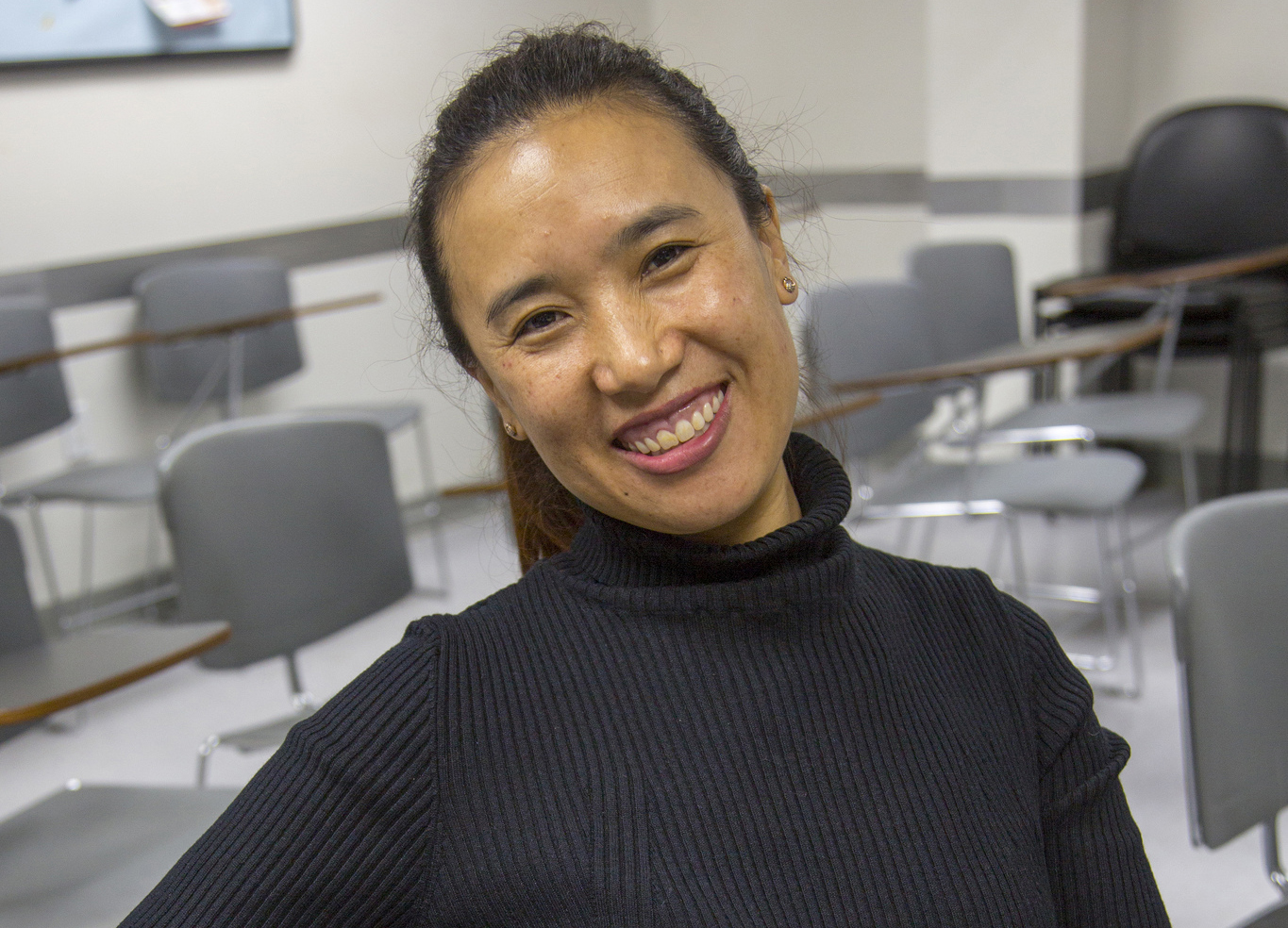 Kalsang Lhamo came to New York in 2005 from a farming community in Tibet. Knowing that learning English was essential to finding a good job, the 24-year-old signed up for ESOL and housekeeping classes at Henry Street, at the advice of a friend. Although she received a housekeeping certificate, Kalsang struggled with English and instead worked for a decade in Chinese restaurants, traveling the East Coast from Boston to Florida—"I just kept moving to get better jobs," she says.
She pushed herself to understand English, practicing in front of the mirror at night, and learned not only English but Chinese as well, from her coworkers.
In 2016 Kalsang returned to New York with her five-year-old daughter, Lobsang Dolma, to settle into a more stable life. Stopping to say hello to her former teachers at Henry Street, she could not have predicted that by the end of the day she would be re-enrolled in ESOL classes to prepare for the best job possible. Soon, the workforce center contacted her about a hotel position, where she launched her housekeeping career. Though the $14 hourly salary and working conditions were not ideal, she committed herself to learning as much and as quickly as she could.
Impressed by her deliberate approach, the Henry Street team worked hard to prepare Kalsang for a union job. When one became available, her employment coordinator and ESOL teacher teamed up to conduct mock interviews, helping her fine tune her answers to any question she might field. In March 2017, Kalsang was offered a union-wage job maintaining 14 rooms a day at Intercontinental Hotel Barclay in Midtown, earning a living wage of $23.75 per hour. She has already earned a raise.
7,143

people have been placed in jobs since Henry Street opened its Workforce Development Center in 2002.

Beaming when she talks about her job, Kalsang says she has built a community of colleagues who come from all over the world. "Everyone is a family," she says, adding, "It's a job you keep forever."

On weekends, Kalsang sends Lobsang to school to perfect her English and takes her on regular trips to the Seward Park Library. When she heard that Henry Street Settlement runs an afterschool program at Manhattan Charter School, where Lobsang is in first grade, she was thrilled, knowing her daughter would be in good hands while she worked.

Kalsang now refers her friends to Henry Street's programs. "Without this place, I can't stand up," she says. "This is my house now."

Kalsang's is of the stories featured in our 2018 annual report. See more stories from immigrants who have found success through Henry Street's services in our online or print editions now.