Meet the Humans of Henry Street
By Nicole Fogarty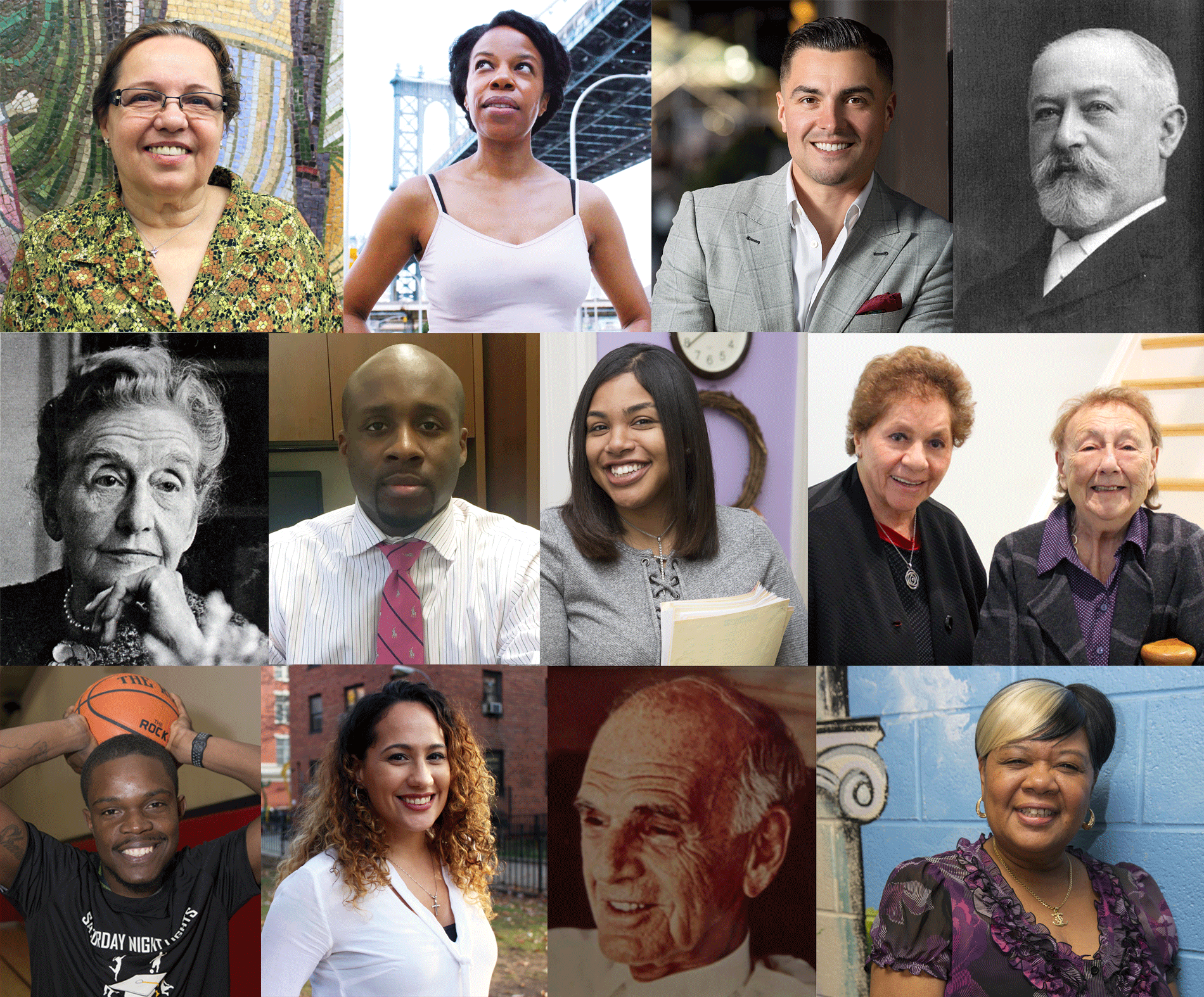 A sampling of the extraordinary Humans of Henry Street.
Henry Street Settlement is celebrating its 125th birthday in 2018 and one way we're marking this historic occasion is by launching The Humans of Henry Street, a series that will profile 125 individuals whose interaction with the Settlement was transformational — in their lives or Henry Street's.
The Settlement was founded in 1893 to help impoverished immigrants on the Lower East Side overcome the challenges in their lives: disease, squalid housing, limited access to education and the arts, and more.  As the Lower East Side and New York City changed with the times, the Settlement expanded its scope to serve the community, and continues to do so today.   
Nothing mirrors that scope like the 125 Humans of Henry Street that we'll highlight over the next twelve months. These are individuals of all ages, backgrounds, ethnicities and cultures, and include visitors to the Settlement, volunteers, employees, clients, students, teachers, neighbors, historic figures, friends and more. These humans are just a fraction of all those who have built and continue to build the Settlement, and are a shining example of what the Henry Street community is capable of.
We're honored to introduce you to the extraordinary Humans of Henry Street. Check back on the Humans web page or on our social media to meet them all and please contact us to suggest potential good humans.