Modesto "Flako" Jimenez: Turning Struggle into Art
By Henry Street Settlement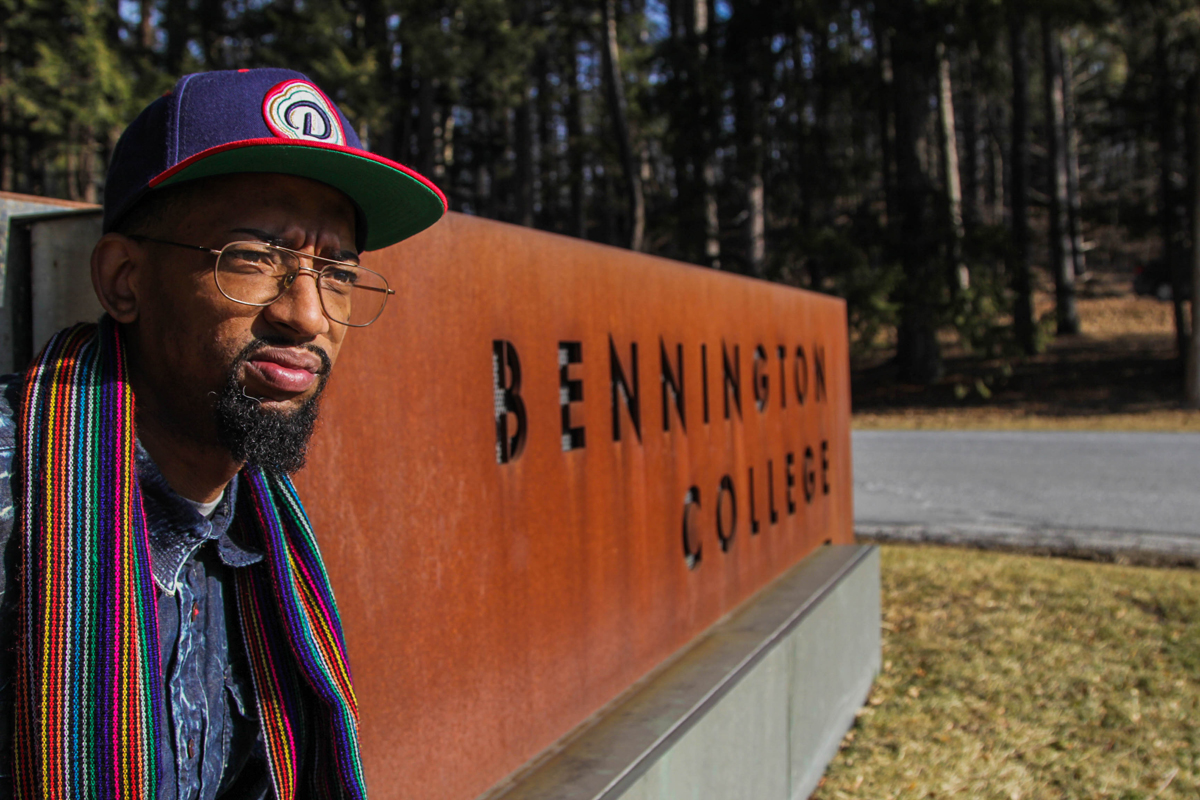 He came to the United States at the age of nine without knowing a word of English. A born actor and poet, Modesto "Flako" Jimenez didn't get a leading part in his elementary school's production of The Wizard of Oz because of his accent. He's been proving his school wrong ever since.
"Every immigrant struggles, but art has always been the way I learned," he says.
Captivated by Shakespeare ("another homie who depended on donations") as a teen, Flako related to the made-up words, the relationships, the soap operas. "These are the tools that were given to me," says the versatile teaching artist and performer who has worked with youth and adult actors at the Abrons Arts Center, with youth from the Expanded Horizons College Success program, and with the Summer Youth Employment Program.
Flako has served up theater and poetry in every borough of New York City. His first production at Abrons, where he began leading the Urban Youth Theater in 2014, was Romeo and Juliet; it landed on the cover of Metro New York.
As an immigrant, he says, adaptation is central to his work and life, and it's part of the appeal of Shakespeare, where young people are set free to use the original language or "mess it up the way they want."
"It's fascinating to see how different groups of kids will interpret the same play," says Flako, who likes working with kids because they don't sugar coat: "They'll tell you straight up what they feel, their traumas. They're learning right in front of you, if you give them space."
Space and opportunities to further develop his art are what Abrons has given him, Flako says with gratitude: It was there that he premiered his solo show, ¡Oye! For My Dear Brooklyn, in March 2018, prompting The New York Times to note the "bicultural fluidity so central to many immigrant New Yorkers."
32,395

people experienced the transformational power of the arts at Abrons Arts Center, through diverse performances and exhibitions, arts-education programs, and artist residencies.

Flako says he teaches not art forms but lessons in how to get along with other people. Abrons makes it easy, he says, because its sliding-scale payment structure makes art available across class.

"I see my child self in the kids I teach every day," Flako says. "And the adults turn themselves into kids," he says, gazing around the building that he says has given him so much. "The smiles these people are leaving with, I clearly know that's the work."

Flako's is of the stories featured in our 2018 annual report. See more stories from immigrants who have found success through Henry Street's services in our online or print editions now.