Moving On Up… to Kindergarten!
By Nicole Fogarty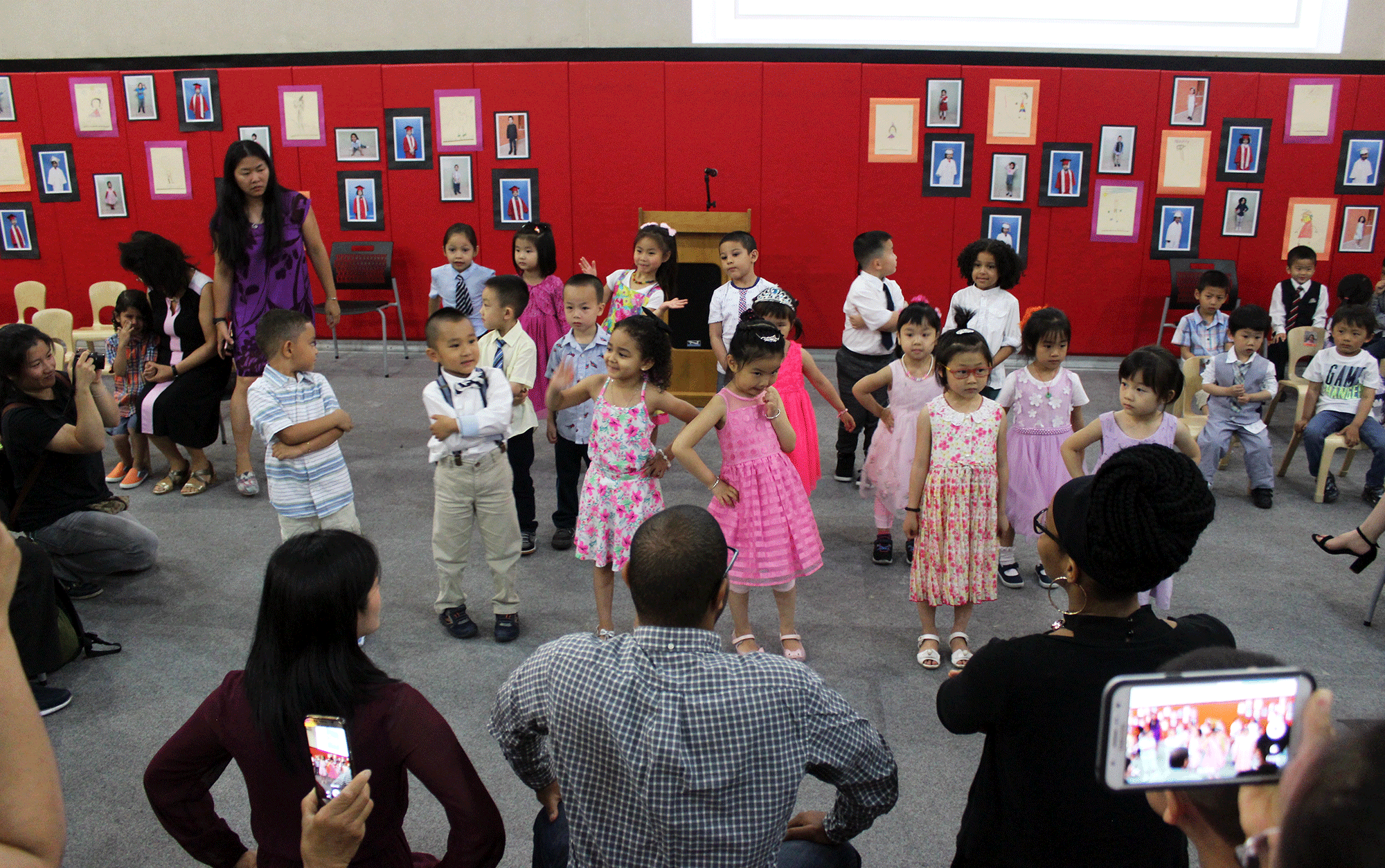 One of the graduating UPK classes performing a dance for gathered family & friends at the Early Childhood Center Graduation Ceremony. 
Thirty-one students from Henry Street's Early Childhood Center celebrated one of their first major milestones last month: Universal Pre-Kindergarten (UPK) graduation!
The ceremony took place in the gym at 301 Henry Street, decorated with three portraits of each student: one taken in the lobby of the Early Childhood Education Center; one graduation portrait, complete with cap and gown; and one hand-drawn self portrait. The professional photos were courtesy of photographers from the Abrons Arts Center, and each family was able to take them home.
Pomp and Circumstance played as the graduates filed into the gym, where friends and family members were waiting, cameras at the ready. Program Director Carol Carrozelli welcomed everyone to the ceremony, expressing how proud she was of all the students and families.
Each class performed a dance before receiving their diplomas, and then together sang Randy Newman's You've Got a Friend in Me.
The audience was treated to a surprise: a slideshow of photos from the school year. The youth and their families cheered as they relived memories from field trips, Halloween trick-or-treating, trips to the playground, special activities with volunteer groups and more.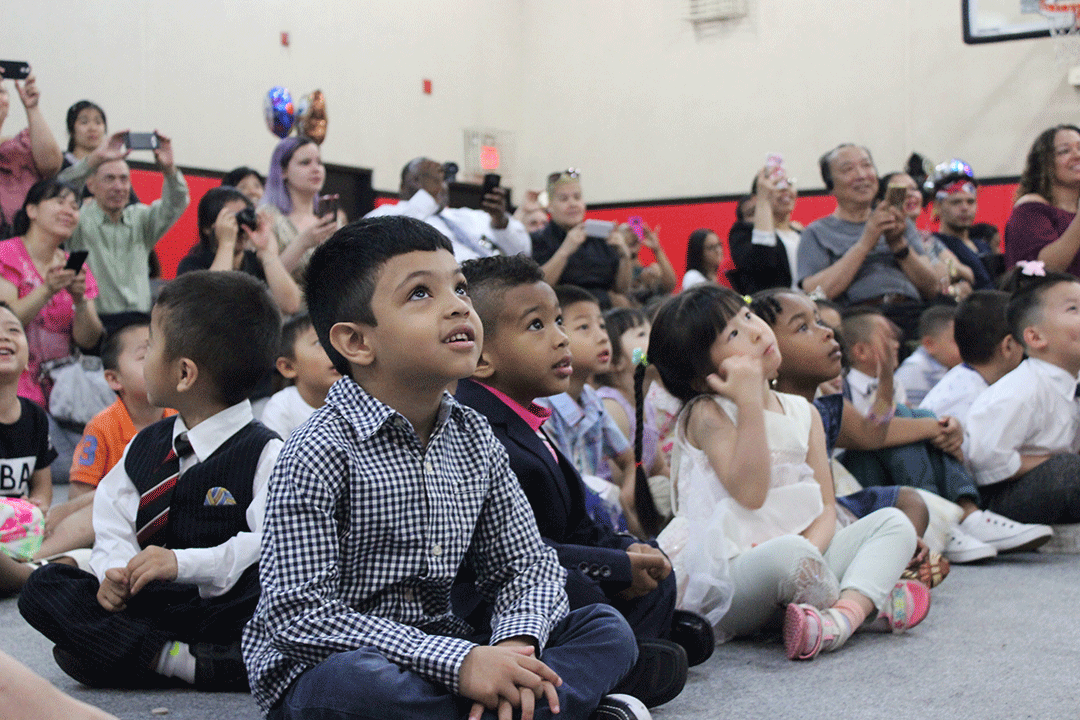 New graduates enjoying a slideshow of the school year's highlights. 
After Education Director Lauren Trueax thanked everyone for coming in closing remarks, the graduates and their loved ones enjoyed refreshments and a photo booth, complete with "Class of 2017" balloons. We can't wait to see what the future will hold for the Settlement's youngest graduates.
The Henry Street Early Childhood Center provides a challenging and inventive curriculum for children through preschool and UPK program. Interested in applying for the coming school year? Fill out the questionnaire here and someone from our Early Childhood team will be in touch within 48 hours.
Click here to read more about the program.
Click here to view more photos.