Remembering Doris Bell-Francis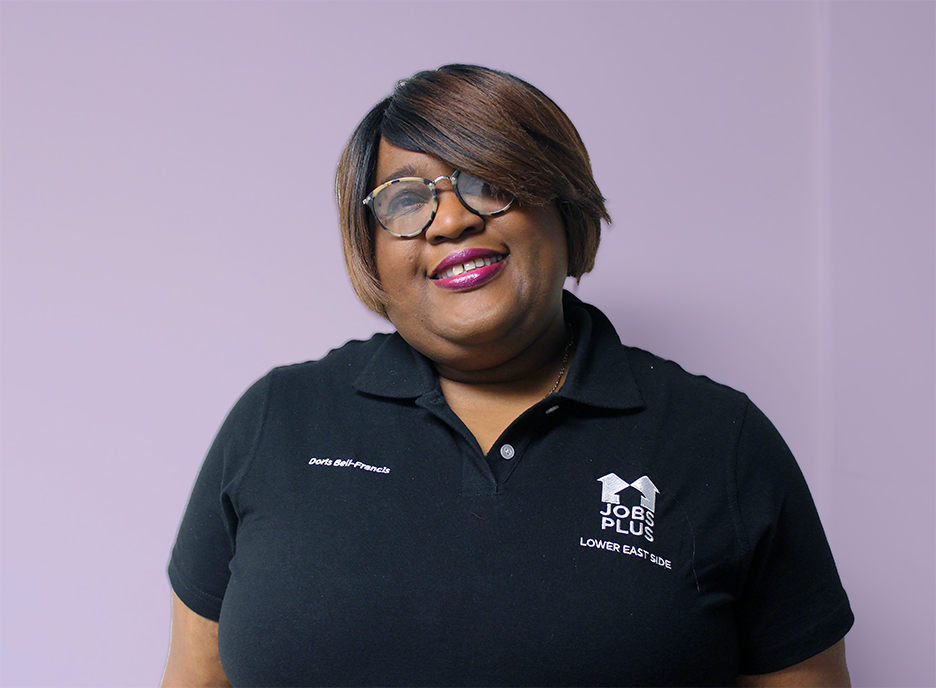 Doris Bell was born on June 7, 1963—one of six children of Alicia and the late Robert Bell. Her family, including brothers Derek and Eric, sisters Erma, Carina, and Desiree, six nieces and nephews, and three grand-nieces, was exceptionally close. Ten years ago, Doris married the love of her life, Clive "Carl" Francis, and gained a second family—two sisters-in-law, a brother-in-law, four stepsons, one stepdaughter, and seven step-grandchildren.
A lifelong and passionate singer; crafter; charity worker; devoted daughter, sister, and aunt; and dear friend, Doris was still close with classmates from childhood. She grew up in Flatbush, Brooklyn, but spent junior high and her first year of high school in the Virgin Islands, where her mother was born. Doris and her sister Carina joined the All-City High School Chorus, performing at Carnegie Hall, Rockefeller Center, Radio City Music Hall, and the Cathedral of St. John the Divine. She graduated from Bay Ridge High School in 1981.
A mega-fan of Prince, Doris shared his obsession with purple, and of course her favorite song was "Purple Rain." Always the life of the party, she encouraged everyone else to jump in and have fun. She was a fan of black & white movies and the Giants, and a gourmet cook who loved to watch cooking shows. "We couldn't wait for Thanksgiving because every time she came with a new dish," her sister Carina says. "Her lasagna was to die for." Doris sewed, crocheted, and made wreaths. She loved to travel, especially going on cruises with her family or to the Essence Festival in New Orleans. Doris—a perfectionist, according to her sister—was always the trip organizer.
Charity was always close to Doris's heart, and she was an active and devoted member of the Order of the Eastern Stars, where she served as the national diabetes director for the organization. She sought to help others who shared her struggle with diabetes whenever she could, and even appeared in a commercial for the company that manufactured her insulin pump correct, insisting that it be shot at the Jobs Plus office.
Believing deeply that everyone deserves caring and opportunity, Doris helped people in any way she could—which led her to Henry Street and Jobs Plus. Previously, she had worked for 26 years with mentally disabled adults, who adored her. After returning to the College of New Rochelle to get her a bachelor's degree in human science, Doris came to Henry Street Settlement.
The mission of Jobs Plus and Henry Street spoke perfectly to Doris's perspective that everyone deserves a chance to succeed. It resonated so much that Doris endured a long subway and two-bus commute from Canarsie to get to work every day. But, says Carina, "She got there and loved it. She loved the staff and was always proud of the work they did together." Over two years, Doris worked her way up from resource coordinator to employment coordinator to assistant director. As part of her role, she led the Jobs Plus Community Advisory Board, in conjunction with Jacob Riis Cornerstone, obtaining feedback about community needs from partners and residents so that Jobs Plus could most effectively plan its community projects and events.
Doris was able to relate to her clients so much that she was an "adopted" Lower East Sider. She was known as "momma outreach" and worked diligently to help bring job opportunities to the clients she served. Each and every client walked away from Doris with something—a job, a resource, a swag bag or care bag and sometimes just a laugh. She helped clients see that resiliency lives inside them and that we are here to make a difference.
Doris had big plans for the future. The day before she died, she was talking with her sister about how Carina could help out with the next book bag drive on the Lower East Side. She couldn't wait until COVID was completely over so she could help the community to the full extent.
Doris's passing is a tremendous loss to those who had the honor and pleasure of working with her at Jobs Plus every day and to the entire Henry Street and Lower East Side community. Her spirit will always live on in the work of Jobs Plus, where her compassion, energy, and hard work will continue to inspire colleagues and all at Henry Street Settlement.