Sign Up Now: Queer History Walking Tour of the Lower East Side
By Nicole Fogarty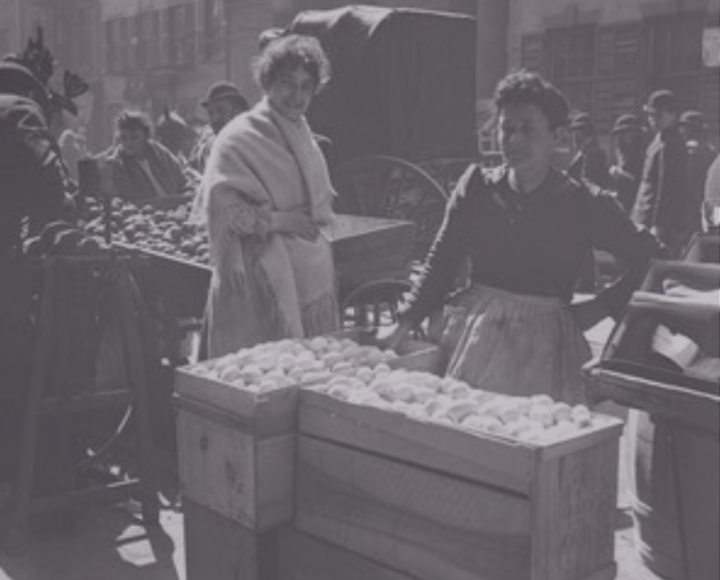 The Lower East Side is an international crossroads of communities—including queer communities, which existed well before the dawn of a queer liberation movement and have continued into the post-Stonewall period. Henry Street will host our first ever FREE queer history walking tour of the Lower East Side. Join us on Wednesday, July 7, at 5:30 p.m.
Stops will include Henry Street Settlement headquarters, where you'll learn about founder Lillian Wald's relationships with women; the corner of Orchard & Hester Street, where Alice Austen took the above photo; the former site of Walhalla Hall, a German social club that later became a gathering place for socialist/radical groups; Rivington House, the former AIDS hospice center; STAR House, the former home of Sylvia Rivera and Marsha P. Johnson; and more. 
The tour will be led by Henry Street's public historian Katie Vogel, Natalie Hill, Salonee Bhaman, Daniel Walber, and Jimmy Fay.
Spots are extremely limited! Due to COVID-19 precautions, tours are available only to the first 15 registrants. Sign up online at henrystreet.org/queerhistorytour.