The Art Show 2022 Benefit Preview is a Glorious Success
By Henry Street Settlement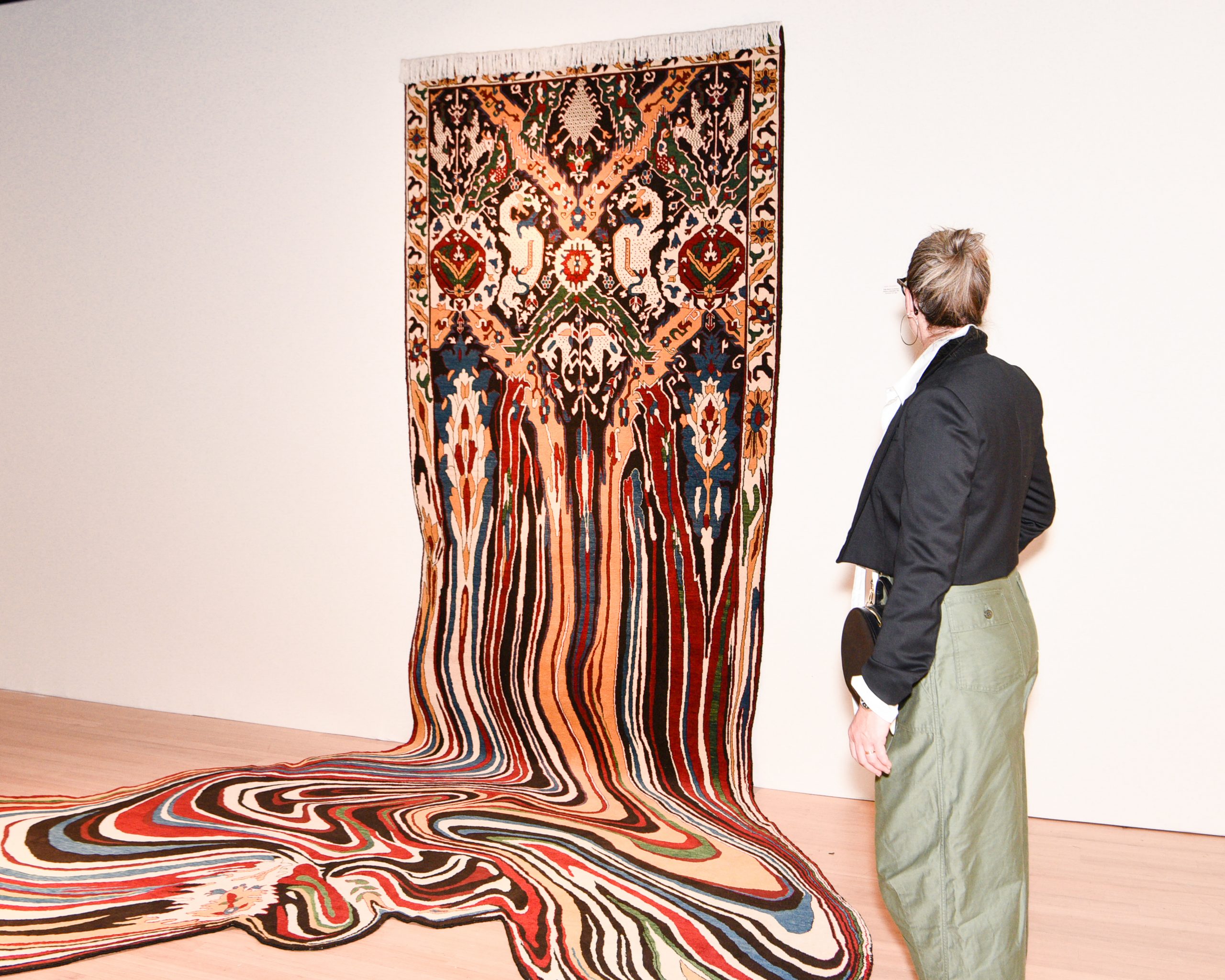 Above: A guest views an art piece. Photo by Deonté Lee for BFA.
The Art Show 2022 Benefit Preview, Henry Street Settlement's largest annual fundraiser, opened on Wednesday, November 2, welcoming more than 2,000 celebrities, philanthropists, long-time Settlement supporters, and Henry Street team members to the elegant Park Avenue Armory.
Organized by the Art Dealers Association of America, The Art Show is Henry Street's largest annual fundraiser, providing vital support for the organization's social service, arts, and health care programs. This year's show—the 34th annual philanthropic collaboration of Henry Street and the ADAA—also celebrates the ADAA's 60th year of support to the nation's leading fine art galleries.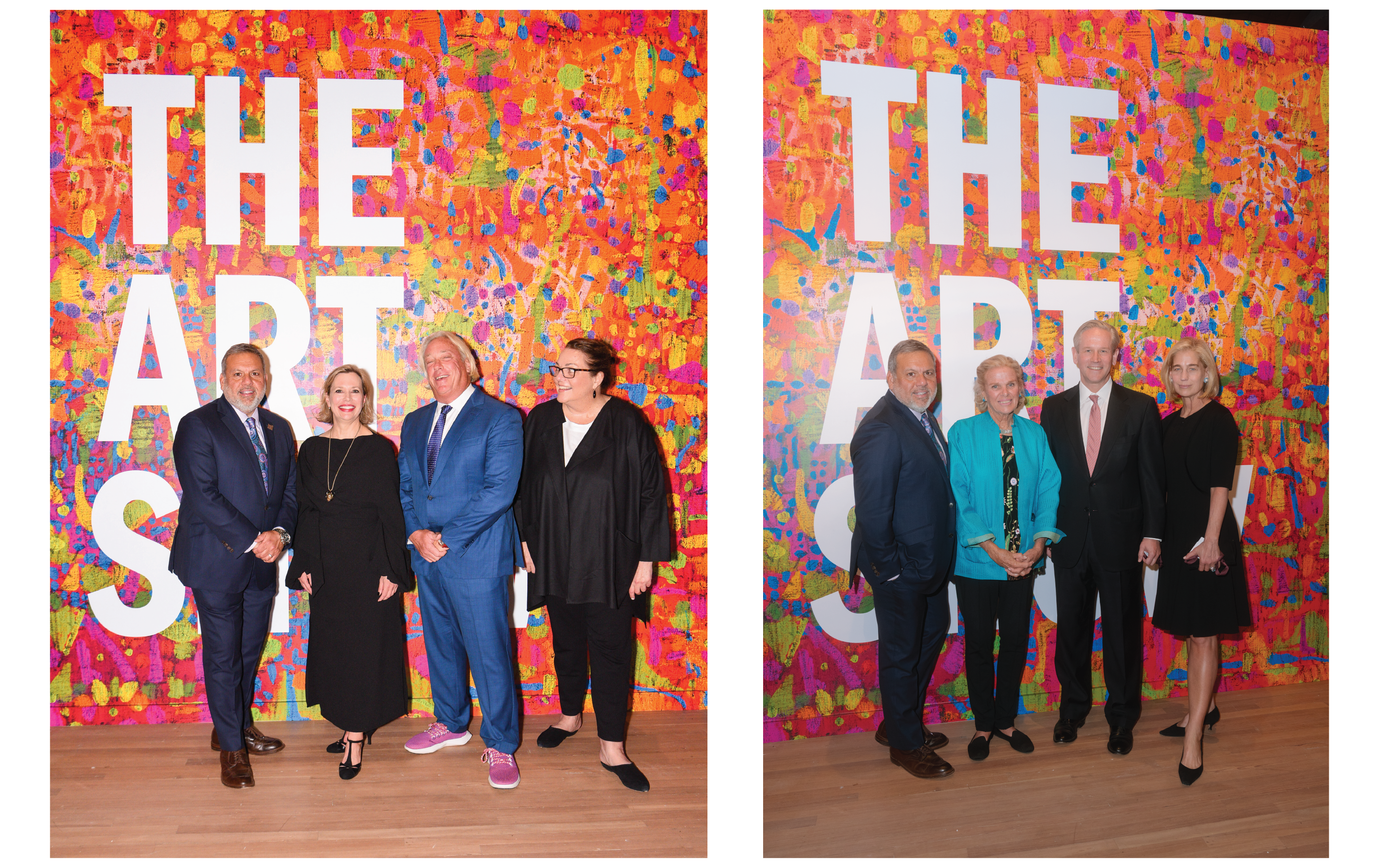 Above left: David Garza, ADAA director Maureen Bray, ADAA President Anthony Meier, and gallerist and Henry Street supporter Susan Sheehan. Photo by Deonté Lee for BFA.
Right: David Garza with Board Member Dale Jones Burch, Board Co-Chair Ian Highet, and Lea Highet. Photo by Cesarin Mataeo.
The Preview allows guests to experience one of the nation's longest running and most important art shows before doors open to the general public from November 3 to 6. The event promotes an atmosphere of close looking and one-on-one conversations with dealers and artists. Viewers encounter a wide range of artists ranging from key art historical figures to emerging voices in Contemporary art from diverse international locales including Brazil, Côte d'Ivoire, and Beijing.
The festive celebration at the nexus of art and philanthropy, produced with support from lead partner AXA XL, a division of AXA Group, raised more than $1 million in unrestricted support for Henry Street's programs through ticket sales, bringing the total cumulative funds raised by The Art Show since 1989 to $35 million. A highlight of the event is the auction of an extraordinary painting, Roselle, generously donated by artist Tomm El-Saieh, which will be on view at The Art Show and sold in the Sotheby's Contemporary Art Day Auction on Thursday, November 17.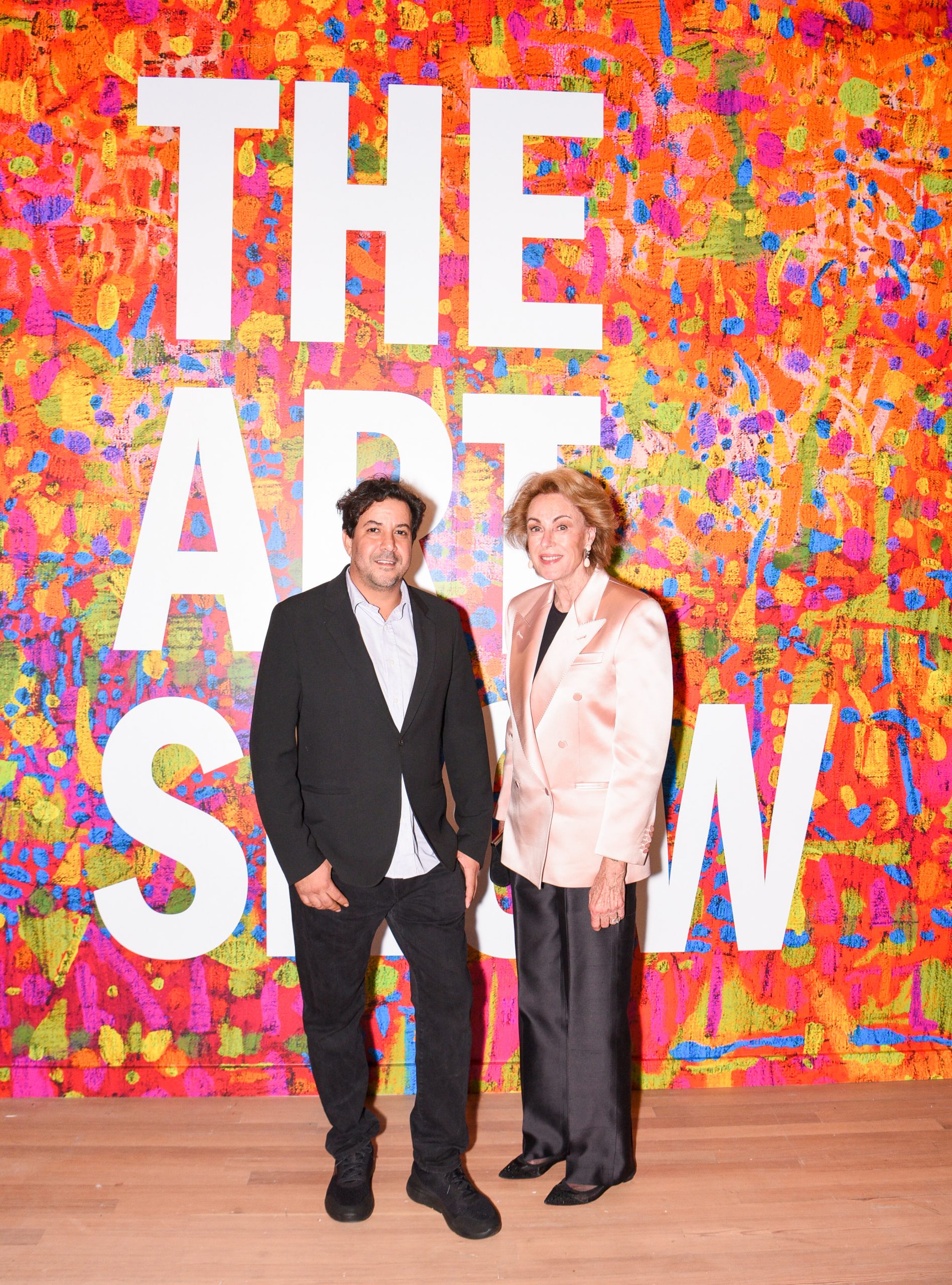 Above: Artist Tomm El-Saieh, who donated this year's Sotheby's auction piece, with Board Member Pilar Crespi-Robert. The step-and-repeat backdrop was created to reflect El-Saieh's painting to be auctioned by Sotheby's on November 17. Photo by Deonté Lee for BFA.
Benefit Preview guests enjoyed booths by 78 ADAA member galleries, including 55 solo presentations, a record for The Art Show. Among the notable exhibits were artwork by Trinidadian-American artist Geoffrey Holder, curated by Hilton Als at James Fuente; an exhibit of eight women photographers by Howard Greenberg Gallery, and Yoko Ono's Bronze Age series at Galerie Lelong & Co.
While perusing the installations, guests sipped a refreshing tequila and Earl Gray tea cocktail and devoured delicious appetizers catered by Canard, Inc., including mini-lasagna, bass ceviche, tomato tartare, and dim sum dumplings.
Proceeds from Benefit Preview tickets, the silent auction, and daily admissions support Henry Street's social service, arts, and health care programs that serve more than 50,000 people each year. "Thanks to the invaluable partnership with the ADAA, Henry Street has been able to expand our already substantial services over the past several years, recognizing that the daily challenges our participants face—from poverty, unemployment, and housing instability to educational disadvantages and limited access to health care and the arts—have been exacerbated during the pandemic," said David Garza, Henry Street president and CEO. "We simply could not have served as many children, seniors, or other adults, or offered as comprehensive an array of programming, were it not for the support and collaboration of the ADAA. This annual fair not only adds to the rich cultural fabric of the city but also gives back to its residents who are most in need."
Henry Street is deeply indebted to lead partner AXA XL, lead sponsors Evette & Scott Ferguson and Renate Hofmann Article 3 Charitable Trust; sponsors Bloomberg Philanthropies, Midway Investors LLC, and Ropes & Gray, LLP; Diamond Circle members Mitzi & Warren Eisenberg, Agnes Gund, our board co-chair Ian Highet & Lea Highet, Steven & Wendy Langman, The Poses Family Foundation, our board member Pilar Crespi Robert & Stephen Robert, Sanford Smith, and many other generous sponsors and donors.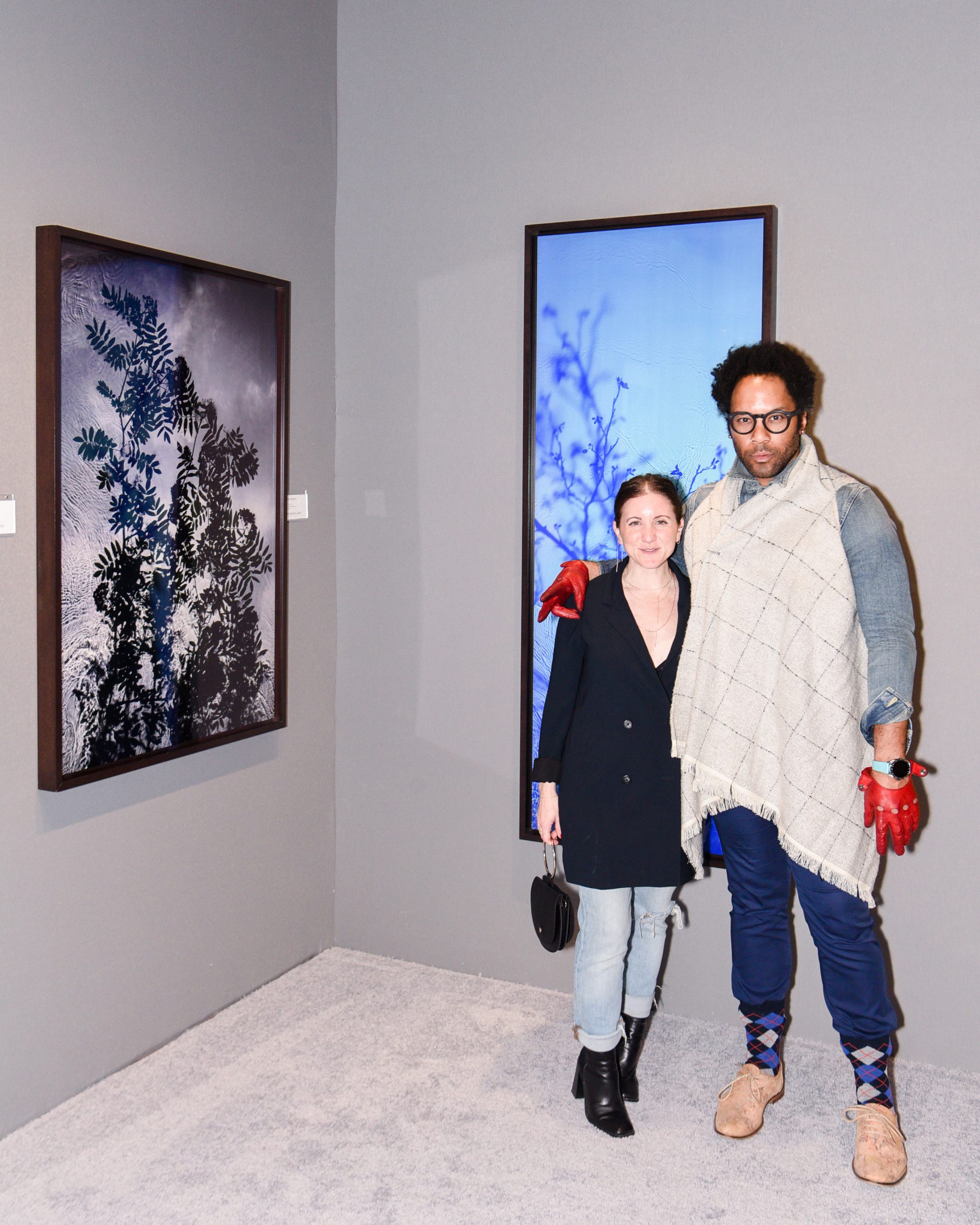 Above: Lauren Fernandez and Gossip Girl's Jonathan Fernandez. Photo by Deonté Lee for BFA. 
Spotted at the show were actor, comedian, and art collector Cheech Marin; Gossip Girl's Jonathan Fernandez; and actor Britne Oldford.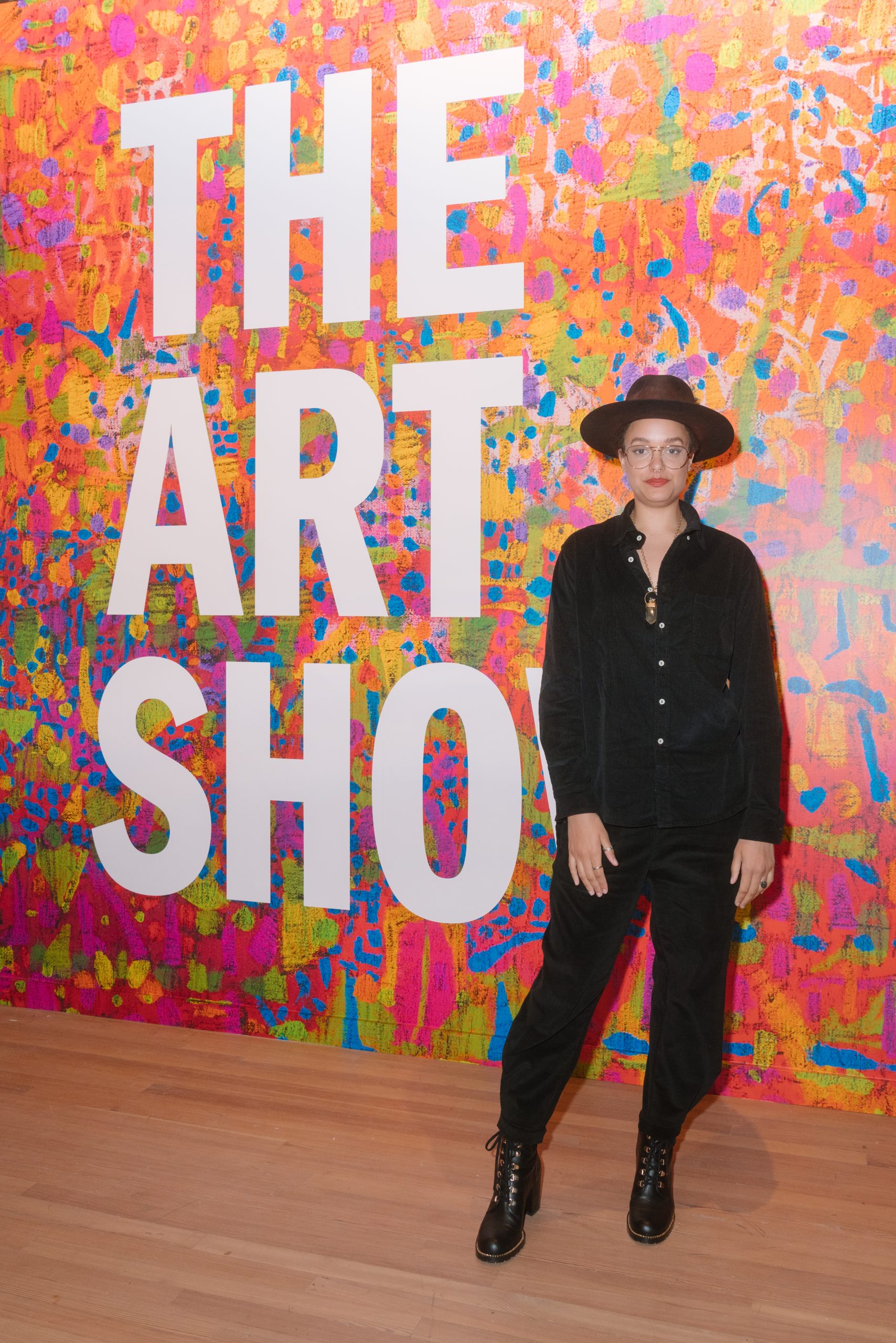 Above: Actor Britne Oldford. Photo by Cesarin Mataeo.

Above: Garance Choko, founder of Coda Societies and Fashion designer Jerome Lamaar Rice. Photos by Cesarin Mataeo.
Co-chairs for the event were Mitzi & Warren Eisenberg, Katherine Farley & Jerry I. Speyer, Steve & Kathy Guttman, Ian & Lea Highet, Janine & J. Tomilson Hill, Pilar Crespi Robert & Stephen Robert, Kaki & Scott Swid, and Anita & Byron Wien.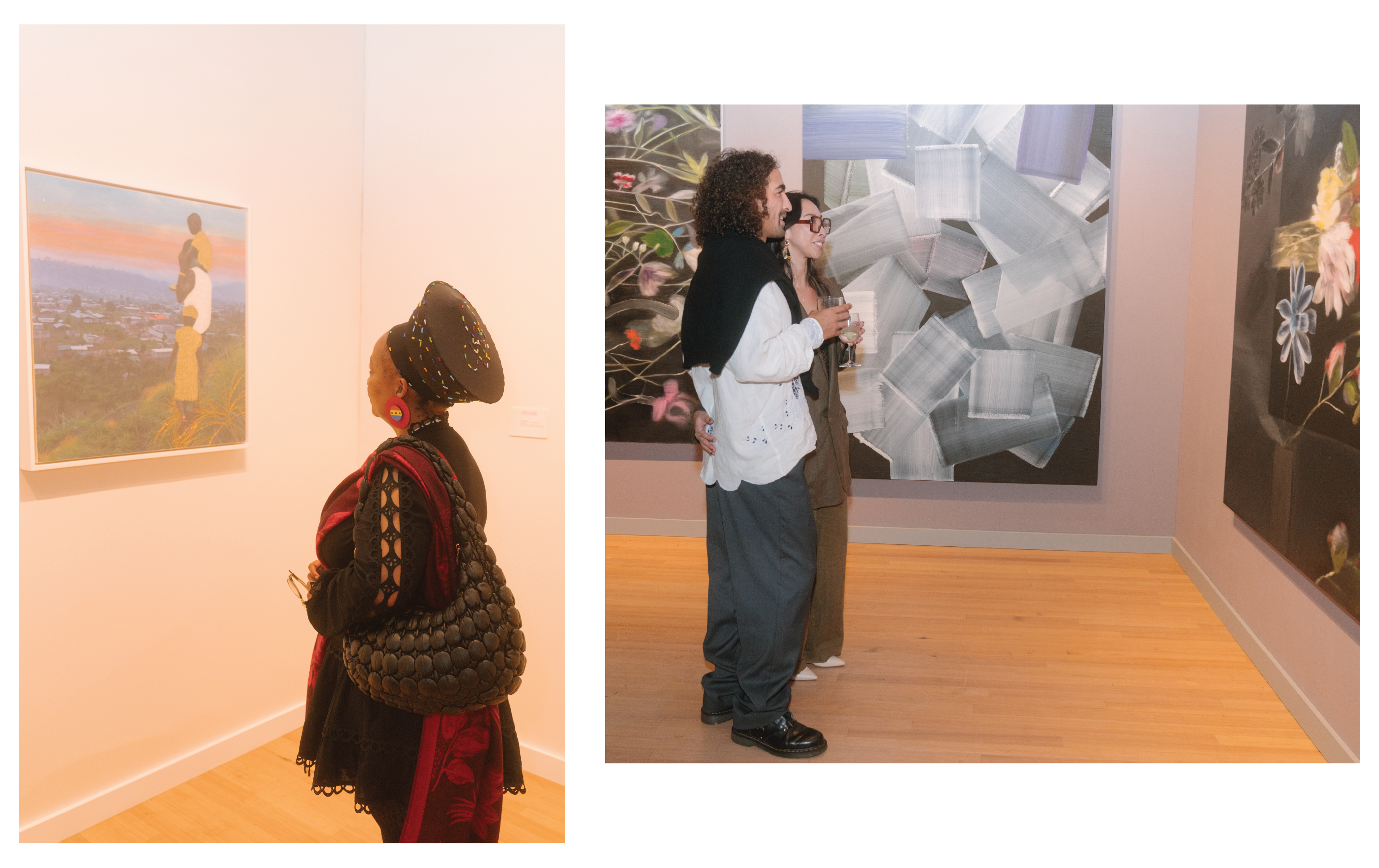 Above: Guests peruse the art exhibits. Photos by Cesarin Mataeo.
Above: Photo #1: Actor, director, and editor Skye P. Marshall and guest.
Photo #2: Actor Zoe Lister-Jones (right) and guest. Photos by Cesarin Mataeo.
The Art Show, established in 1989, is the nation's most respected and longest-running art fair, featuring museum-quality exhibitions of Impressionist, Modern, and Contemporary works. It is open to the public from Thursday, November 3, to Sunday, November 6; Thursday and Friday noon to 8 p.m., Saturday noon to 7 p.m.; and Sunday, noon to 5 p.m. Admission is $30. All daily admission tickets directly benefit Henry Street and are available electronically here or at the Armory, located at 643 Park Avenue at 67th Street.
To view and bid on the silent auction piece, click here.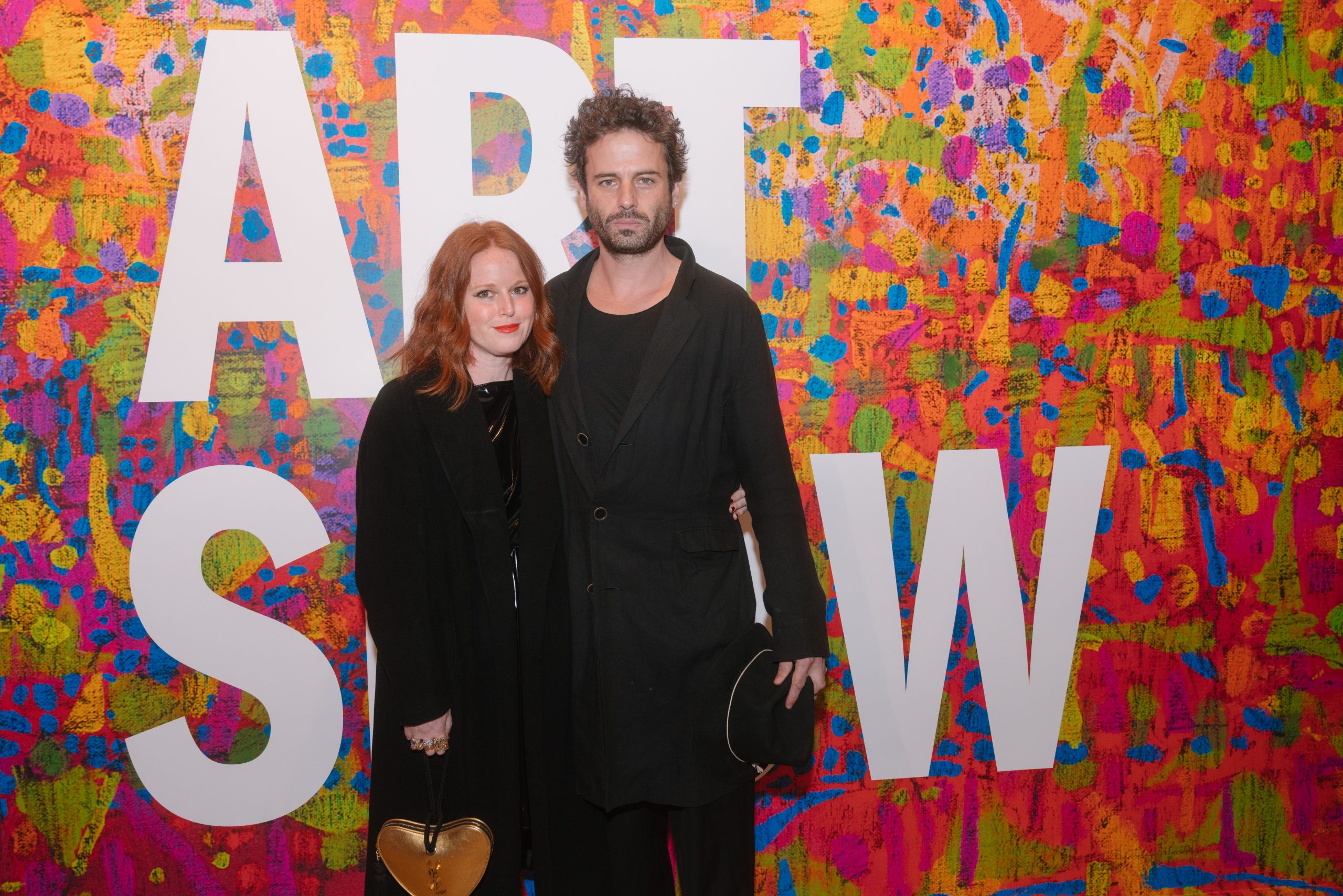 Above: Actor Luke Kirby of The Marvelous Mrs. Maisel and guest. Photo by Cesarin Mataeo.