The Art Show Opens With Gala Preview
By Henry Street Settlement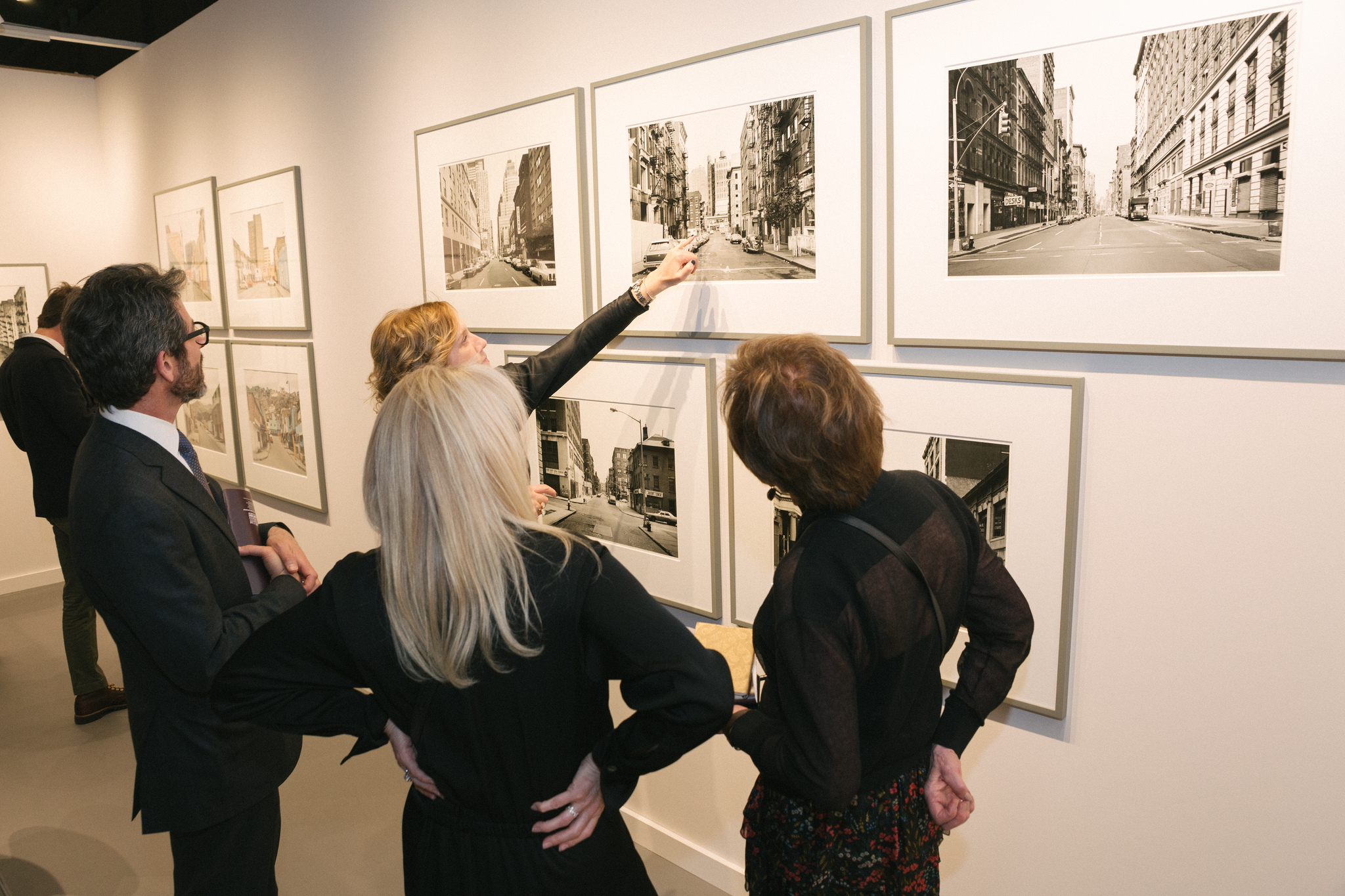 Above: The Art Show Gala Preview, February 27, 2019. Photo by Cesarin Mateo. See more photos online here.
Henry Street Settlement's largest annual fundraiser, The Art Show, brought together art-world bigwigs, philanthropists, and long-time settlement supporters for the February 27 Gala Preview in the Park Avenue Armory. The sumptuous celebration of museum-quality artwork, enjoyed alongside a delicious menu of appetizers and drinks, is organized by the Art Dealers Association of America with support from lead partner AXA Art Americas. Click here for a full photo album.
Proceeds from Gala Preview tickets, a silent auction, and daily admissions support Henry Street's social service, arts, and health care programs that serve more than 50,000 people each year. The Art Show provides Henry Street's largest source of flexible funding, allowing the agency to enhance its services for people of all ages, from preschoolers to older adults and from homeless families to immigrants seeking to learn English and job skills.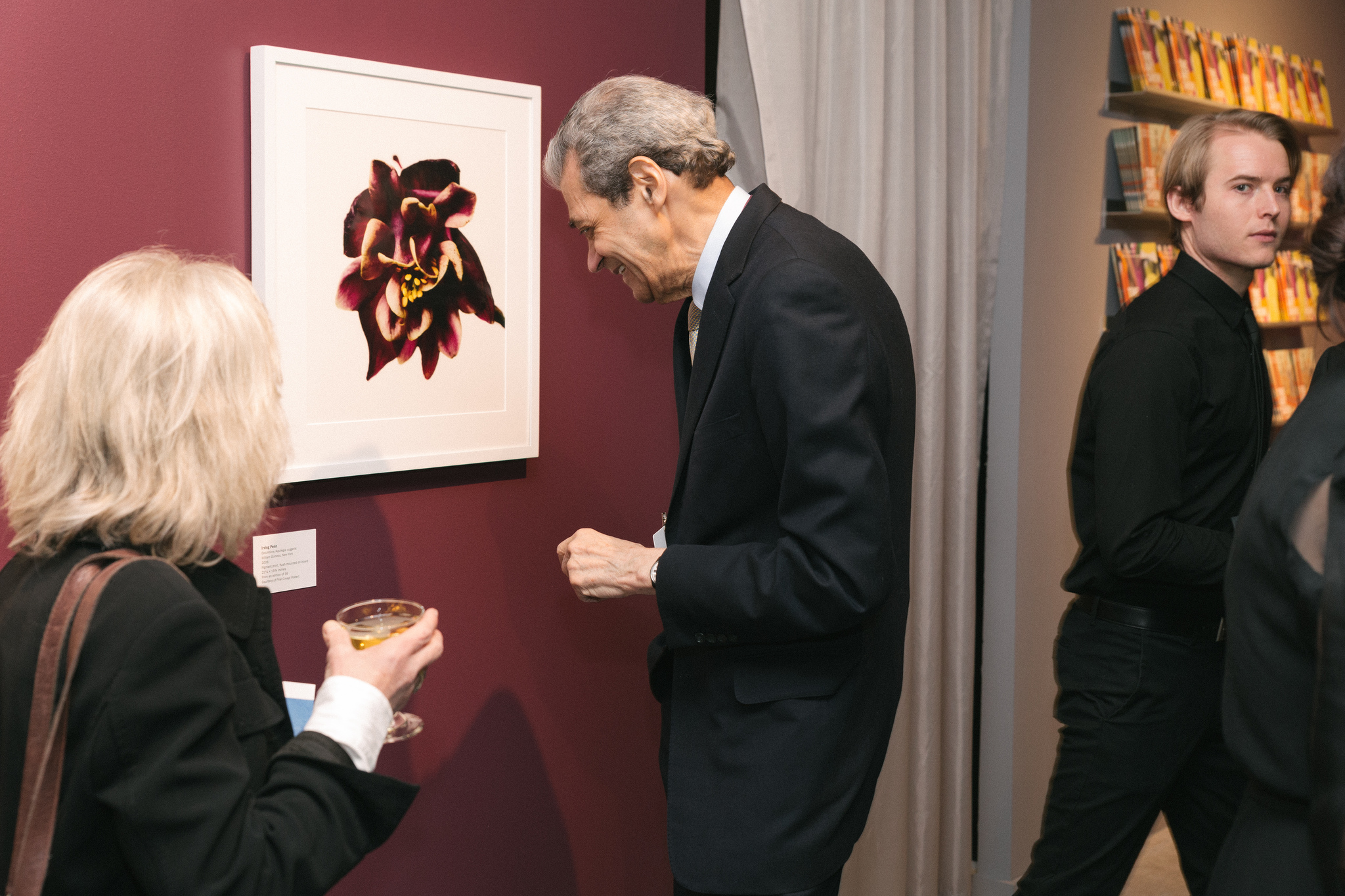 Above: Henry Street Board of Directors Member John Morning looks at one of the works up for auction at The Art Show Gala Preview. Photo by Cesarin Mateo.
Excitement filled the room as viewers enjoyed an exclusive first look at the art on display—including an unusually large number of works by women artists, from 72 leading art dealers— before the fair opened to the public on February 28. This year, art show-goers enjoyed a newly enhanced front-of-house look and feel, designed by BSC Architecture. Thought-provoking works by Carolee Schneemann, Alice Neel, Jennifer Bartlett, Judy Chicago, Jordan Casteel, and Maira Kalman, as well as those by Jasper Johns, Gordon Parks, Henry Ossawa Tanner, William Villalongo, Thomas Struth, and Ad Reinhardt elicited delight and discussion in the galleries.
Spotted among the guests were Food Network star chef and restauranteur Bobby Flay, visual artists Jordan Casteel and KAWS, and actor India Ennenga. Attendees enjoyed delectable appetizers from canard inc. and the Henry Street Royale cocktail created specially for the event by our Lower East Side neighbors Death & Co.
Above: (Left to right) Bobby Flay and guests; KAWS


Above: Hors d'oeuvres from canard inc. and signature cocktail from Death & Co. Photos by Cesarin Mateo. 
Co-chairs for the event were Mitzi & Warren Eisenberg, Katherine Farley & Jerry I. Speyer, Marlene Hess & James D. Zirin, Janine & J. Tomilson Hill, Donald Marron, Louise & Leonard Riggio, Pilar Crespi Robert & Stephen Robert, Scott & Kaki Swid, and Anita & Byron Wien.

Above: (Left to right) The Art Show Gala Preview guest with Co-Chairs Byron and Anita Wien; Co-Chair Pilar Crespi Robert and guest. Photos by Cesarin Mateo.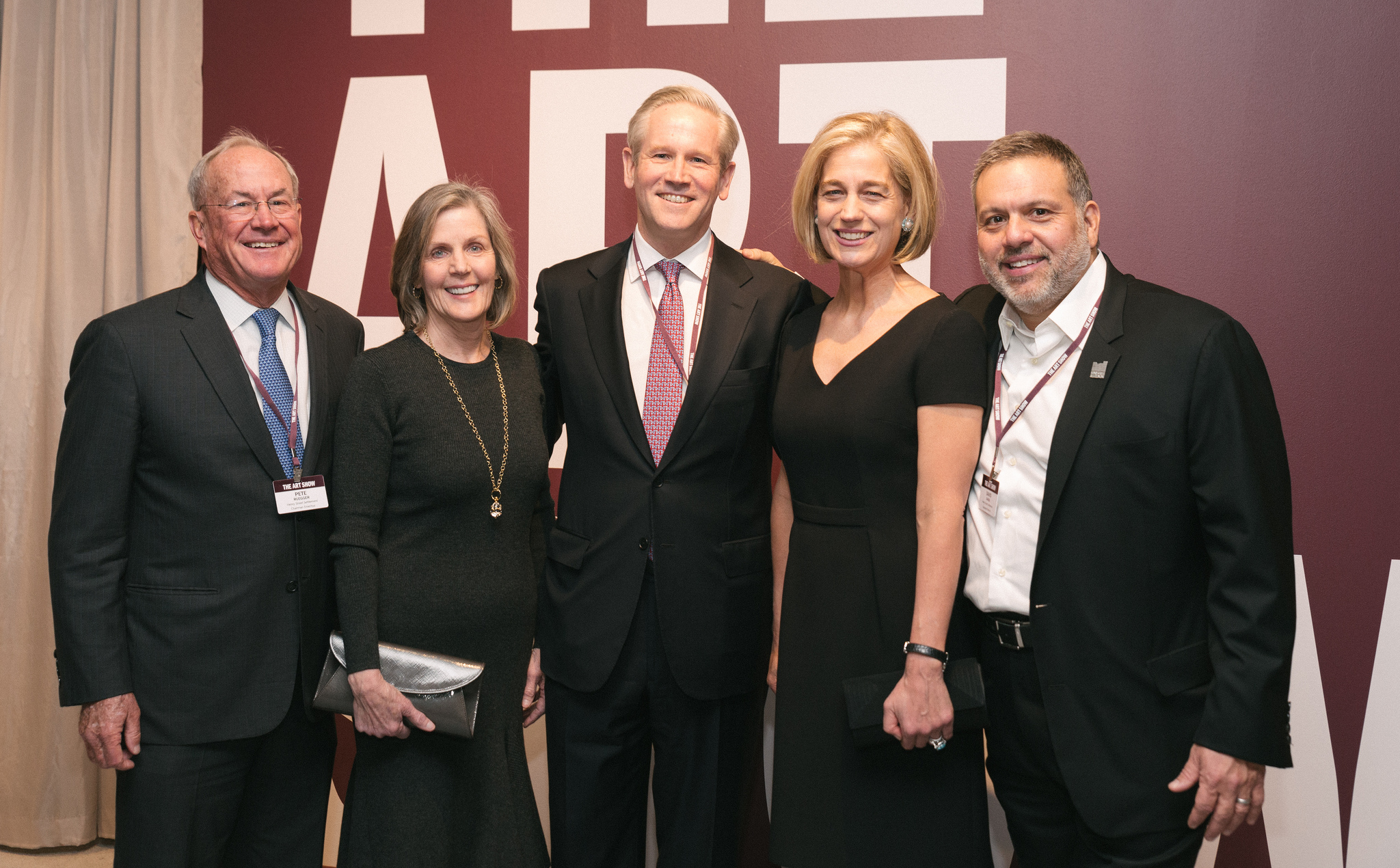 Above: Henry Street Settlement Board of Directors chairman emeritus Philip T. Ruegger III (left) and Becky Ruegger; Board of Directors president Ian Highet and Lea Paine Highet; executive director David Garza. Photo by Cesarin Mateo.
"Henry Street's unique and rare partnership with the ADAA, the Park Avenue Armory, committee, and event sponsors goes back 31 years and allows us collectively to open doors in many ways," said David Garza, Henry Street executive director. "It's immensely rewarding to see our supporters and friends enjoying of a constellation of the world's greatest art and knowing that their presence is sending a student to college, housing a homeless family, or ending an older adult's isolation. The fact that the show serves as our single largest source of flexible funding means we can continue our 125-year commitment to identifying the most socially challenging social conditions and responding through health and wellness, education, employment, transitional and supportive housing, advocacy, and arts and humanities."

Above: The Art Show Gala Preview, February 27, 2019. Photo by Scott Rudd, © 2019 Scott Rudd
The Art Show, established in 1989, is the nation's most respected and longest-running art fair, featuring museum-quality exhibitions of Impressionist, Modern, and Contemporary works. It is open to the public from Thursday, February 28, through Sunday, March 3; Thursday and Friday noon to 8 p.m.; Saturday noon to 7 p.m., and Sunday, noon to 5 p.m. Admission is $25. All daily admission tickets directly benefit Henry Street and are available electronically here or at the Armory, located at 643 Park Avenue at 67th Street.
The Silent Auction of the 2019 Art Show is being held on Artsy through March 3; click to download the app. This year's auction highlights two extraordinary works—a drawing by Henri Matisse donated by The Pierre and Tana Matisse Foundation and a photograph by Irving Penn donated by Henry Street Settlement Board Member Pilar Crespi Robert.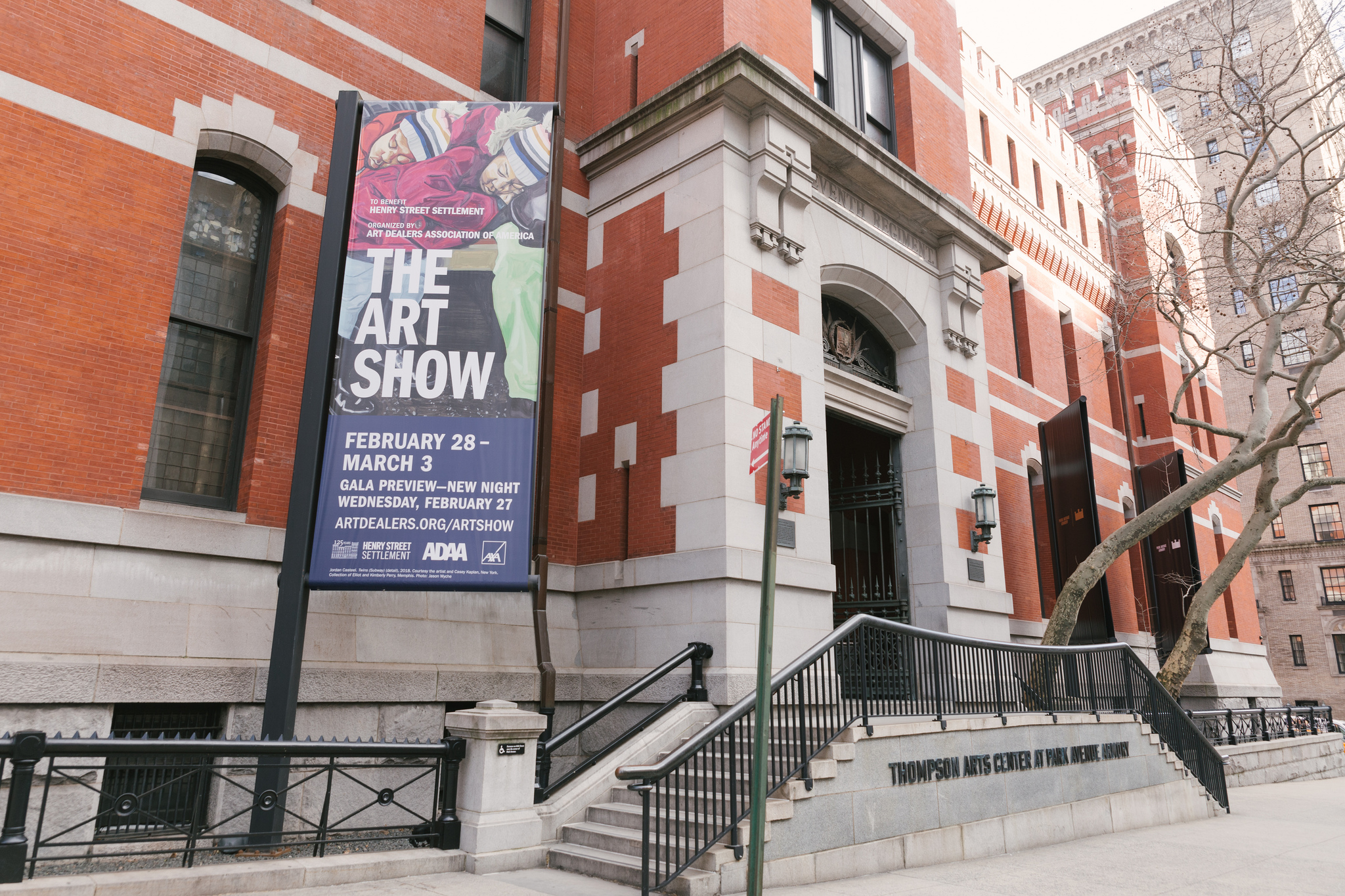 Above: The Art Show on view at Park Avenue Armory. Photo by Cesarin Mateo. See more photos online here.