To Create a More Equitable World: The House on Henry Street Chronicles the Settlement's History
By Henry Street Settlement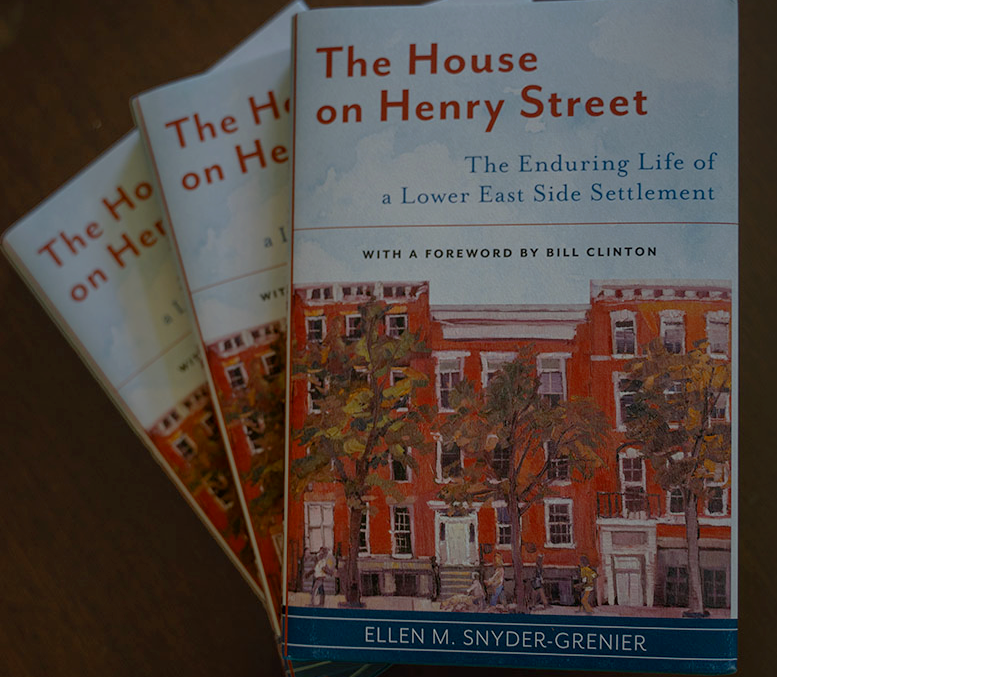 In June 2020, NYU Press published the long-awaited history of our agency, The House on Henry Street: The Enduring Life of a Lower East Side Settlement, by Ellen Snyder-Grenier. The book begins with an event that many Henry Street friends know well: On a cold March day in 1893, 26-year-old nurse Lillian Wald rushed through the poverty-stricken streets of New York's Lower East Side to a squalid bedroom where a young mother lay dying—abandoned by her doctor because she could not pay his fee. The misery in the room and the walk to reach it inspired Wald to establish Henry Street Settlement. Little did Wald know that her unwavering impulse to act in times of need would continue to inform Henry Street's work over generations—including today's response to the coronavirus pandemic.
Snyder-Grenier is also the curator of Henry Street's permanent exhibition, opened in 2018 in the organization's headquarters. Fascinated by the Settlement's history—and aware that she could not squeeze all of her research into the exhibit, she was moved to turn her knowledge and passion into a book.
"Every time I read more and more, there were more incredible things I was reading about," Snyder-Grenier said recently in an interview with Henry Street's public historian Katie Vogel. "Henry Street was completely tied to the fabric and network of New York City, and the nation."
Through personal narratives, vivid images, and previously untold stories, The House on Henry Street chronicles Henry Street's sweeping history. From the fights for public health and immigrants' rights that fueled its founding, to advocating for relief during the Great Depression, to tackling homelessness and AIDS in the 1980s, and into today—Henry Street has always been a champion for social justice. The book details the agency's survival and growth in a changing city and nation as it has evolved with the times, following its guiding principle—that by bridging divides of class, culture, and race we could create a more equitable world.
The House on Henry Street is available from NYU Press here. Friends of Henry Street may use coupon code HENRYSTREET30 for 30% off when you checkout at online.
Praise for The House on Henry Street:
"This moving account of Henry Street Settlement reminds us of the good that can be done when dedicated souls heed what President Lincoln called 'the better angels of our nature.' This is a very American story—and more important, it's a very human one." ~Jon Meacham, Pulitzer Prize winner for American Lion: Andrew Jackson in the White House
"The House on Henry Street is a simply indispensable read that encapsulates a key piece of New York's history and reminds us of our shared values of compassion and caring for one another." ~Congresswoman Nydia M. Velázquez
"Henry Street Settlement holds a significant and singular place in the history of the NAACP, having served as a site for the initial meetings of the Association's founders. It deserves study as a landmark in the Civil Rights, social justice, and community activism movements." ~Derrick Johnson, President and CEO, NAACP