Toy Drive Brings in 1,000+ Toys for Henry Street Youth
By Henry Street Settlement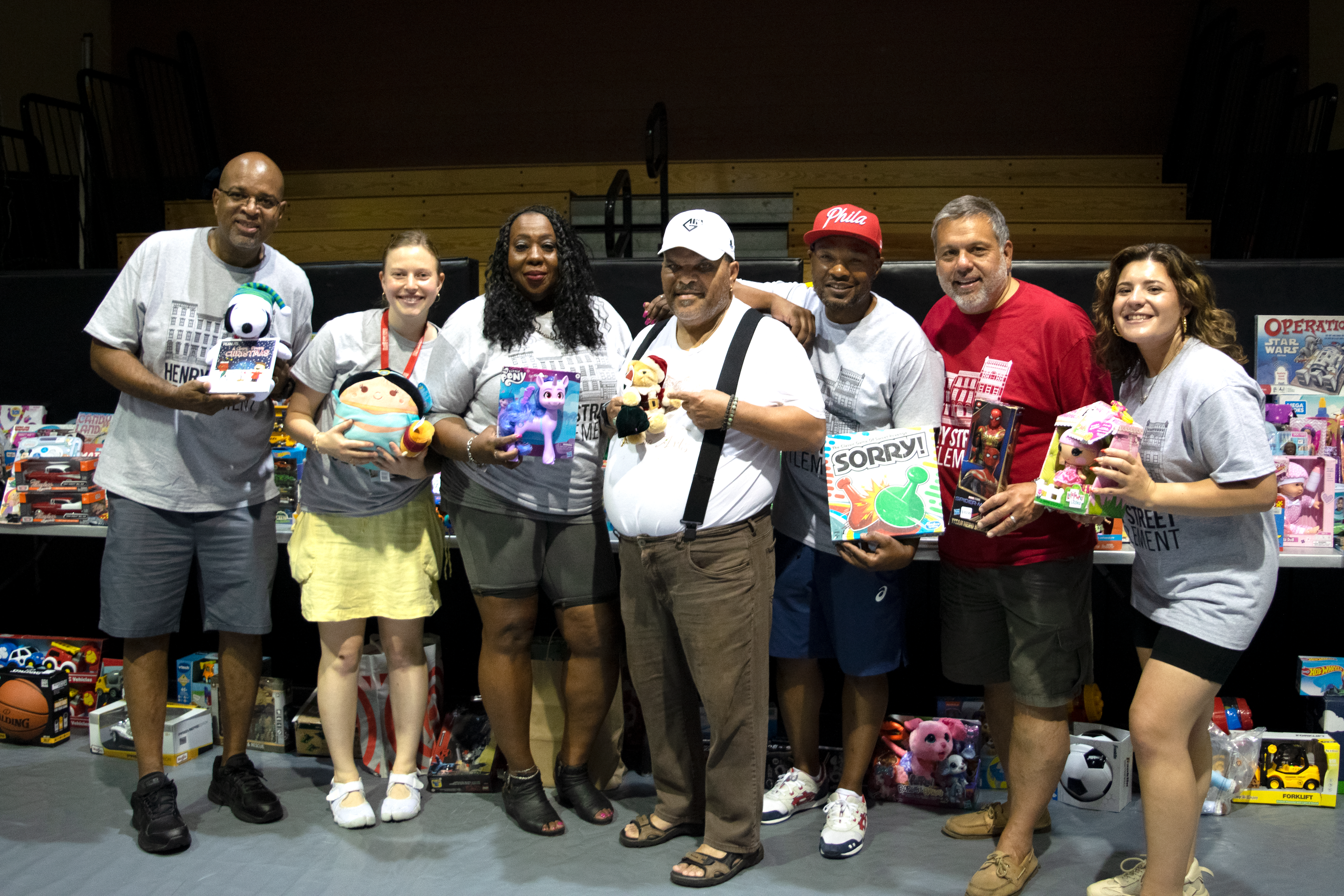 Henry Street Settlement team members pose with friend of the Settlement Luis Guzmán (center).
Members of the
NYPD Hispanic Society
and Lower East Side residents came together on Sunday, June 26, to collect new toys for Henry Street youth. The collection took place at Boys & Girls Republic with snacks to share and a DJ spinning tracks. Organized by the NYPD Hispanic Society, the Aponte brothers, owners of Lower East Side eatery
The Cabin NYC
, and Henry Street's new Department of Integration and Community Engagement (D.I.C.E.), Sunday's event collected over 1,000 toys for children and teens in Henry Street programs.
In attendance was actor Luis Guzmán who volunteered his time to collect toys and speak with community members . Guzmán worked as a youth counselor at Henry Street when he was a young adult before his breakthrough in entertainment. In
a tweet
after the event he shared, "This is how we do…taking care of Our Community and showing the goodness of Our Humanity." We can't wait to share these gifts with our young people and are so grateful to everyone who donated!
Community members hold up donations of board games and action figures.

Over 1,000 toys were collected for children and teens.