Welcome Back to the Neighborhood, Henry M. Jackson Playground!
By Chelsea Jupin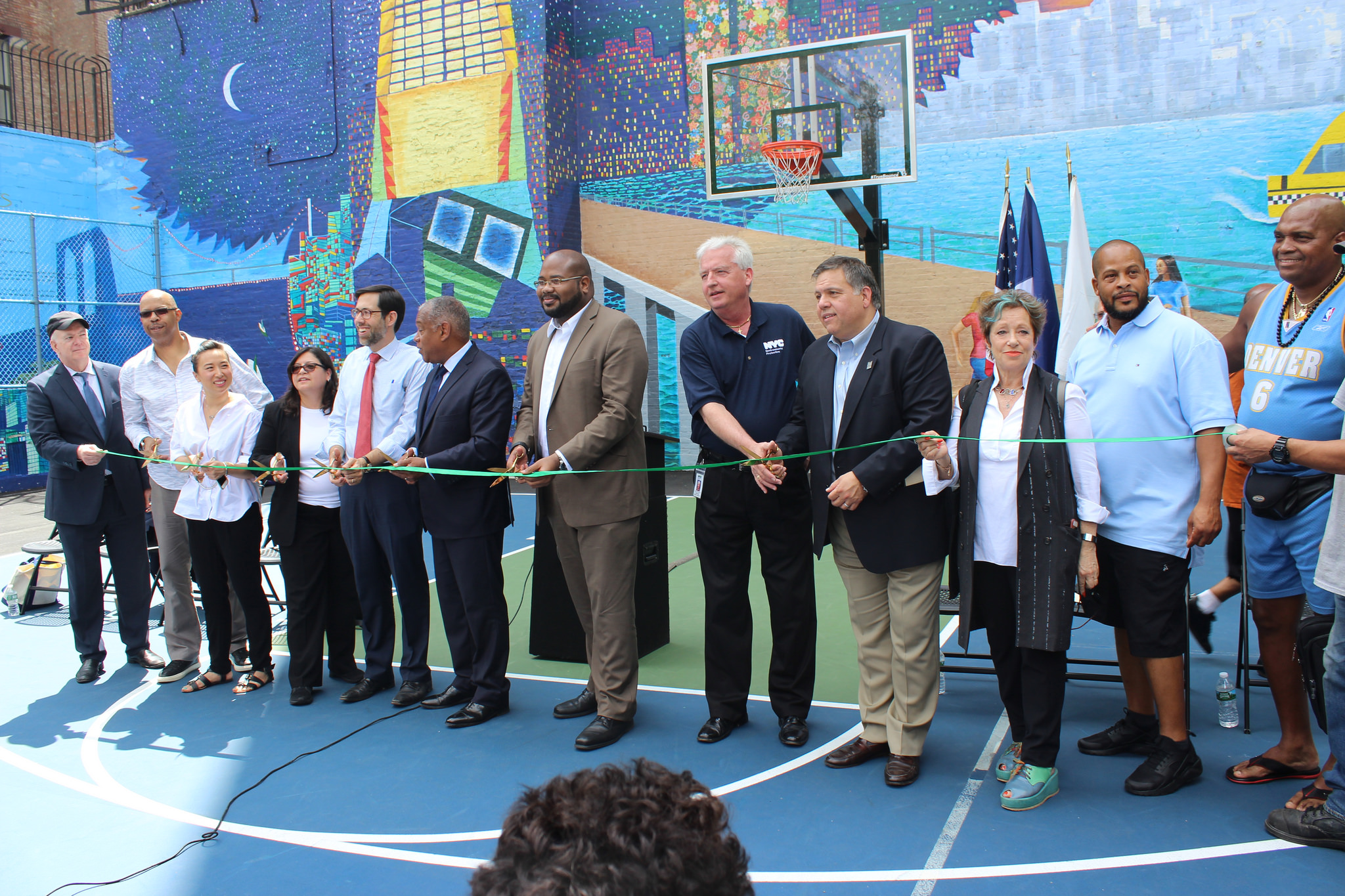 Above: elected officials and Henry Street Settlement Executive Director David Garza at the ribbon cutting for Henry M. Jackson Playground, July 26, 2017.
On a beautiful July day, the Lower East Side became even more beautiful with the reopening of the Henry M. Jackson Playground on Wednesday, July 26th. Henry Street Settlement campers and team members were on hand to welcome the reimagined and revitalized spot back to Henry Street, alongside fellow community members and local elected officials. Mitchell J. Silver, commissioner of the New York City Department of Parks and Recreation, said that the playground was re-opening under budget and ahead of schedule, giving the community more summer time to enjoy the picnic areas as well as the volleyball, basketball and handball courts.
Kicking off the ceremony were performances by Abrons music student Ben Slater and Camp Henry youngsters who sang "This Land Is Your Land." Addressing the crowd, Henry Street Executive Director David Garza noted that the Settlement has a long history with parks in New York City, and "understands the importance of park as an asset to a community." In the early 1900s, the Settlement opened one of the first playgrounds in the city – right in the Henry Street's backyard to provide an alternate to unsafe street play. Garza presented a Henry Street Settlement basketball as a gift to the park.
Commissioner Silver led the morning and introduced the elected officials, including State Senator Daniel Squadron, Councilmember Rosie Mendez, Deputy Borough President Matthew Washington, and State Assemblymember Yuh-Line Niou.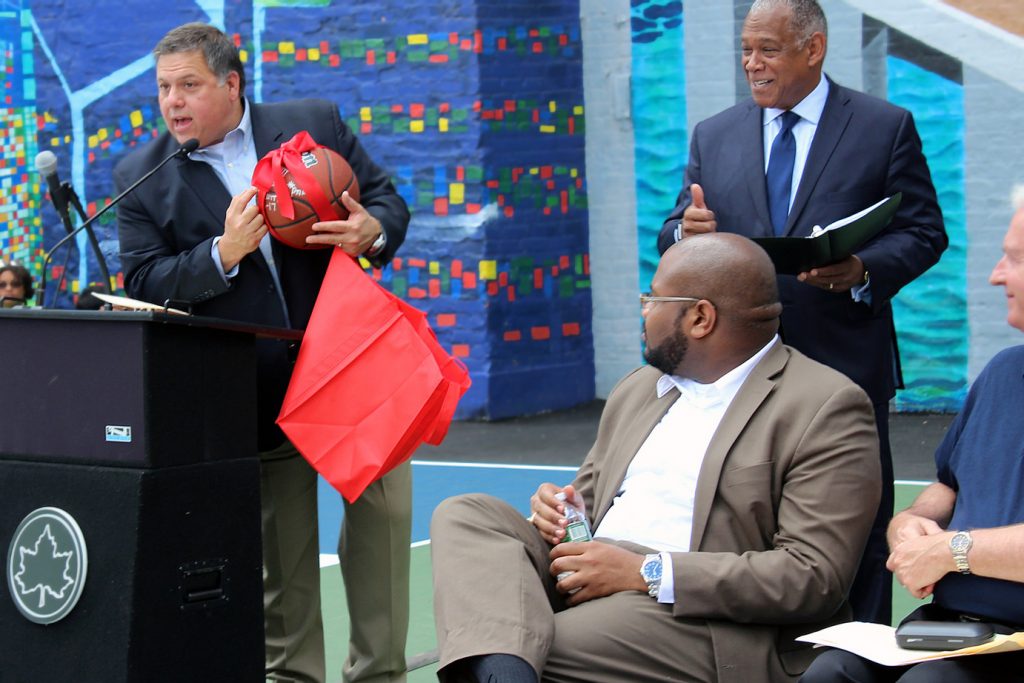 Above: David Garza presents Henry M. Jackson Playground with a Henry Street Settlement basketball. 
Click here to see more photos, courtesy of NYC Parks / Malcolm Pinckney.