Welcome Back, Sol Lain Playground!
By Chelsea Jupin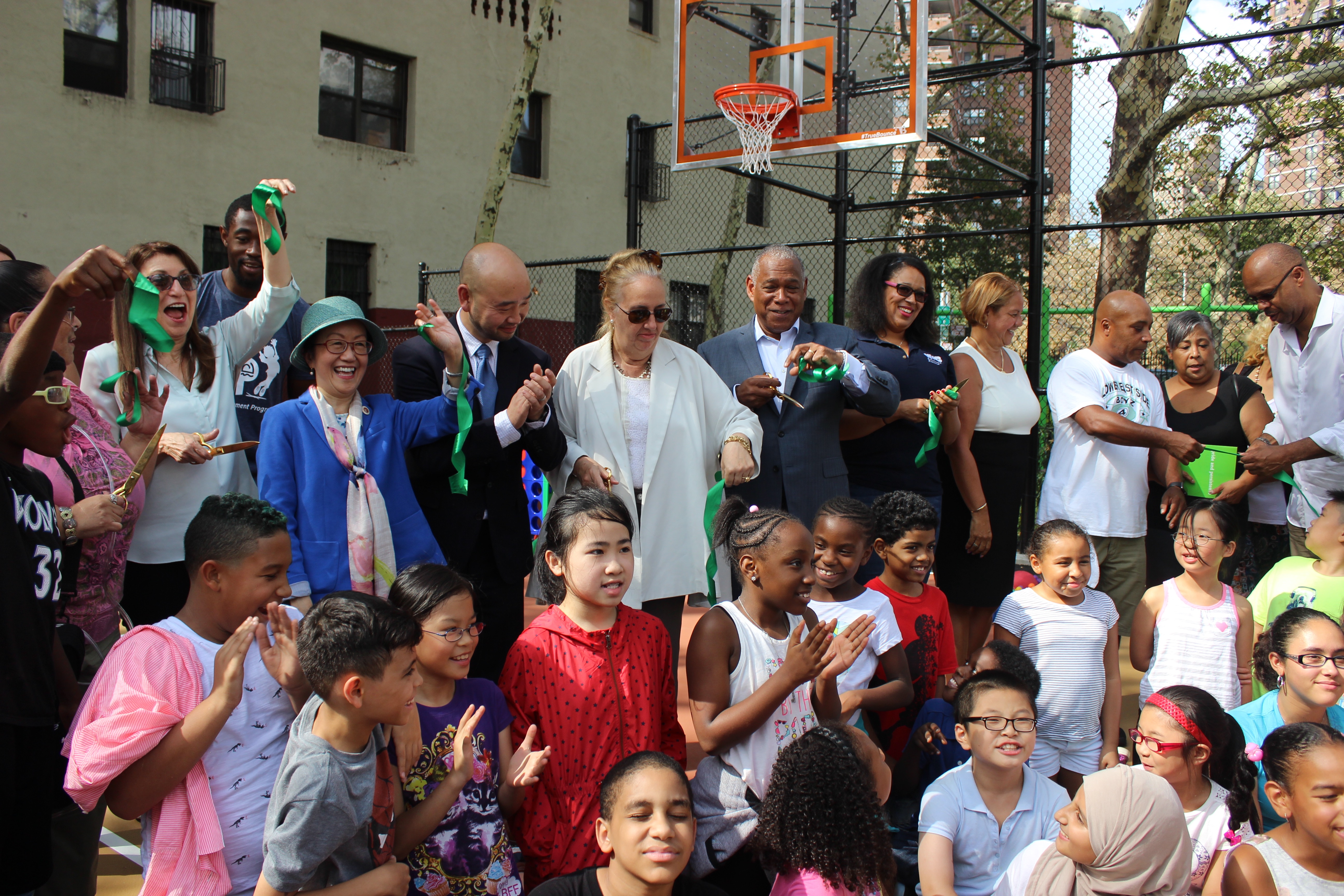 Henry Street Settlement joined local elected officials and community leaders to welcome back the new and improved Sol Lain Playground to Henry Street, after a year-long $3.6 million renovation as part of the city's Community Parks Initiative. Parks Commissioner Mitchell Silver kicked off the re-opening by noting that the playground—adjacent to Henry Street Settlement's historic headquarters—was both on budget and completed ahead of time.
Henry Street's Deputy Officer of Marketing & Communications Susan LaRosa presented Commissioner Silver with a Henry Street Settlement basketball for the new courts at the playground. "I'm thrilled to welcome our new next door neighbor back to Henry Street," LaRosa said at the ceremony. "The park will provide a safe, wonderful place for our summer campers, our after-school programs and for other neighborhood sports programs like the Marilu Garcia's Sol Lain Flag Football League, Al Negron's Not Afraid to Lift You Up, and Gordon Mile's Boyz 4 Life. All are organizations we are grateful to support."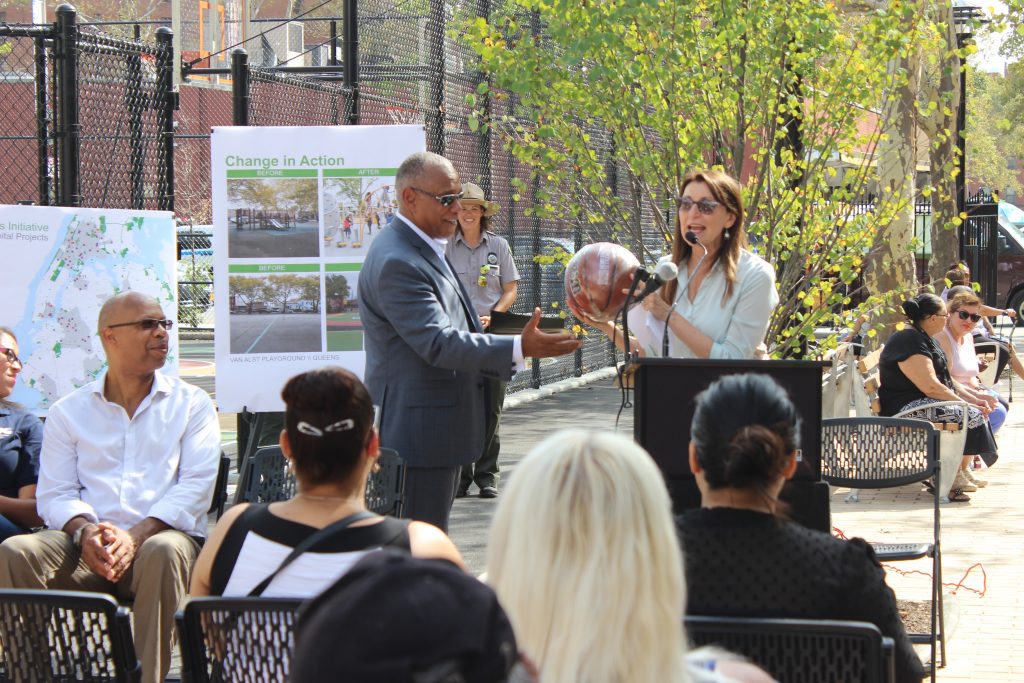 Newly re-elected City Councilwoman Margaret Chin and Manhattan Borough President Gale Brewer also spoke, congratulating and thanking everyone involved in the speedy and efficient renovation. 
Sol Lain Playground now includes various play areas, sport spaces for basketball and flag goofball, and an education garden for nearby PS 134. The playground also features green initiatives such as rain gardens that will help collect 2.3 million gallons of rain a year. 
The city's Community Parks Initiative also included the renovation of nearby Henry M. Jackson Playground, which recently reopened as well.