Workforce Development Success: Hotel on Rivington
By Henry Street Settlement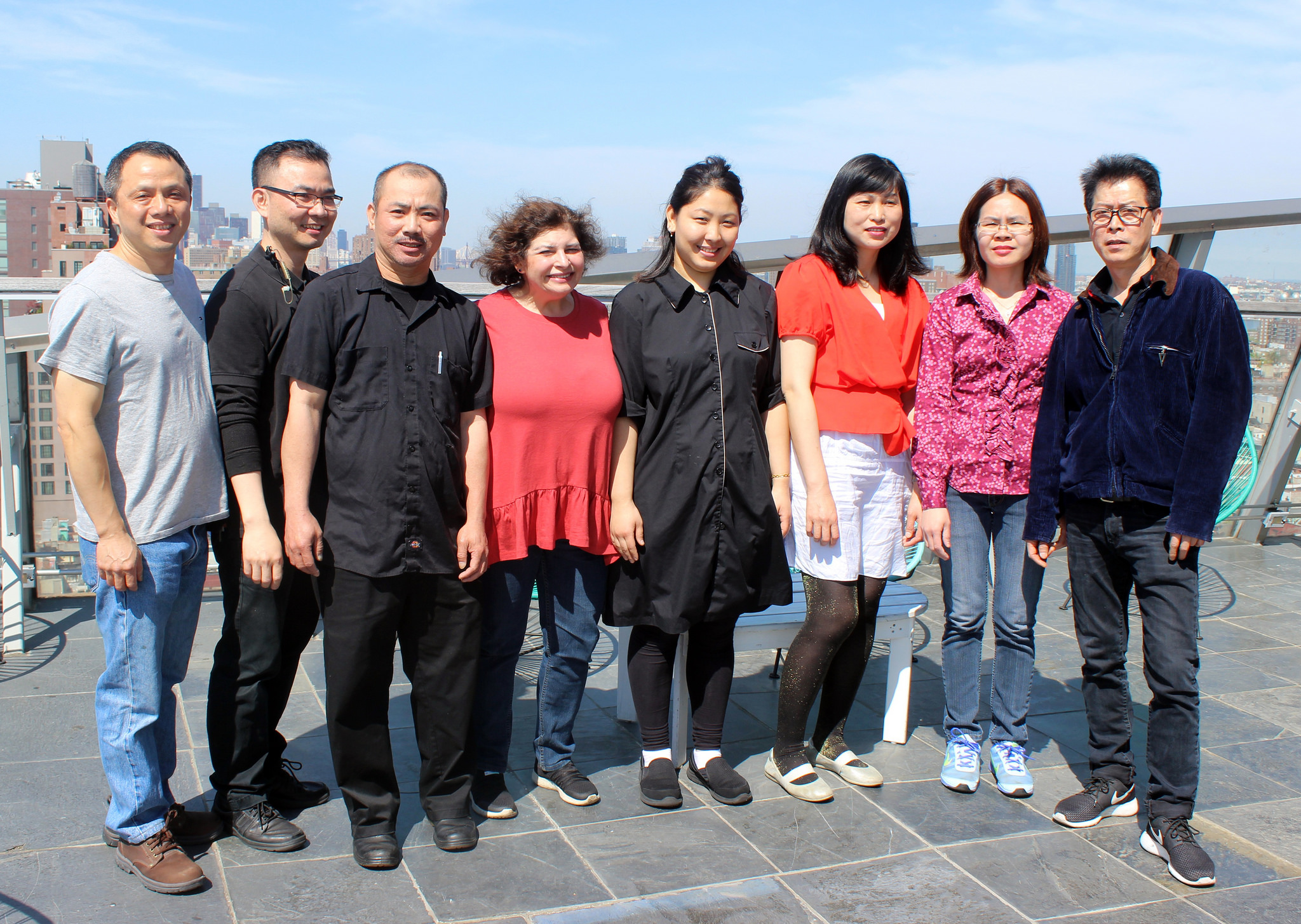 (Carolyn Arnovitz, fourth from left, and Hotel on Rivington staff.)
Finding ideal employees –hardworking, dependable, and committed to quality  – is among an employer's biggest challenges.  For a small independent hotel, without the resources of a corporate headquarters, that task is even more daunting.
Fortunately, Carolyn Arnovitz, Director of Housekeeping at Hotel on Rivington, discovered a perfect solution – and right in the hotel's Lower East Side neighborhood.
Since the luxury hotel opened nearly 14 years ago, Arnowitz has been using the customized staffing services at Henry Street Settlement's Workforce Development Center which matches job seekers with employers.
"Right now, we have seven employees who came to us through Henry Street," said Arnovitz.  "These include members of the housekeeping staff such as housecleaners, room attendants, and minibar attendants.  We even recently hired a painter through Henry Street!"
The customized staffing services at Henry Street are free of charge.  The program carefully screens its clients – the potential employees — and prepares them to succeed in the workforce.  In some cases it's training; the Settlement has an in-house housekeeping training class, for example.
"When I have an open position, Jeanie Tung [Director of Business Development] at Henry Street's Workforce Center is my 'go to' person to help me fill the job," said Aronovitz.  "She prescreens all candidates and sends me only the most qualified.  She understands what I'm looking for – employees who want to be part of a unique small hotel, and not part of big chain. We have a family atmosphere here," she said.
"Henry Street provides a wonderful service, and the employees who come through Henry Street stay a long time," said Arnovitz.  "Like many people, my job is very busy, and Jeannie saves me a lot of time.  It's been a tremendous partnership!"