Yanquing Yan & Jimmy Zheng: All in the Family
By Henry Street Settlement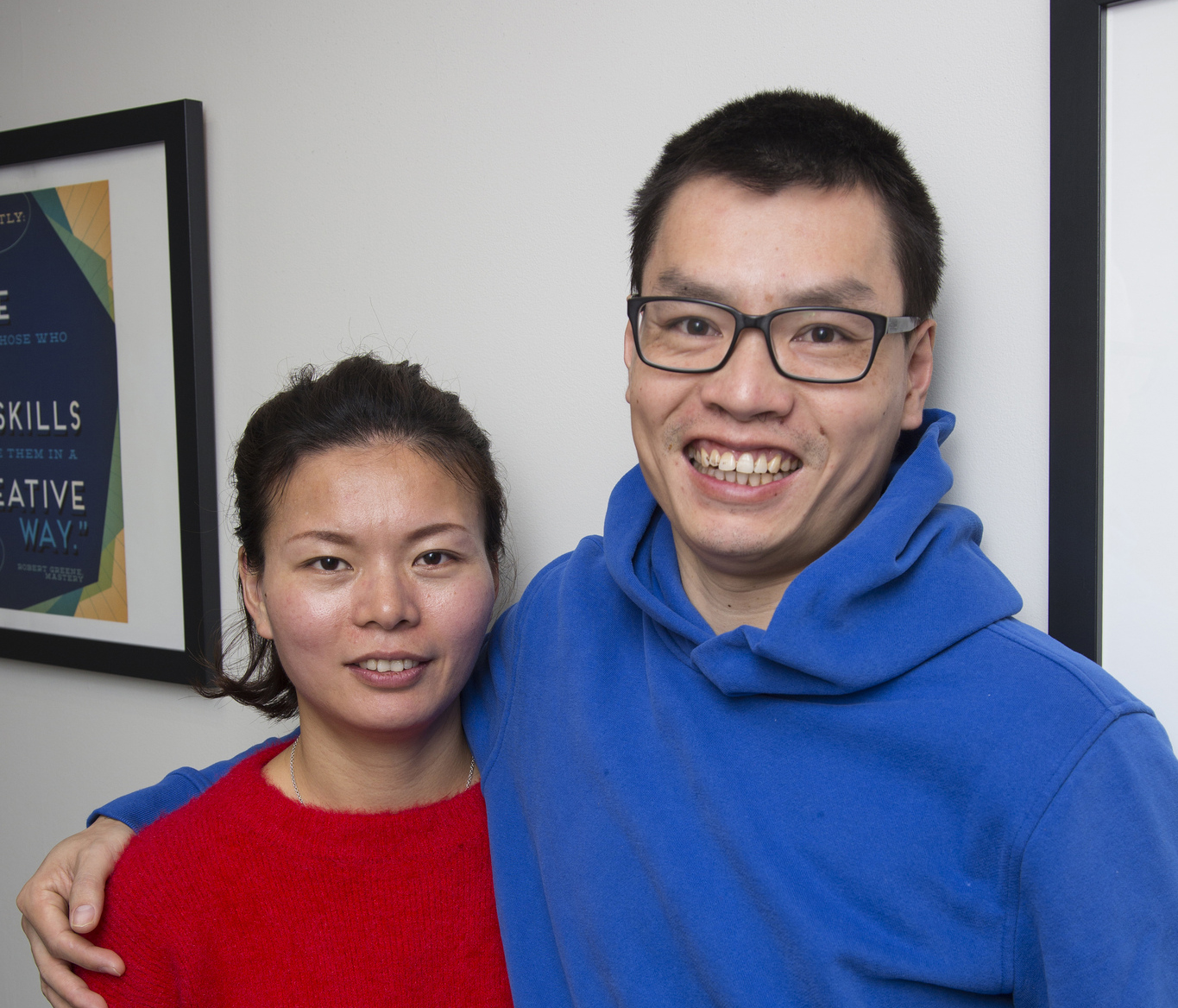 Yan and Jimmy's family success story started at Henry Street. Jimmy Zheng came to the United States from China in 2008. He had heard that "in the U.S., you'd have freedom, the right to do anything," but he acknowledges the adjustment was difficult. (For one thing, in China, no one eats salad, he jokes.)
Yanquing Yan arrived from China in 2010; they met online through mutual friends and went on their first date in Chinatown. They married soon after and had two daughters, now 7 and 4.
But supporting a family was not easy. Jimmy worked all-consuming restaurant jobs—12 hour days, six days a week—and it pained him to spend so little time with his children.
Through a mother at their daughter's preschool, Yan—determined to improve their prospects—learned about Henry Street's ESOL and job-readiness classes at the Workforce Development Center.
Yan and Jimmy are among
4,659

individuals who received services from the Workforce Development Center in FY 2018.

Jimmy learned enough English to set out on the job market. But "interview culture" was a sticking point. He again reached out to the workforce development team, who coached him on body language, eye contact, and slowing down his speech. They showed him how to express enthusiasm—but not too much. Soon, he found employment as a houseman at the Citizen M. Hotel, where he has worked since 2017.

"It's because of them that I'm not working in restaurants anymore," Jimmy says, adding that his job has provided countless friendships and opportunities to practice English. "Now, my life is so much better because I have time to take care of my family."

Having a stable income was the factor that allowed the family to enter (and win) an affordable housing lottery: in spring 2019, they will move from their one-bedroom apartment to a larger home in the new Essex Crossing development.

Jimmy still takes English lessons at Henry Street, and Yan is taking a night class at the Settlement to prepare for the high school equivalency test. Now their extended family is benefiting, too. Seeing their success, Yan's aunt signed up for job-readiness classes and is now working at the Ludlow Hotel.

The couple's bond is evident as they fill in the missing English words in each other's sentences. Yan's goal is to achieve a high school equivalency diploma, get a new job, and go to college to become a designer. "I want to have the education my mother didn't have and be a role model for my daughters," she says.

Yan and Jimmy's is one of the stories featured in our 2018 annual report. See more stories from immigrants who have found success through Henry Street's services in our online or print editions now.