Young Culinary Leaders Discuss the Future of the Jewish Deli
By Henry Street Settlement
Above: Executive Director David Garza introduces (left to right) Sarit Wishnevski, Jeffrey Yoskowitz, Niki Russ Federman, Jake Dell, and Jordan Rothman.
The future of babka and pastrami is in good hands, judging from a new generation of deli owners and innovators who spoke at Henry Street Settlement on Wednesday evening, November 7. The evening celebration of Henry Street's 125th and Katz's 130th anniversaries ended with a feast of pastrami and sides, and, of course, pickles.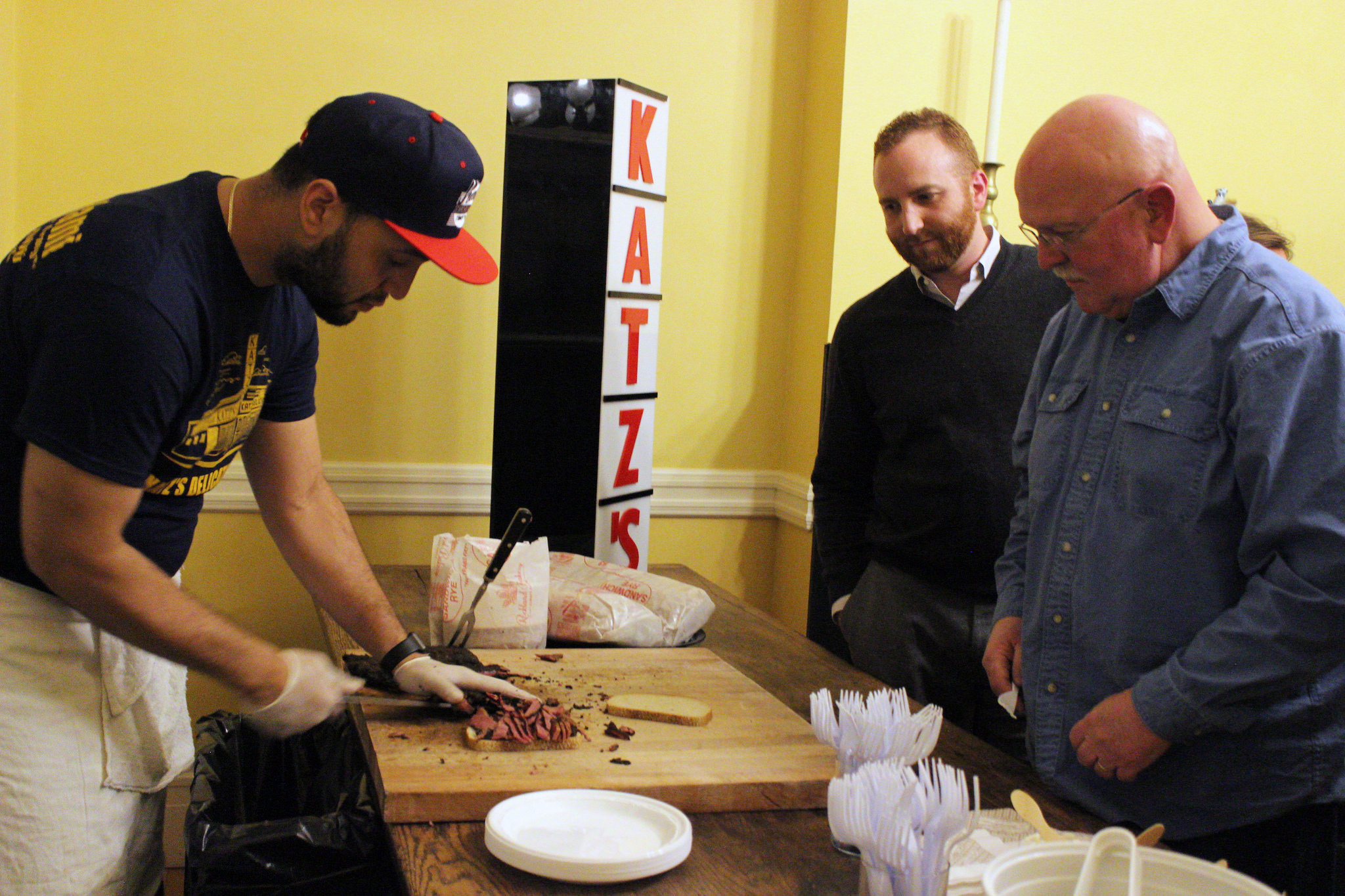 Moderated by Jordan Rothman, a reporter for Food & Wine, the panel featured Jake Dell, the third-generation owner of Katz's Delicatessen, Niki Russ Federman, fourth-generation owner of Russ & Daughters, Jeffrey Yoskowitz, co-owner of The Gefilteria, and Sarit Wishnevski, associate director of community partnerships for OneTable.
"Delis represent our heritage," Dell said. "The sight, the sound, the smell; it reconnects you to the first time you were there."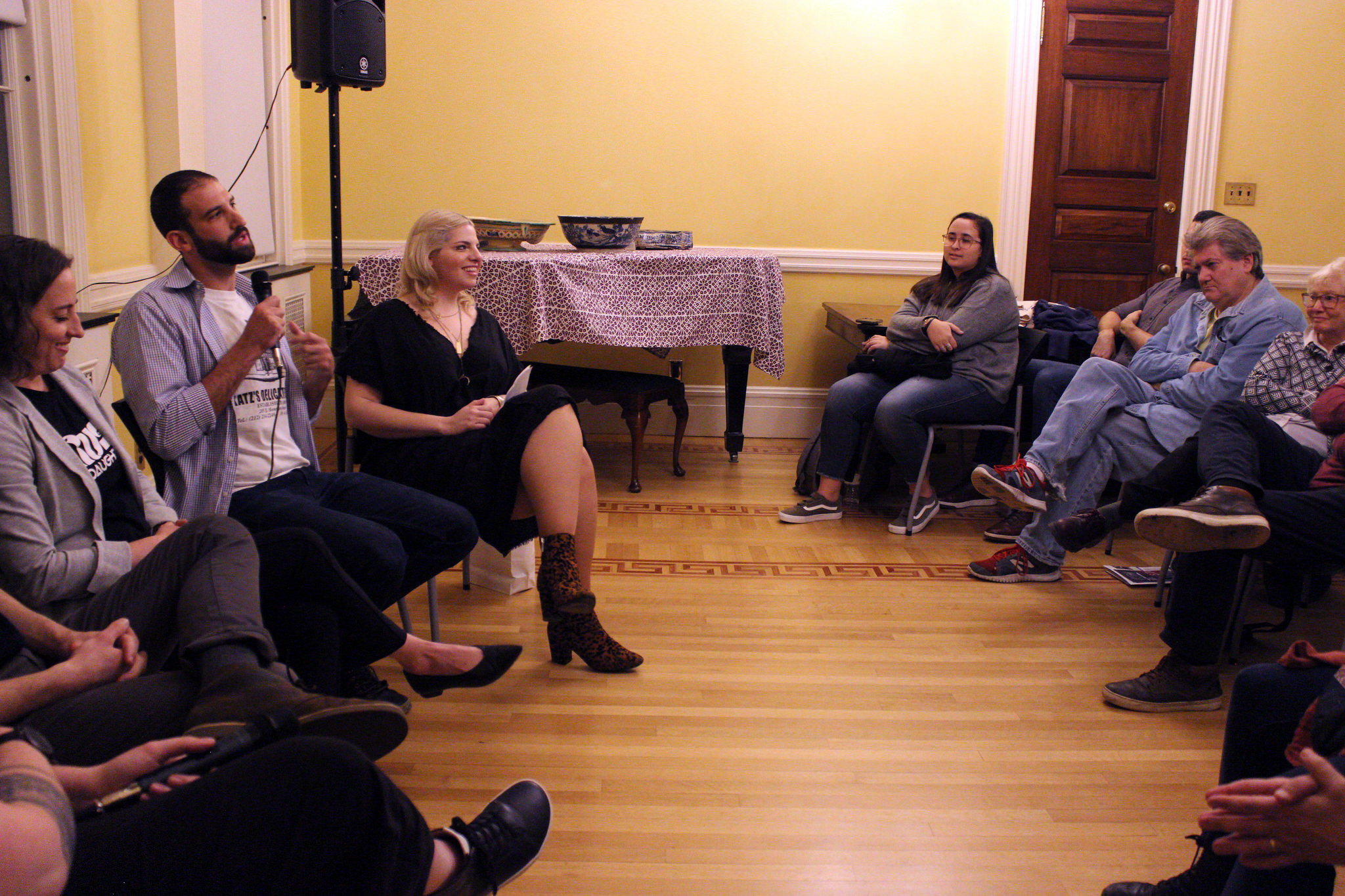 Russ & Daughters, explained Federman, was born out of the kosher milk-meat separation. Whereas Katz's did not serve dairy until the 1980s (when the Reuben sandwich entered the picture, with its artery-clogging combination of corned beef and Swiss cheese), Russ & Daughters filled the void with cream cheese and fish to top their bagels. "The deli has evolved to where its foods are the taste of New York," Federman said. "Our Jewish heritage and culinary traditions have been democratized and now belong to everyone."
Yoskowitz, whose grandmother made gefilte fish from scratch, said the deli is central to the sense of belonging for many Jews regardless of their religious inclinations. When he spots out-of-towners ordering at a deli, he instructs them in the local customs: "Don't order turkey. Don't ask for mayo. Don't ask for white bread," he says. "I speak deli."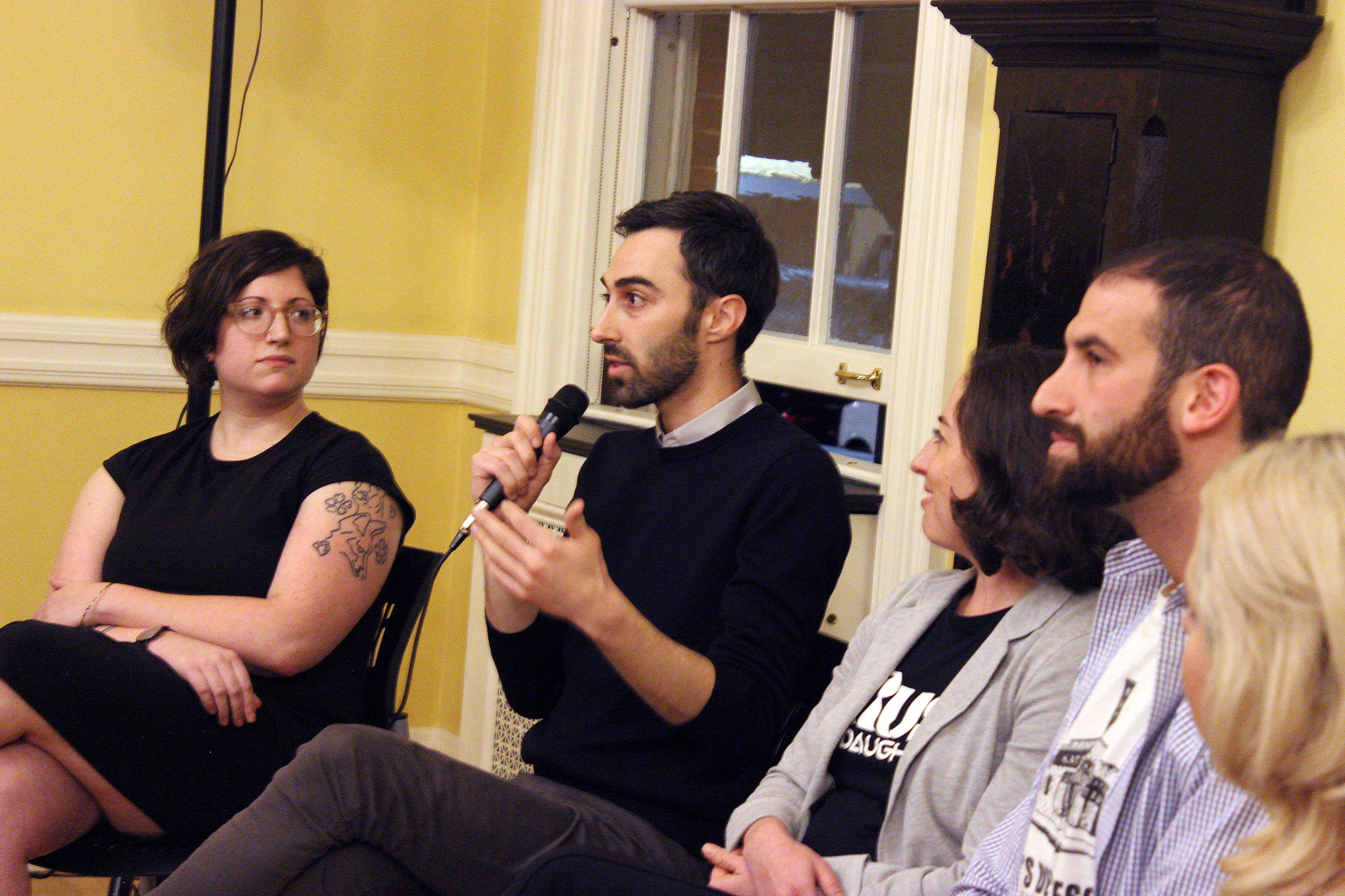 Yoskowitz founded The Gefilteria after observing that local delis were disappearing. "I didn't want to lose that part of the culture," he says. "I wanted to make gefilte fish to be proud of, made with care and love." The co-author of The Gefilte Manifesto: New Recipes for Old World Jewish Foods, he learned while traveling in Poland that many of the rich foods served in delis today were used only on special occasions in Eastern Europe.
For Federman, a key challenge is to remain relevant while maintaining 104 years of history and giving people the tastes they expect. Without changing any of the basics, she is adapting by opening a cafe on Orchard Street as well as a bakery and shop coming soon to the Brooklyn Navy Yard. Working under a portrait of her great-grandfather, Federman says she is "in conversation" with her ancestors every day, though the last original Russ daughter, her grandmother, died last year at 97. For Federman's grandmother, it was the ultimate validation of her life's work that her granddaughter felt passionate about the need to carry it on.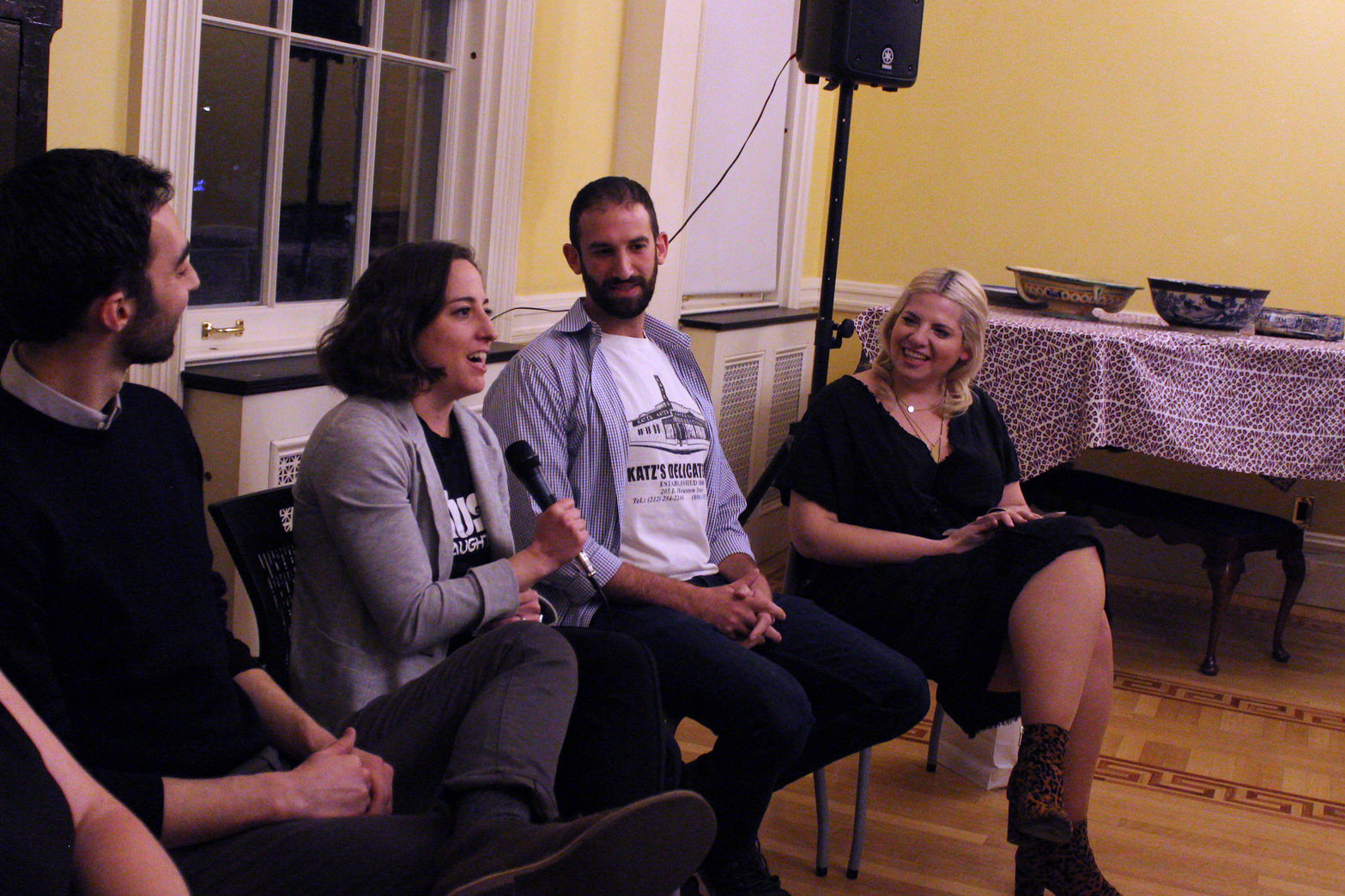 Wishnevski, too, addressed the challenges of merging old and new traditions. Her organization, OneTable, promotes observance of the Jewish Sabbath as a time for people to come together and reflect on the week gone by. "But who says you can't eat tacos or Thai food on Friday night?" she asks, observing that some people are daunted by the misperception that they have to follow tradition in a prescribed way. "It's food, friends, and wine on Friday night," she says. "We take something super old and make it super new."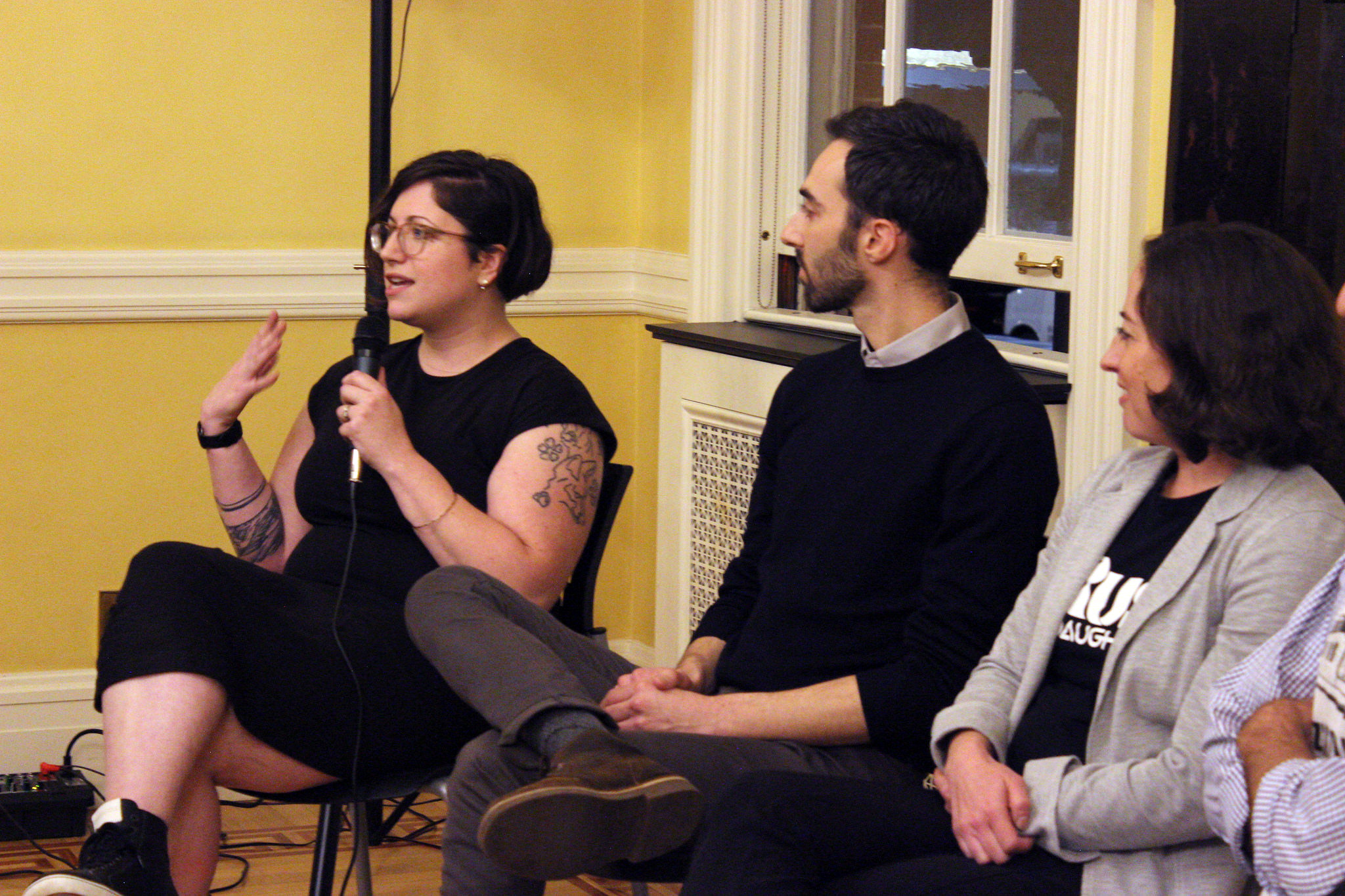 For delis, past and present are merging, with young people opening new ones from Los Angeles to Cleveland, serving delicacies like dates with smoked schmaltz and latkes in a waffle iron.
For Dell, the pressure to keep Katz's running for another century pales in comparison with his day-to-day challenges. "When a New Yorker yells at you that his sandwich is wrong…now that's pressure," he says.