Training Program Opens Door to a New World
By Henry Street Settlement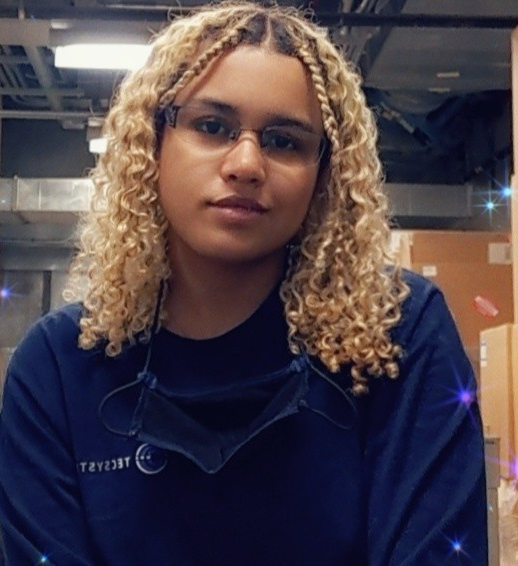 Building Systems Automation Training program graduate Emmy Vega
For Emmy Vega, signing up for the Building Systems Automation training program was "a leap and a shot in the dark." The 23-year-old Bronx native had learned about the initiative—a partnership of Henry Street Settlement and Stacks+Joules— from a career development specialist at the organization The Door in the Bronx.
Today, she says, "The training opened up a whole world that I knew nothing about." Vega had previously taught herself some coding language on Coursera. But soon after she enrolled in the Building Systems program, she says, "I started to realize how many jobs and opportunities are out there that are hidden from view. We see the front end like retail stores, but not the engineers working on a building who make sure they stay cold or warm."
When Vega joined the training program, she was juggling two jobs: an internship at a charter school geared toward children of Spanish-speaking households and a three-night shift as a cashier at Rite Aid. The building automation program added another 20 hours a week to her load.
The partnership between Henry Street and Stacks+Joules seamlessly blends the expertise of both organizations in service to the Lower East Side and beyond. During the training program, where all participants are provided job counseling services, Emmy received extra wellness support from her employment counselor, Carmen Lin, to make sure she could complete the program despite significant obstacles.
At the end of the class, Emmy was hired quickly—one of seven program graduates who were chosen by Tec Systems
At the end of the class, Emmy was hired quickly—one of seven program graduates who were chosen by Tec Systems—and soon found herself earning at a completely different scale.  Making ends meet on her own was not a given for Emmy, who after high school went through a difficult time. Facing an eviction, her family scattered in different directions.  Because no one would rent to someone without a steady job, she took whatever work she could find.  "I was on my own for a bit," she says. "That was hard."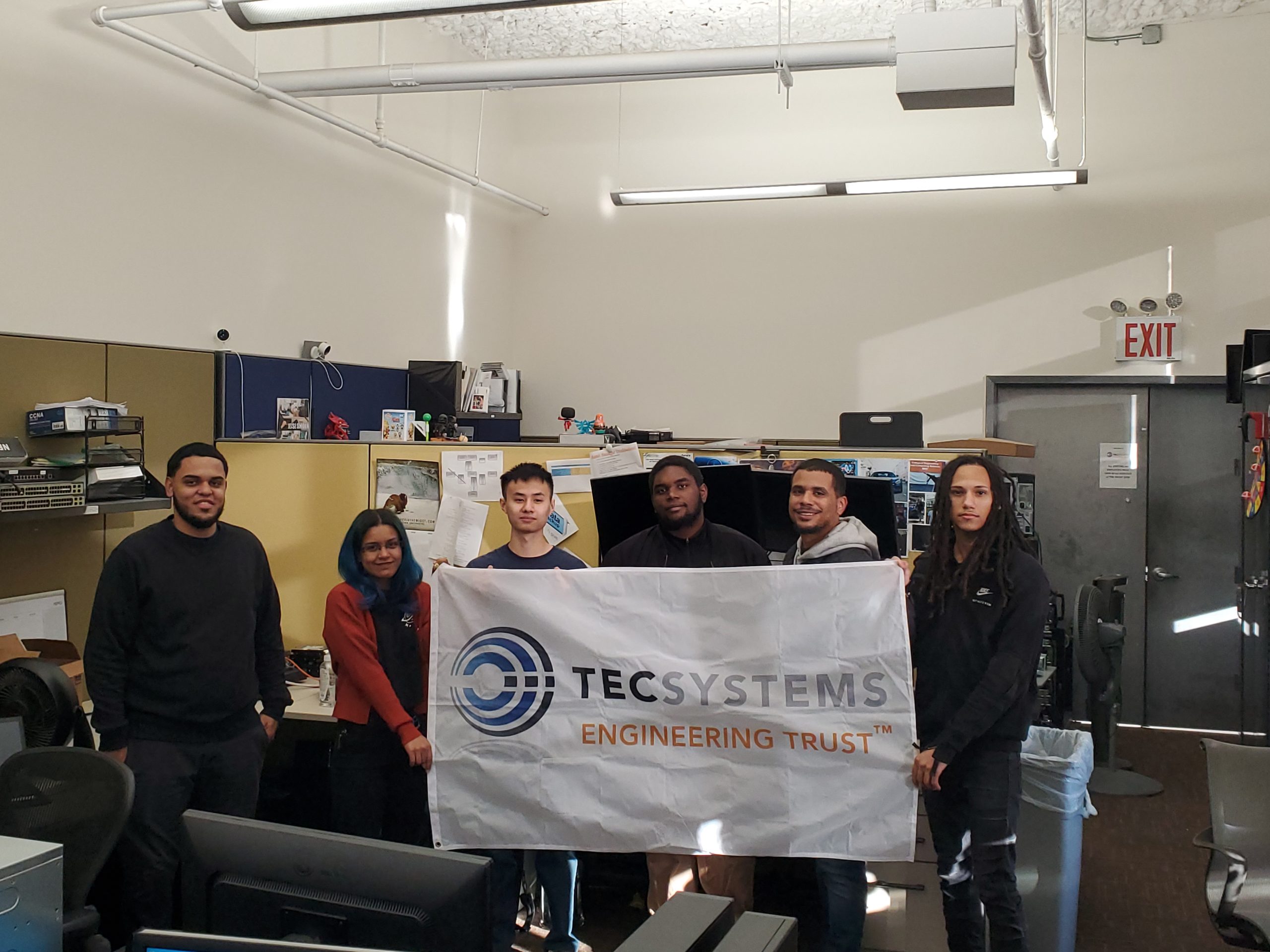 Group photo of Henry Street graduates working at Tec Systems
Carmen also gave Emmy a healthy dose of confidence—enough that during a presentation at Henry Street by Tec Systems, she walked up to her now-boss and said, "I hear you have an opening."  He had already heard about Emmy from Jon Spooner, one of her Stacks+Joules instructors and a co-founder of the program.  Emmy thanked him for his time via LinkedIn, followed up, and within a week after graduation she was hired.  Emmy notes that Carmen and Matt Phifer, Henry Street's vice president of education and employment, had led a session on using LinkedIn, which was invaluable in encouraging students to connect with potential employers in the industry. The curriculum also encourages students to post their applied skills list on LinkedIn to demonstrate their mastery to hiring managers.
Now, Emmy is working at the intersection of HVAC and IT, servicing systems for large companies such as Hudson Yards and One World Observatory. Her employer provides one day a week for training and another day to respond to service requests. She spends the remaining three days onsite at client buildings, doing preventive maintenance.  While in the building automation program, Emmy received her EPA 608 license to handle refrigerant as well as a lighting certificate. Since starting her job, she has earned three IT certifications and will soon receive training in the Niagara 4 Workbench—the latter an invaluable opportunity to be paid for by her employer.
"When I step onto a site, I know my team is one text away."
"The job is not easy, but my manager and team are amazing," she says. "When I step onto a site, I know my team is one text away. We always have a lifeline to each other no matter who is onsite on any given day."
Working at Tec Systems has opened Emmy's eyes to a wide variety of job types—coordinators, project managers, salespeople, graphic designers. The job has also furthered her interest in cyber security.
How does it feel to be more financially secure? "To be honest, it's scary," Emmy acknowledges. "Anyone who has been broke in the past knows what it's like to hold on tightly to their wallet."
She adds, "It's amazing you can learn this in a 12-week training program." She has come away with a new understanding of how IT and HVAC go hand in hand and more than enough professional insight to launch her into an exciting career.
To learn more about our Building Systems Automation training program visit us here or contact the Migna Taveras, program manager of community employment opportunities, mtaveras@henrystreet.org.