Ending the Year With Our Wonderful Volunteers
By Nicole Fogarty
A volunteer from JP Morgan works on a gingerbread house with a student in the Settlement's after-school programs. 
December at Henry Street was jam-packed with holiday events, thanks to the wonderful groups of volunteers and friends who donated time and resources to the Settlement's programs. In that one month alone, there were two-dozen volunteer events, thousands of gifts given to our annual Joy Drive , and almost two dozen corporate partners that helped make the holidays merry and bright for all of Henry Street's clients.
Keep reading for a recap on some of the exciting events, and click here to view photos from the holiday happenings at Henry Street.
Credit Suisse kicked off the season with a holiday party for the Urban Family Center, and kept the festivities going all month long with two Gingerbread House parties at P.S. 134.
Morgan Stanley gave career tips and advice to members of the Young Adult Internship Program at a mock interview event.
Penguin Random House hosted a monthly birthday party for seniors at the Senior Center, as well as a Careers in Publishing and networking event for members of the Young Adult Internship Program.
Magnitude Capital hosted a Winter Wonderland event with the School Based Mental Health Clinic, featuring face-painting, temporary tattoos, gratitude cards, storytelling, hot chocolate and gifts.
Allen & Overy donated gift cards and dinner to youth at the Boys & Girls Republic, with an Allen & Overy team member serving the food!
Guggenheim Partners and JP Morgan each got in on the Gingerbread House action with after-school programs at P.S. 20.
Fir Tree Partners hosted their much-anticipated annual holiday party for Senior Center members, complete with a gourmet meal, professional dancers, raffles and a photo booth.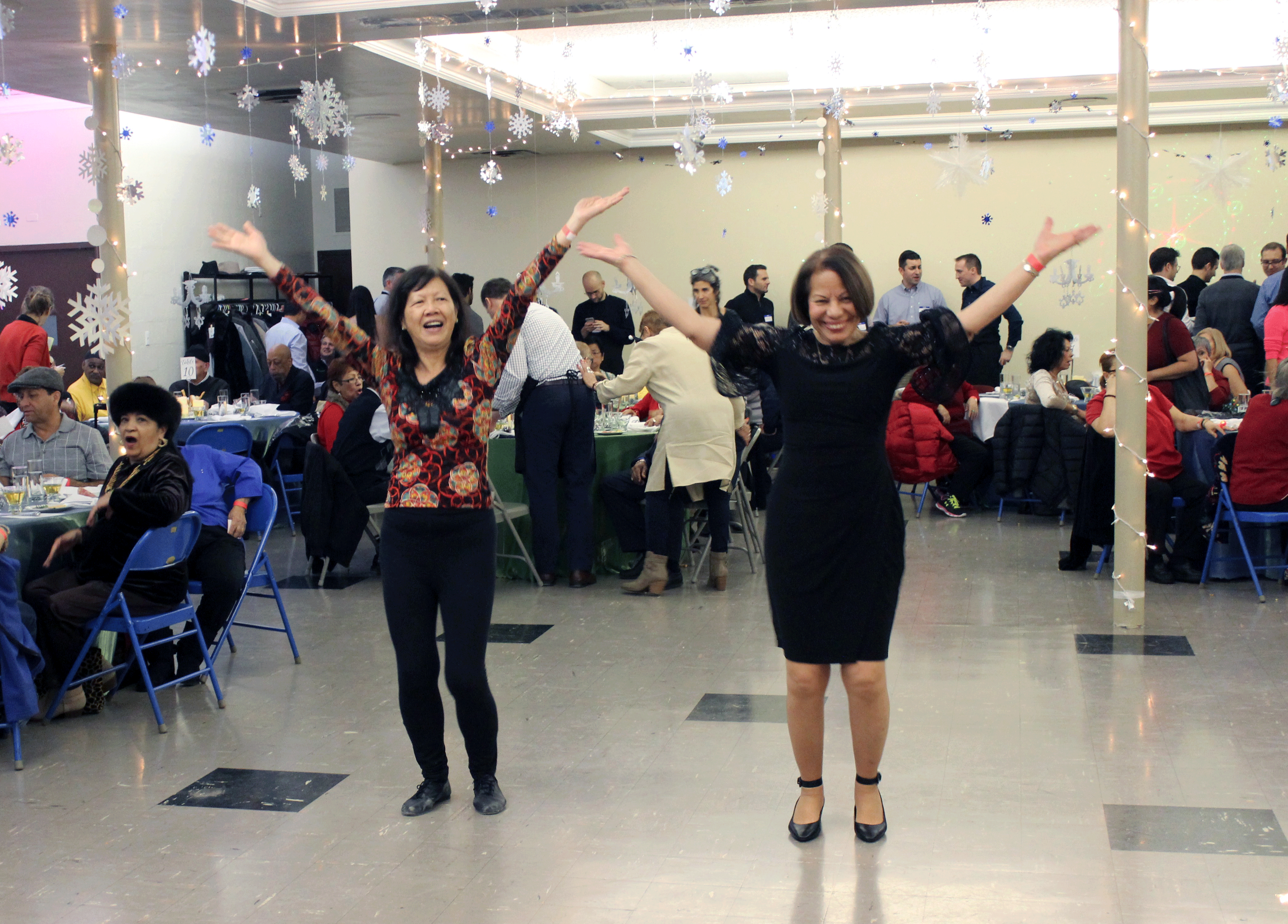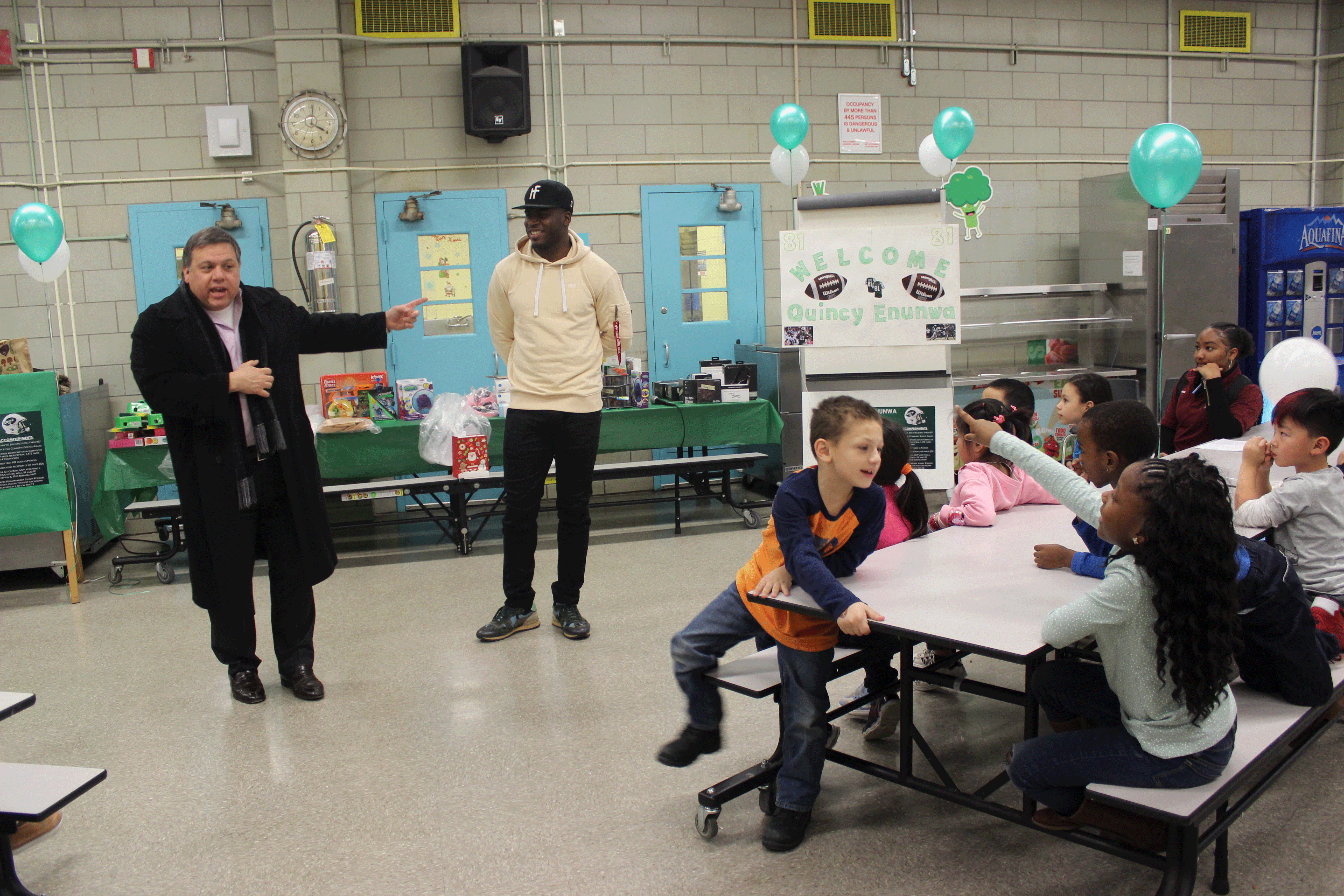 New York Jets Wide Receiver Quincy Enunwa paid another visit to the Settlement, handing out gifts to after-school students at P.S. 134.
Members of Henry Street's Board of Directors, Friends with Benefits and the Young Collector's Committee hosted a Gingerbread House/Pizza party for the youth of the Urban Family Center, complete with Mario the Magician and gift bags. They also donated toys and gifts to the shelter's youth.
Macy's hosted a holiday party and distributed gifts at the Early Childhood Education Center.
Deloitte hosted mock interviews, a career panel, and networking lunch at their offices for participants of the Young Adult Internship Program.
H2 Capital donated gifts for the children at the Urban Family Center and Helen's House.
NBC Universal held a coat drive for the Community Consultation Center.
CME Group donated holiday gifts for youth at the Boys and Girls Republic.
The Brookdale Foundation gave almost 150 hats, gloves and scarves to children and adults in the Settlement's programs. 
Assurant Risk Management donated toys for Henry Street's after-school programs and Early Childhood Center.
Deutsche Bank donated toys for youth at the Urban Family Center.
The Federation of Protestant Welfare Agencies donated toys for children across the Settlement's programs.
Scholastic Corporation donated holiday pajamas for youth at Henry Street's Urban Family Center.
Law firm Weitz & Luxenberg donated toys for children at Stanton Street Supportive Housing.
United Neighborhood Houses donated toys for the children receiving outpatient services at Henry Street's Community Consultation Center.
The Today Show's 24th Annual Holiday Toy Drive supplied toys for children throughout Henry Street programs.
A huge thank you to all our wonderful friends, donors, volunteers and corporate partners for helping to make the holidays merry and bright for everyone at the Settlement. We can't wait to see what next year will bring!