The Art Show 2017 Kicks Off With Gala Preview
By Henry Street Settlement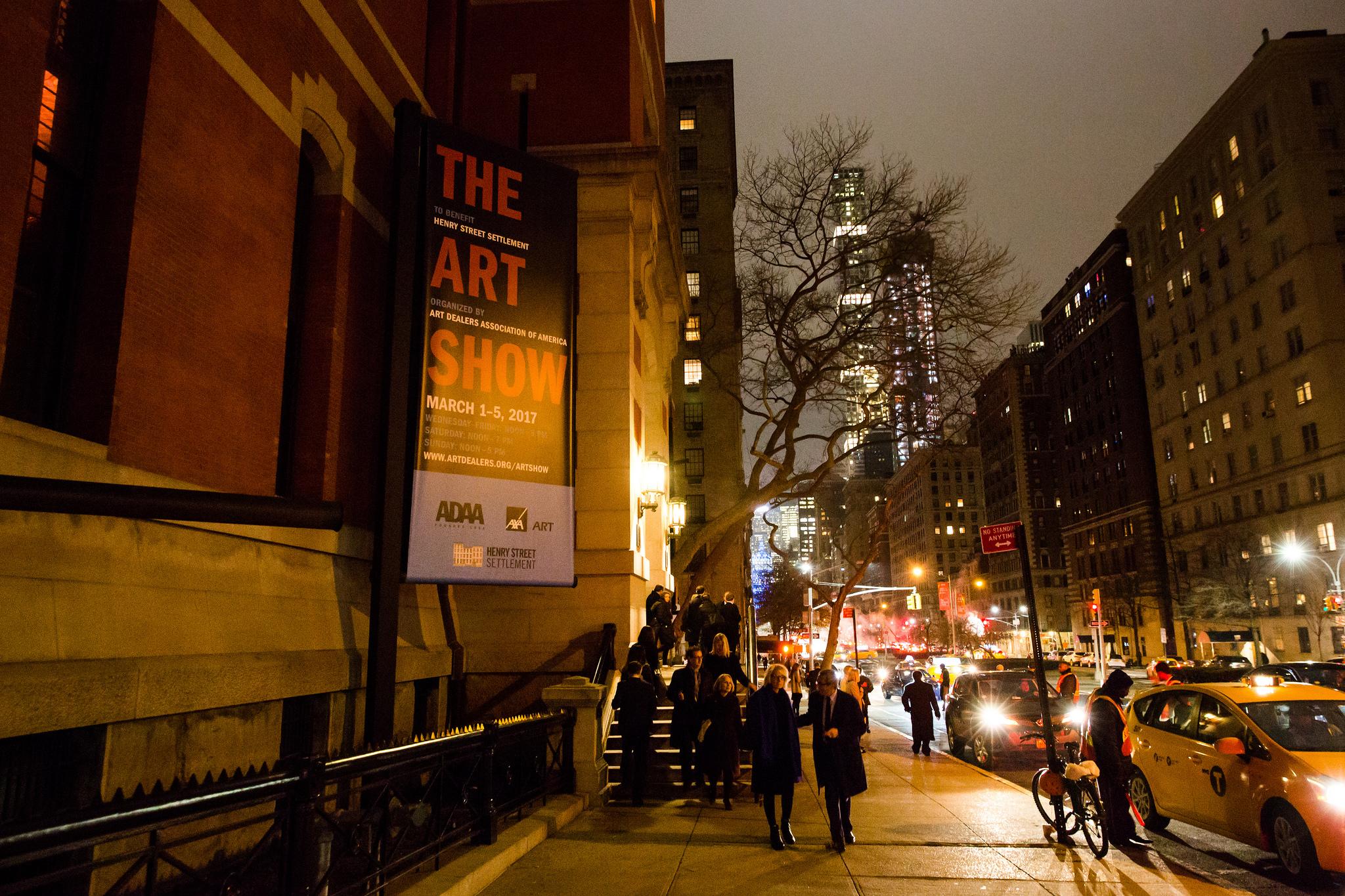 Above: Photo by Benjamin Lozovsky/BFA.com. Click here to see more photos from this event »
The Big Easy may have had parades for Fat Tuesday but the Big Apple had fine art, cocktails and celebrities at the elegant 29th annual Art Show Gala Preview last night at the Park Avenue Armory. The Art Show, one of the foremost art fairs in the nation, benefits Henry Street's vital programs and is organized by the Art Dealers Association of America.
Spotted among the guests were actor, writer and noted art enthusiast Steve Martin; actress India Ennenga; former tennis pro and sports commentator John McEnroe with wife, singer Patty Smyth; art critic Jerry Saltz; and performance artist Justin Vivian Bond. Attendees enjoyed cocktails and hors d'oeuvres from Canard Inc. while exploring the curated exhibitions by 72 of the nation's leading art dealers. The show was proclaimed "the grand dame of New York's art fairs" by Artnet, praised for its atmosphere.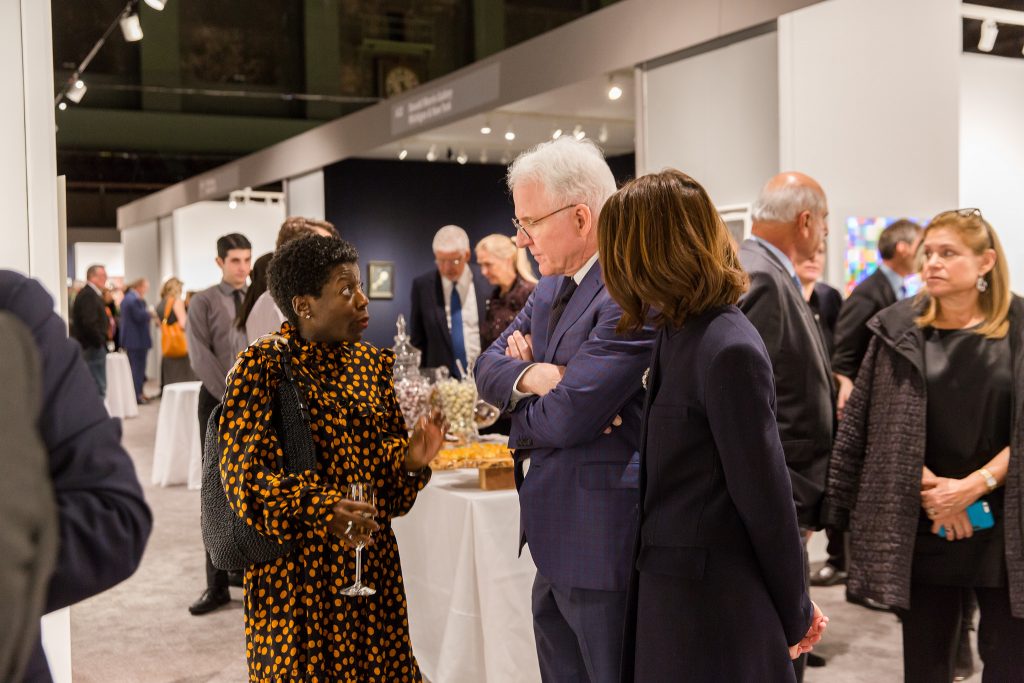 Above: Thelma Golden, Steve Martin, Anne Stringfield. Photo by Benjamin Lozovsky/BFA.com
The Gala Preview is among New York City's most eagerly anticipated events on New York's social and cultural calendars and launches Armory Arts Week across the city. Mitzi & Warren Eisenberg were honorary chairs of the event. Co-chairs were Barbara von Bismarck & Thierry W. Despont, Katherine Farley & Jerry I. Speyer, Janine & J. Tomilson Hill, Alexandra Lebenthal, Pilar Crespi Robert & Stephen Robert and Byron & Anita Volz Wien.
"The 29th Annual Art Show Gala Preview was a magnificent event, and one whose importance is magnified this year, given the volatility at all levels of government, and in the world," said David Garza, Executive Director of Henry Street Settlement.  "The Art Show is our single largest fundraising event, and the funds raised are critical to allowing us to open doors of opportunity for those in need.  We are grateful to our Board of Directors, the ADAA, the Henry Street staff, and all of our partners who have worked together on this event, that is vitally important to the Settlement and the city."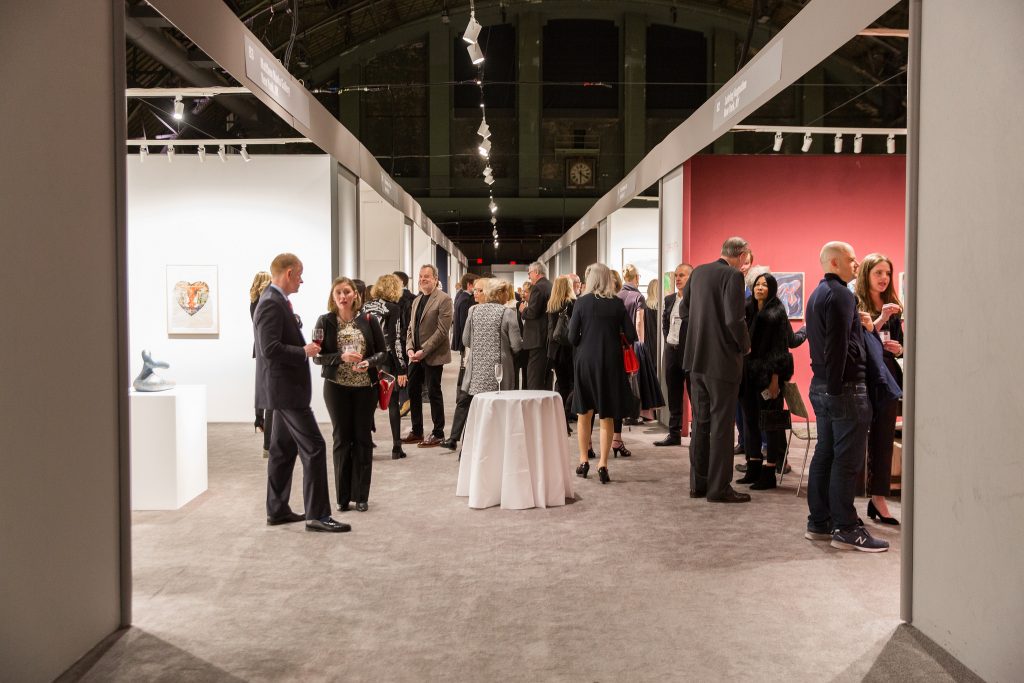 Above: Photo by Benjamin Lozovsky/BFA.com
Established in 1989, the show immediately garnered considerable acclaim among collectors and critics and has continued to set the standards of excellence with its museum-quality exhibitions of Impressionist, Modern and Contemporary works. Today, it is the nation's longest-running fine art fair.
The Art Show is open to the public from March 1 to 5, from noon to 8 p.m. Wednesday through Friday, from noon to 7 p.m. Saturday, and from noon to 5 p.m. Sunday. Admission is $25. All daily admission tickets directly benefit Henry Street and are available electronically here or at the door of the Armory, located on Park Avenue at 67th Street.
The Silent Auction of 2017 Art Show, off to a great start, is live on Paddle8 through March 5 and features works by noted artists Andy Warhol and Henri Matisse. The benefit auction is also on view at The Art Show. Click here to view the auction and bid »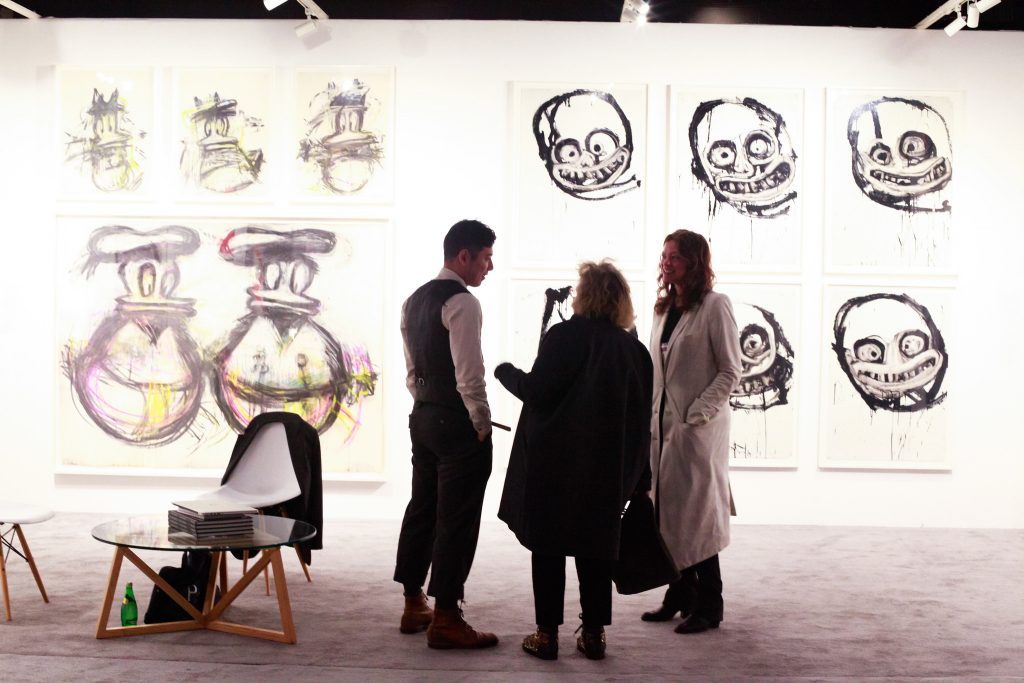 Above: Photo by Kivvi Roberts.
All Gala proceeds, auction proceeds and daily admissions support Henry Street's social service, arts and health care programs that serve 60,000 people each year.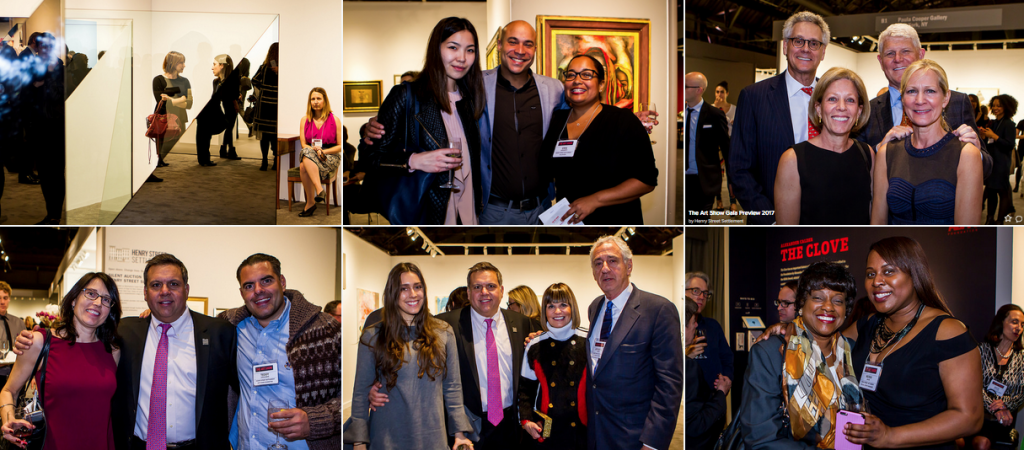 Above: photos by Alex Escalante