Seniors Rock (But Not In A Chair)!
By Nicole Fogarty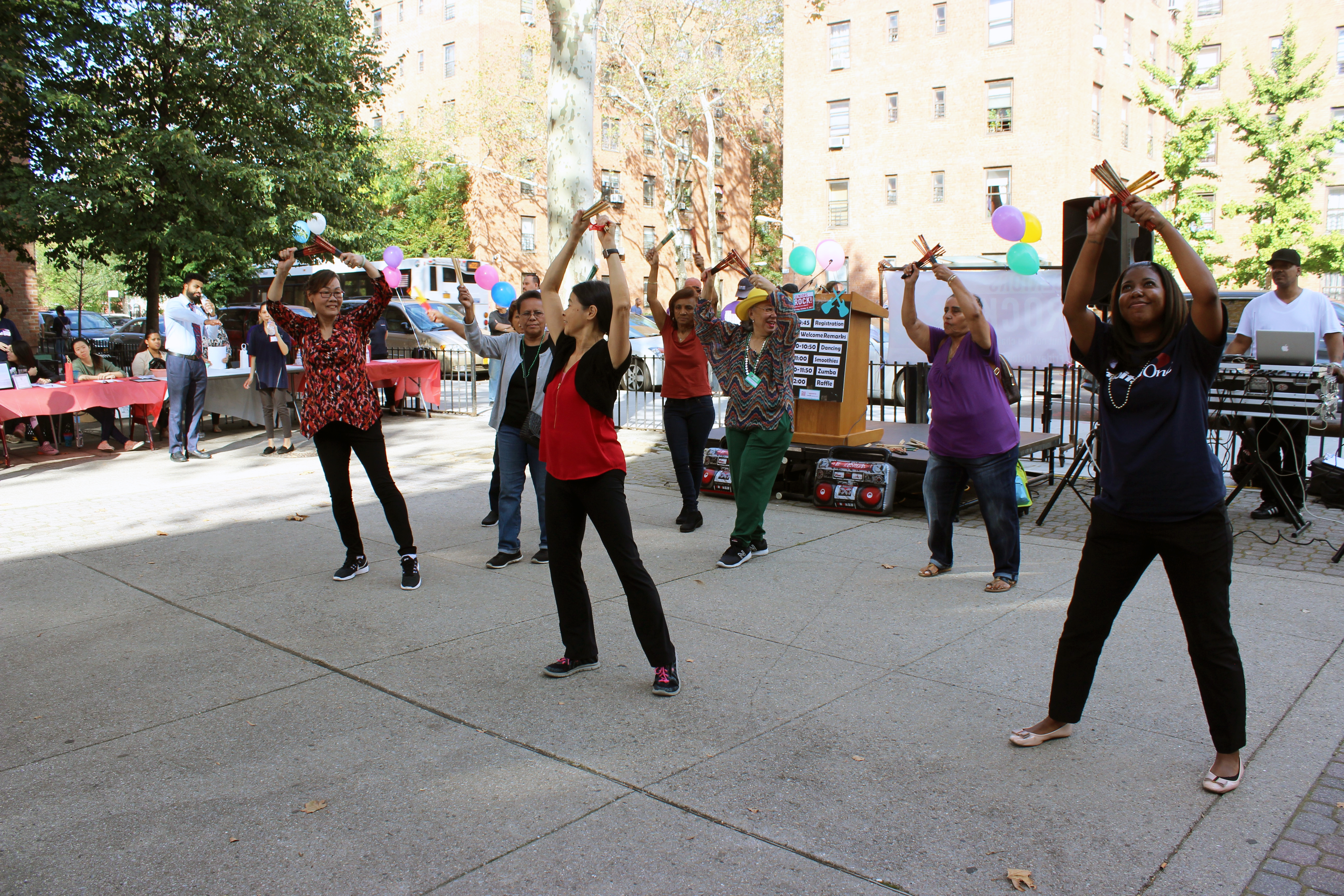 Lower East Side seniors celebrated all things health at Henry Street Senior Service's Seniors Rock! health fair on a sunny day in October. Area seniors enjoyed healthy smoothies, a live DJ, Chinese Dance and Zumba workshops, raffles, health and dental screenings, and information from almost two dozen community partners. 
Additionally, the health fair paid special attention to the health of the earth, featuring an electronics recycling drive thanks to the Lower East Side Ecology Center. Community members were able to recycle their working and non-working computers, monitors, printers, scanners, keyboards, TVs, phones and more with the help of the Ecology Center's staff and volunteers from Capital One Bank, who sponsored the day's festivities.
Community organizations tabling at the event included the NYC Department for the Aging, Educational Alliance, Gouverneur Health, Ryan NENA, the Lighthouse Guild, Essex Street Market, FDNY, NYC Department of Health and Mental Hygiene, NYC Office of Emergency Management, the Epilepsy Foundation, Henry Street's Community Consultation Center, CaringKind/Alzheimer's, Weill Cornell Medicine, NYU College of Dentistry, Rite Aid, Mount Sinai Beth Israel, Live On New York, and more.