COVID-19 Updates at Henry Street Settlement
By Henry Street Settlement
Henry Street's core services never close.
Our response to the COVID-19 crisis, beginning in early March 2020, has engaged every Henry Street program, every team member, and every resource like no crisis has in a generation. Our 127-year-old blueprint for listening to our neighbors and taking action in times of need, and our dedicated and flexible team, enabled us to pivot and create new programs practically overnight. From the start, 90% of calls to our Helpline have related to food insecurity—from seniors and immunocompromised people needing to stay home and from undocumented and other workers who have lost their incomes. Our emergency Food Access Initiative has been the largest new undertaking. Throughout the crisis, Henry Street has provided 22,000 meals a week, answered hundreds of Helpline phone calls, and made weekly check-in calls to 600 seniors. Extensive programming has also moved online, including ESOL and job placement, mental health services, arts classes, college prep and other academic-support programs, and more.  
WHAT WE ARE DOING NOW:
Henry Street Helpline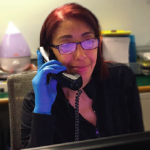 On April 1, Henry Street launched a comprehensive Helpline, staffed 12 hours a day by 16 case workers, to address the health, psychosocial, and financial effects of the COVID crisis on our community. To date, the Helpline has responded to more than 700 callers calls, with the vast majority of inquiries about accessing meals and groceries, as well as many calls related to unemployment insurance, emergency financial resources, and other highly specific issues such as how to help a family urgently obtain specialized meals for an immunocompromised child. Callers are also directed to Henry Street programs such as ESOL or HSE classes, mental health services, and much more.
---
Food Access Initiative: Multiple New Pantries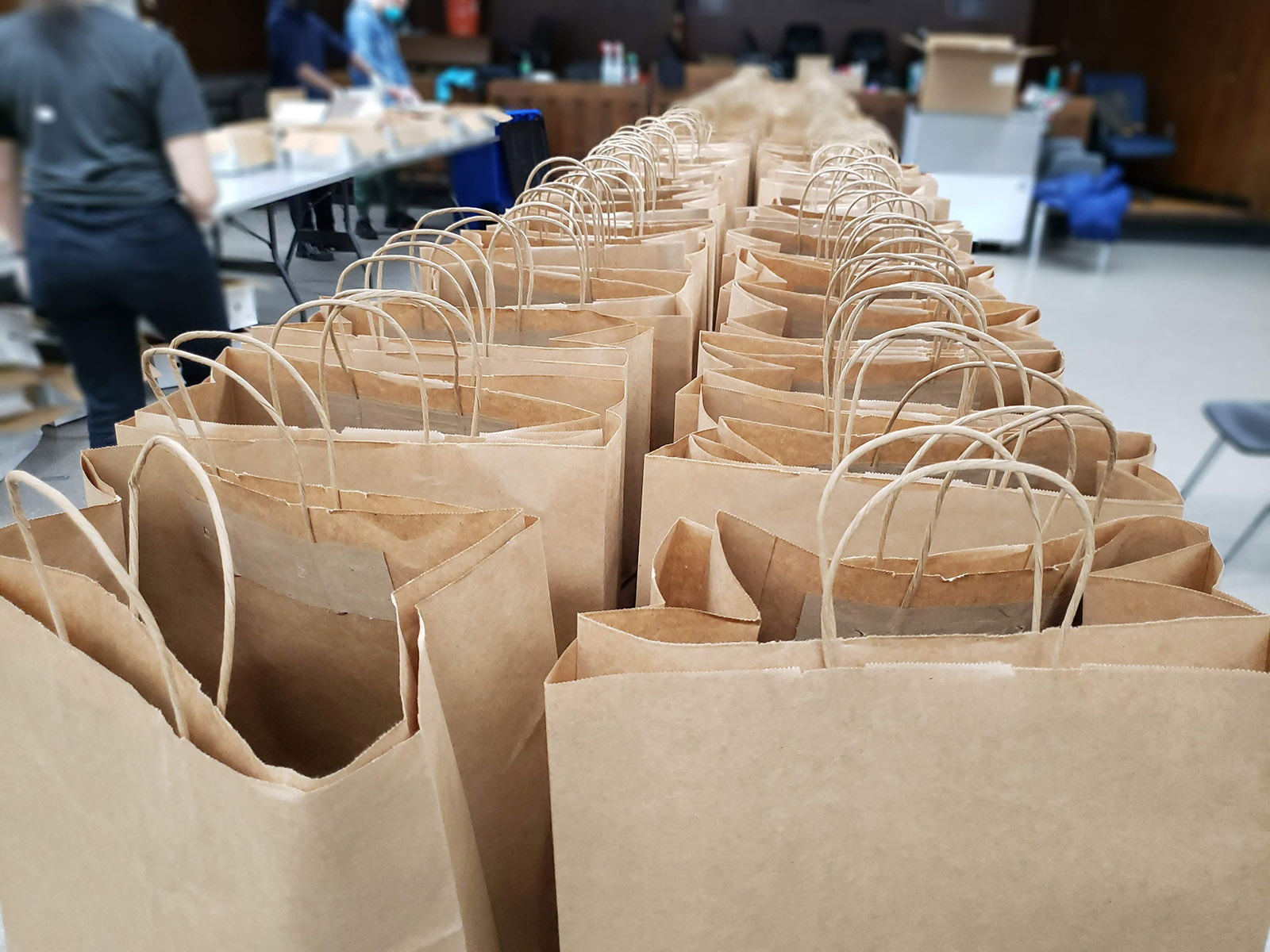 Henry Street is serving more than 750 individuals and families through four emergency food pantries–two of them in conjunction with the organization Vision Urbana–based out of our Boys & Girls Republic community center on East Sixth Street and Education Services Building at 301 Henry Street.  Two of the new pantry sites expand on Vision Urbana's established food pantry operations, which have been in operation since 2018. We've opened a third pantry site at our Senior Center, and now deliver groceries to nearly 500 people a week throughout Lower Manhattan.
Recipients are homebound isolated seniors, immunocompromised people, and those who have lost their livelihoods due to C
OVID
-19. Redeployed Henry Street team members
—
many from our Abrons Arts Center
—
and volunteers are hand-delivering grocery bags filled with a variety of nutritious foods or prepared meals. 
---
Transitional & Supportive Housing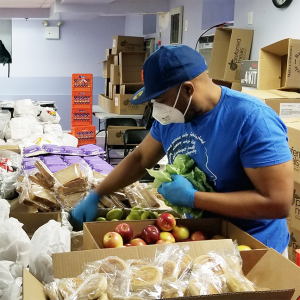 In early March, Henry Street began providing three meals a day to 600 residents of our four apartment-style homeless shelters and two supportive housing residences so that they could stay home. We've quadrupled down on cleaning common areas, educating residents on how to stay safe, and most important, working to ensure that families that rely on school meals for their children have access to healthy meals, as well as social and emotional support. Our team has also provided emotional support to children in our shelters so they can stay up-to-date with school and helping them navigate any technological issues they encounter.
---
Senior Services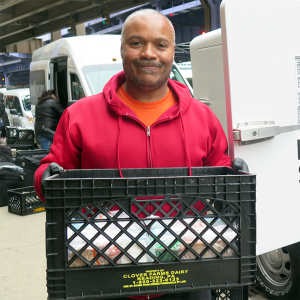 The Henry Street Senior Center and Senior Companion Program—with the help of 100 volunteers—is making weekly calls to some 600 seniors, ensuring they are staying safe and connected to health care resources if needed. Our large Meals on Wheels program has increased food distribution by 40%, serving more than 2,200 homebound people from Lower Manhattan up to 59th Street.  Services are modified to provide more meals at a time, reducing contact with clients. The Henry Street Settlement Senior Center programs are also now available virtually, providing concerts, tours, and weekly activities to stimulate the body & the mind.
---
Redeployed Nurses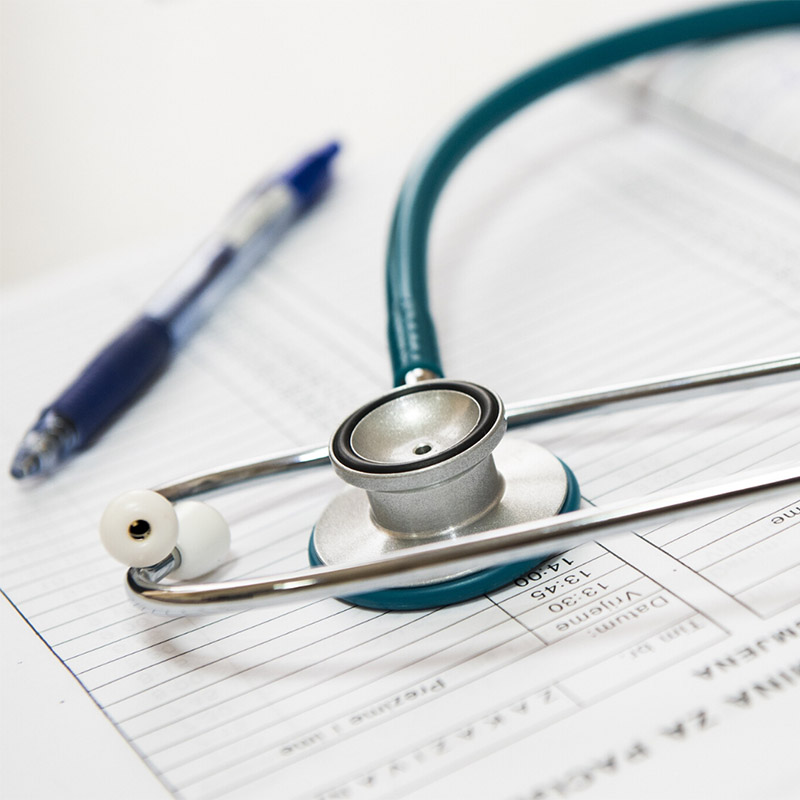 Henry Street has redeployed nurses from several of our programs to meet urgent needs. Nurses from our Community Consultation Center, who ordinarily provide preventive care for psychiatric patients, are now staffing our transitional and supportive housing residences so that residents with imminent health issues (such as hypertension or diabetes) may receive timely attention without resorting to the hospital. Our Seniors Services nurses are checking in with vulnerable older adults by phone and making home visits when needed.
---
Community Consultation Center
Our mental health staff are providing very limited onsite services and moving to a virtual counseling model. On May 5, the team launched
two different support groups
for those impacted by COVID-19. Please call 212.233.5032 if you need assistance.
---
Education Services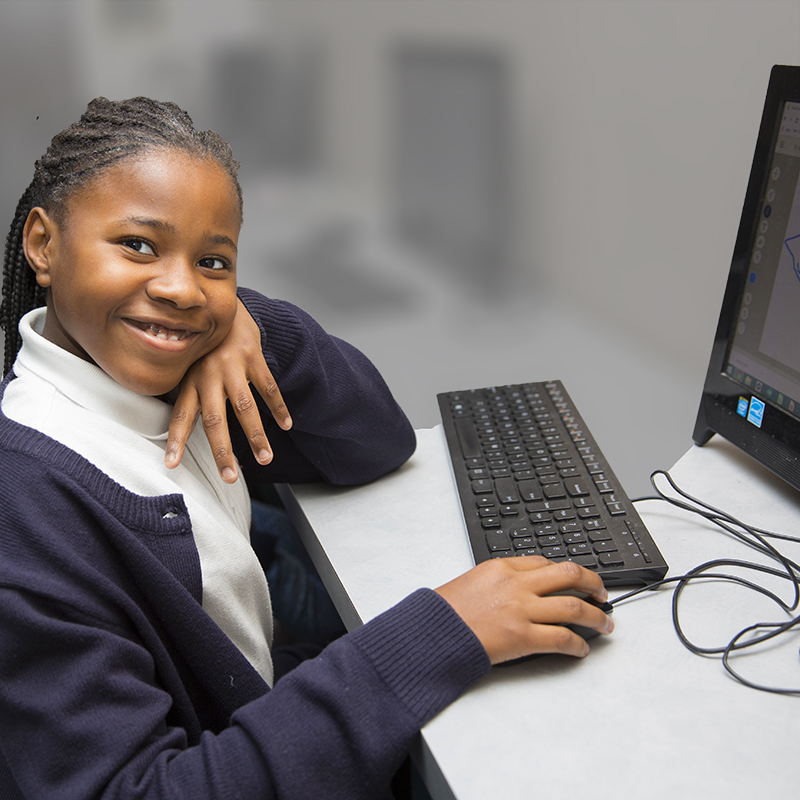 Youth programs including the Expanded Horizons College Success Program, Youth Opportunity Hub, and even our preschool and summer camp have moved to online platforms to ensure that teens and young adults can continue to receive supportive and educational services throughout the crisis. Team members are providing college counseling, job/internship readiness classes, tutoring, homework help, and more.
---
Neighborhood Resource Center
The NRC is open by phone, and staff are available for consultation on public benefits, health care enrollment, case management, and more.
---
Workforce Development Center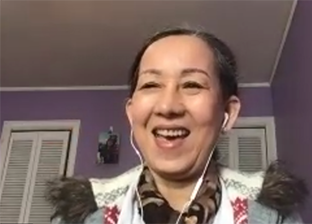 Responding to the needs of laid-off workers, Henry Street has placed 66 of our workforce participants in jobs with industries that are hiring. ESOL and high school equivalency classes are operating successfully online. JET and Job Plus are providing virtual programming, such as resume preparation and interview skills workshops. Jobs Plus is also providing financial counseling and connecting people to other Henry Street Services.
---
Abrons Arts Center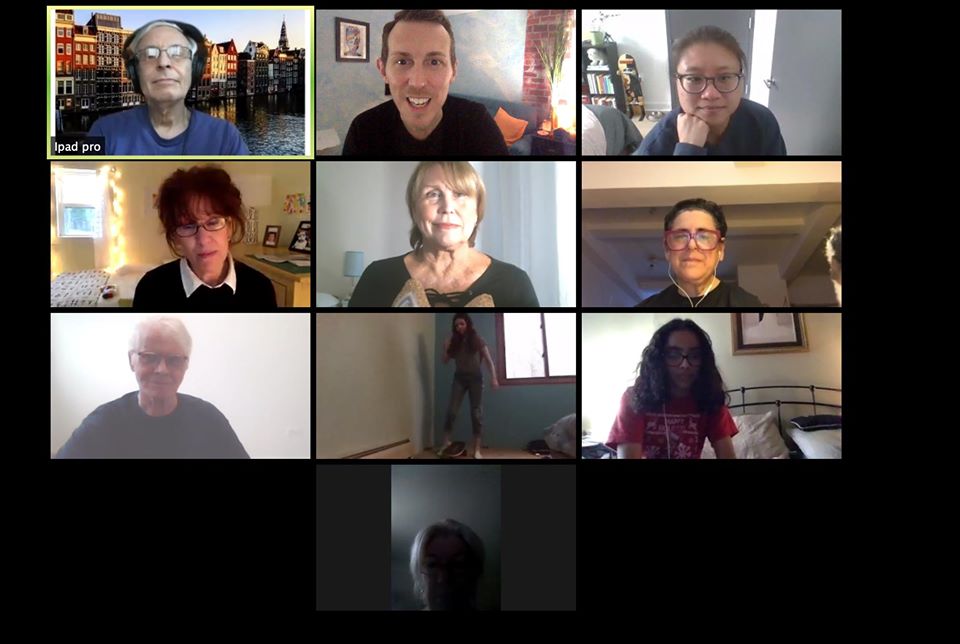 Our music teachers are teaching private lessons online, and our group classes, from hip hop to rock band and from yoga to Saturday morning cartooning, are available virtually. In addition, because artists and arts workers are among the communities hit hardest by the COVID-19 crisis, we have established the
Abrons Artists Community Relief Fund
to help artists whose income has ground to a halt due to cancelations of shows and exhibitions and loss of freelance work.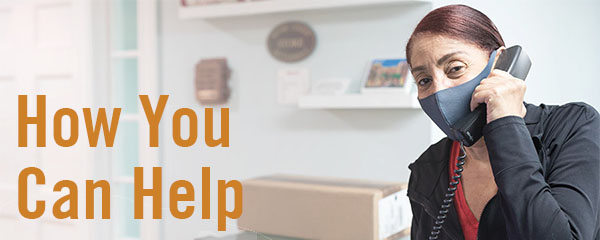 Henry Street Settlement is on the frontlines, addressing urgent needs and providing essential services during the most sustained humanitarian crisis of many of our lives. The support of our donors, volunteers, and community members helps us continue to be here for our community, as we have been since 1893. If you're looking for ways to help New Yorkers in need, we hope you will consider any of the following:
DONATE – Financial support of any amount helps us ensure the safety and well-being of our neighbors. Donate online here.
VOLUNTEER – Henry Street has launched new volunteer initiatives to ensure that our community is able to weather this storm. Read about current opportunities and sign up online here.
SPREAD THE WORD – Let your friends and family know about the work Henry Street Settlement is doing. Share our social media platforms like our Facebook, Twitter, and Instagram with your networks.